Are you flying to Iceland? Here is everything you need to know about the Icelandic Airports both Keflavík International Airport and the Domestic ones!
In Iceland, you can find 464 authorized airports. This is a number that you probably would not have guessed if being asked but the truth of the matter is that people live quite scattered around the country and some places can simply only be reached by boat or a flight. Take Vestmannaeyjar or the Westman Islands for example. It is a completely isolated settlement on an island off the south shore in Iceland, too far away for a bridge to reach it. The airports are, of course, different in sizes and for the most part the four main airports run the show.
The four biggest airports in Iceland are:
Keflavik International Airport

Reykjavik Domestic Airport

Egilsstaðir Domestic Airport

Akureyri Domestic Airport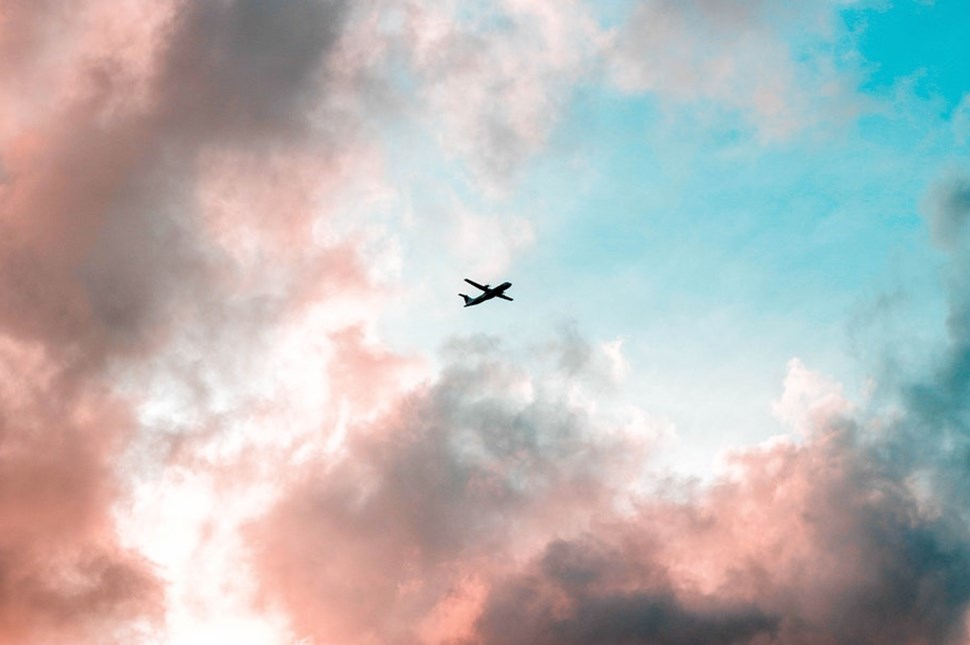 Keflavík International Airport
Keflavik Airport is the largest airport in Iceland will in 99% of cases be where you arrive at and depart from on an international flight to Iceland. That is unless you are coming from Greenland or the Faroe Islands.
All the major airlines flying to Iceland come through Keflavik airport and airlines are waiting in line to get a slot at the terminals. However, this position is brand new and was not even close at the turn of the 21st century. Due to this swift change, the airport administration has not had time or funds to build in accordance with the demand and the airport can get busy. Even so, the airport has a great system and the staff works hard to keep everything going as smoothly as possible. The airport also now has a much wider variety of shops, restaurants, bars and cafés which are split into two separate areas.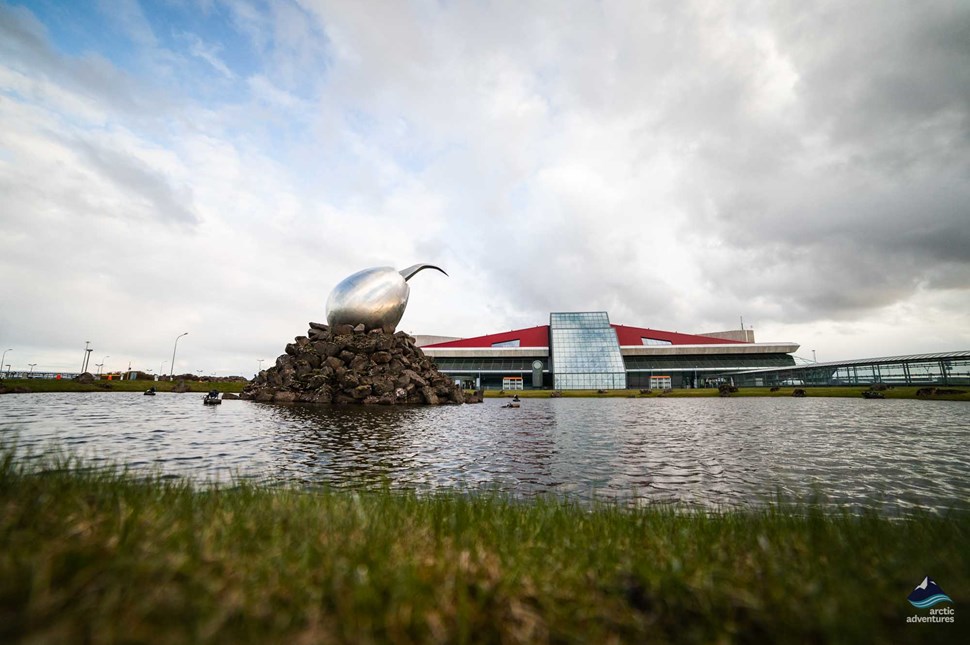 Keflavik Airport is located about 45 minutes from Reykjavík and you can easily travel in between with a flybus, a taxi or simply by your rental car as most of the car rentals in Iceland offer pick up at the airport.
Tips for Keflavik Airport
The flybus is the cheapest option by far and doesn't need to be booked in advance.
Buy liquor or beer at the airport upon arrival. It is much cheaper than in Iceland as the alcohol tax is very high!

The Blue Lagoon

 is located only 15 minutes from the airport. Take a dip when you land to get rid of the jet lag or before you depart to get a beautiful last Iceland memory. Just remember to prebook they are very busy!

Check-in before arriving at the airport it makes everything go a lot quicker.

If you are in a gate with a high number you might want to get there sooner than later. It takes a bit of time. Also, that is where the second set of restaurants and shops are so you don't have to worry about having something to do.
Reykjavik Airport (Domestic)
Reykjavik Airport has located in downtown Reykjavík only a walking distance from Hallgrímskirkja church and the central. From there you can catch daily flights to most of the smaller airports in Iceland but also flights to the Faroe Islands and Greenland. This can be a very fascinating option to have for your Iceland itinerary. The airlines flying from Reykjavík Airport are Ernir or Eagle Air and Flugfélag Íslands or Air Iceland Connect.
Note: flights to Greenland are very weather dependent and are often delayed. Keep it in mind when making a booking.
Egilsstaðir Airport (Domestic)
Air Iceland Connect is the only airline flying to Egilsstaðir airport. You can take flight multiple times a day to Reykjavík but you can also fly from Egilsstaðir to Ísafjörður and four different places in Greenland, Ilulissat, Nuuk, Narsarsuaq and Kulusuk.
Akureyri Airport (Domestic)
Air Iceland connect is again the only airline flying to Akureyri. The flight from Reykjavík takes about 45-60 minutes and is available multiple times a day. You can fly from Akureyri to Reykjavík, Egilsstaðir, Grímsey Island, Vopnafjörður, Þórshöfn and five different locations in Greenland, Ilulissat, Nuuk, Kulusuk, Nasarsuaq and Nerlerit Innat.
Airlines flying to Iceland
The biggest Icelandic airlines are WOW air and Icelandair but now many different airlines are flying to Iceland. Those range from large ones to small, mostly depending on the destination they fly to and from. The airlines are:
Icelandair

WOW Air

Adria Airways

Air Baltic

Air Canada

Air Greenland

Air Iceland Connect

American Airlines

Atlantic Airways

Austrian

British Airways

Czech Airlines

Delta

EasyJet

Edelweiss

Eurowings

Finnair

Germania

Iberia Express

Icelandair

Jet2.com

Lufthansa

Norwegian

S7

SAS

Thomsonfly Lt.

Transavia

Travel Service

United Airlines

Vueling

Wizz Air

WOW Air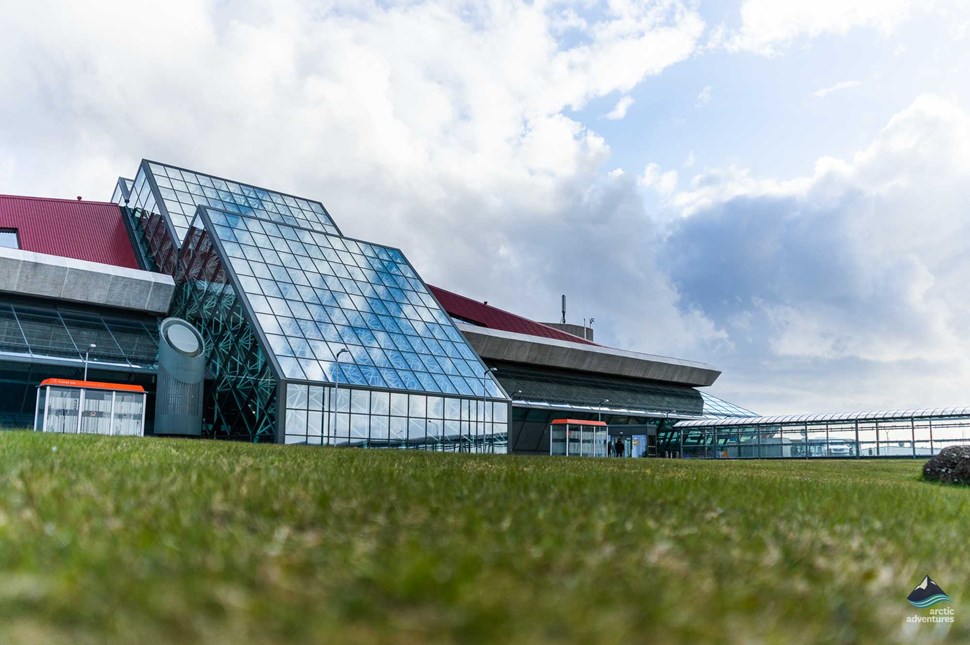 Airports around Iceland
Here we will list all of the airports that can be found around the country, some are quite big, Keflavík, Akureyri, Egilsstaðir and Reykjavík airports for example but other barely have a house/hut. If you are looking to make your way around Iceland in a more timely manner you might want to seek out these airports and book a flight.
West Iceland Airports
Westfjords Iceland Airports
Patreksfjörður

Þingeyri

Gjögur

Bíldudalur
North Iceland Airports
Blönduós

Sauðárkrókur

Raufarhöfn

Sauðanes

Syðralón
East Iceland Airports
Egilsstaðir

Norðfjörður

Vopnafjörður
South Iceland Airports