1.Taste your strength with the Husafell Stone, the world's most famous Lifting Stone – but only if you are used to weights, heavyweights. The legendary stone is 186 kg or 409 lbs, so only for the strongest, or a team of people to try! 
2.Go hiking – Husafell is a very popular hiking area, with unusually high trees (on an Icelandic scale) and almost no wind because of it this lava and pond paradise will amaze you! If you are looking for a more challenging hike try mt. Tengill.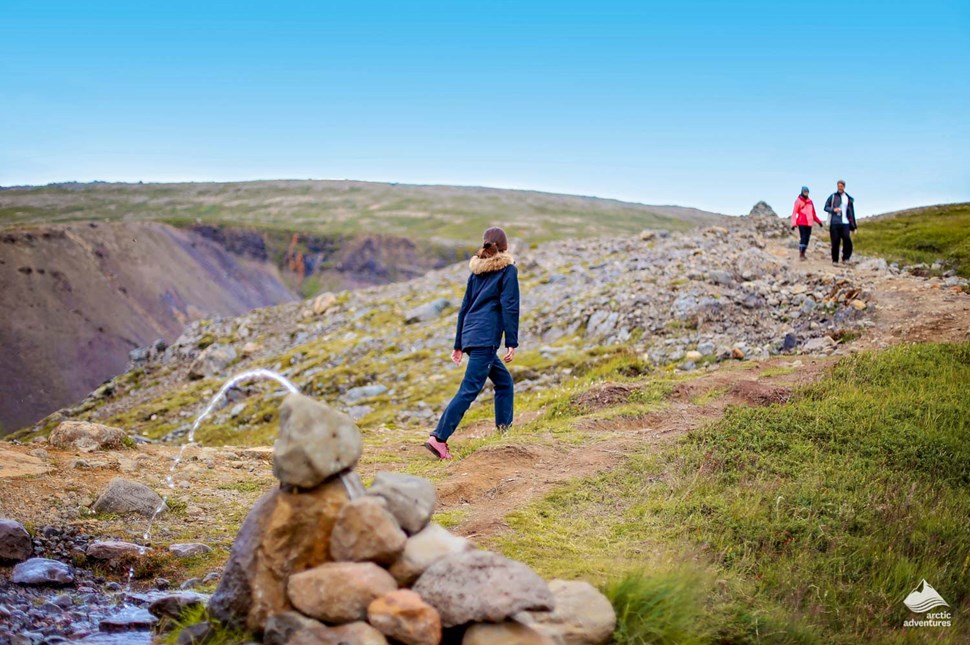 3.Join an all year round Ice Cave Tour – the largest man-made ice cave in the world is located only about an hour away from Husafell in Langjokull Glacier and they offer to pick up from Husafell. A true arctic adventure!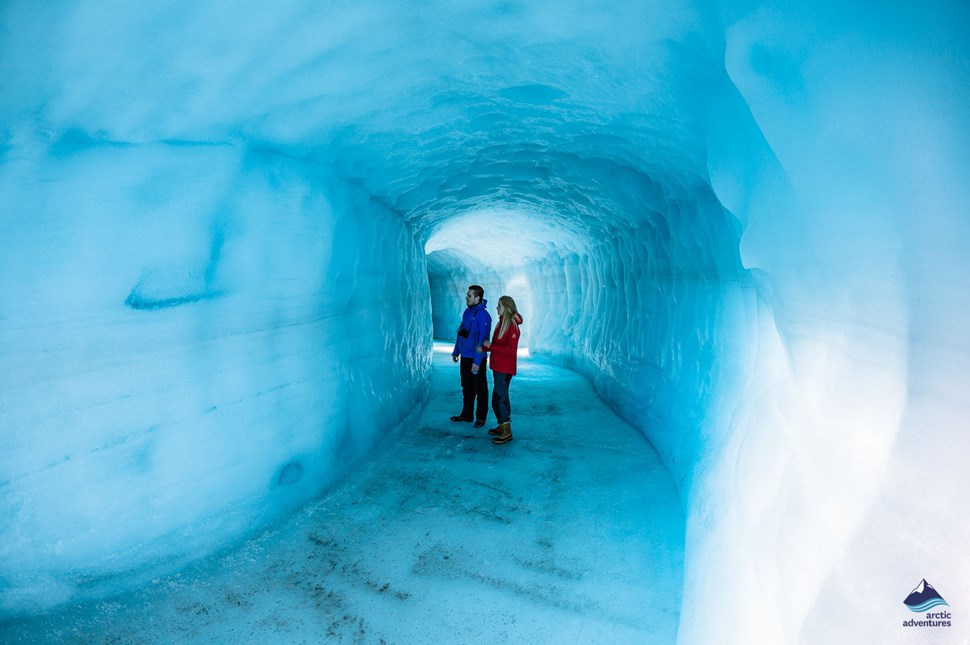 4. Visit the neighboring waterfalls – Hraunfossar and Barnafoss are truly a must-see when in the area!
5. Witness the force of Europe's most powerful hot spring – Deildartunguhver is a natural wonder!
6. Visit the incomparable Krauma Geothermal baths – soak in the geothermal hot tubs, relax in a steam bath located above a natural hot spring, find peace at the fireplace or have a yummy lunch at their restaurant.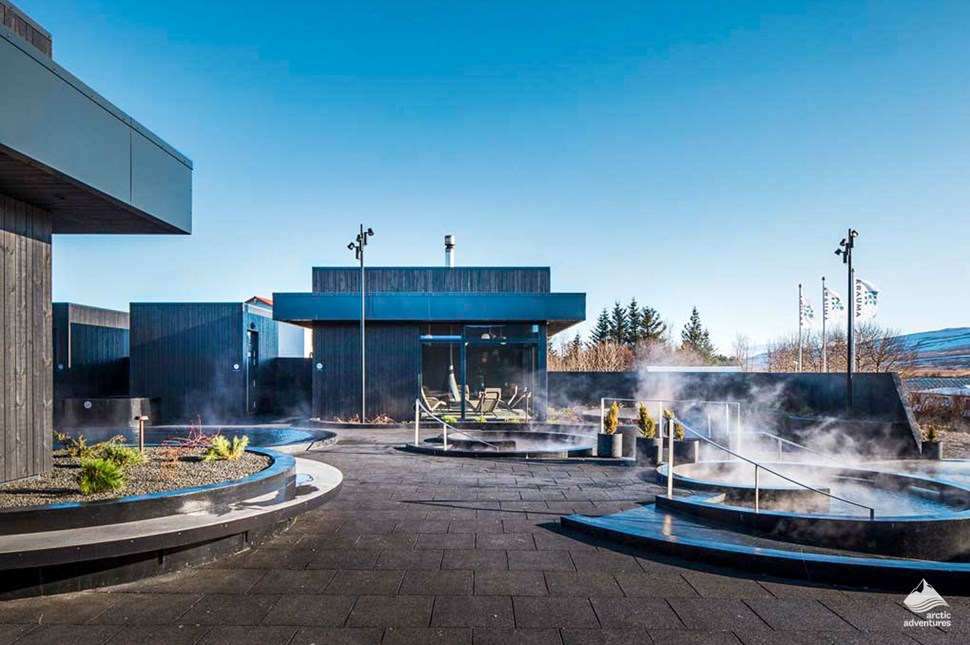 Where to eat near Husafell?
1.Hotel Husafell – To begin with, the place is stunning, with high wooden ceiling, a fireplace and fitting furniture, but then you get the food and it's amazing! The perfect mixture of quality food and awesome interior!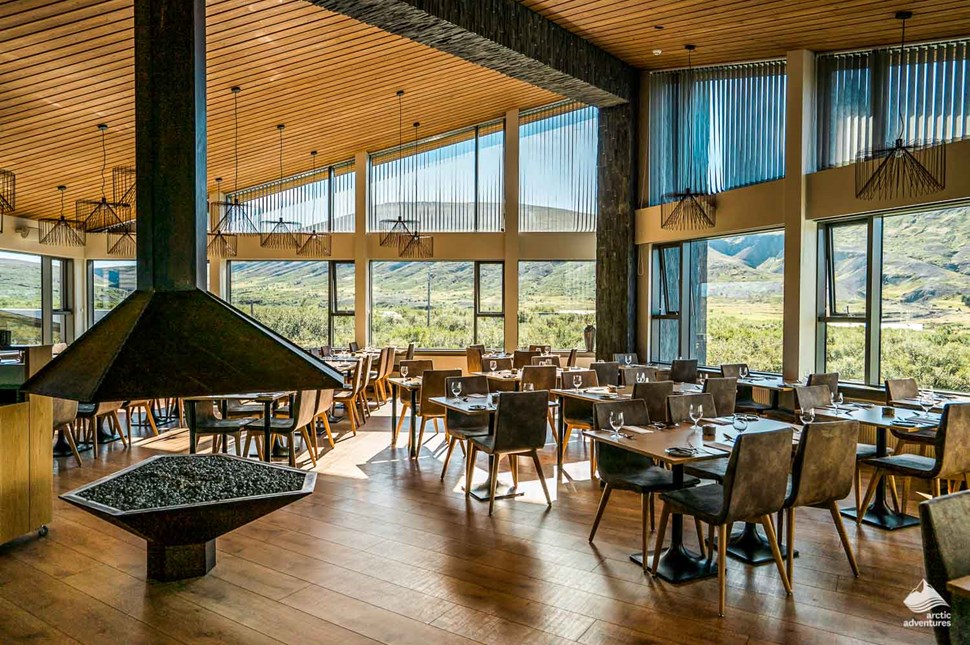 2. Husafell Bistro – so many options, you can do the delicious dinner buffet, or taste some authentic Icelandic lamb meat soup, play it safe with a pizza or simply treat yourself to some cake. They do it well!
3. Krauma Restaurant – the restaurant at the geothermal baths right next to Deildartunguhver hot spring, offering some tasty fresh locally produced meals. A lot of healthy options!
Where to stay at or near Husafell | Hotels & Accommodation
Hotels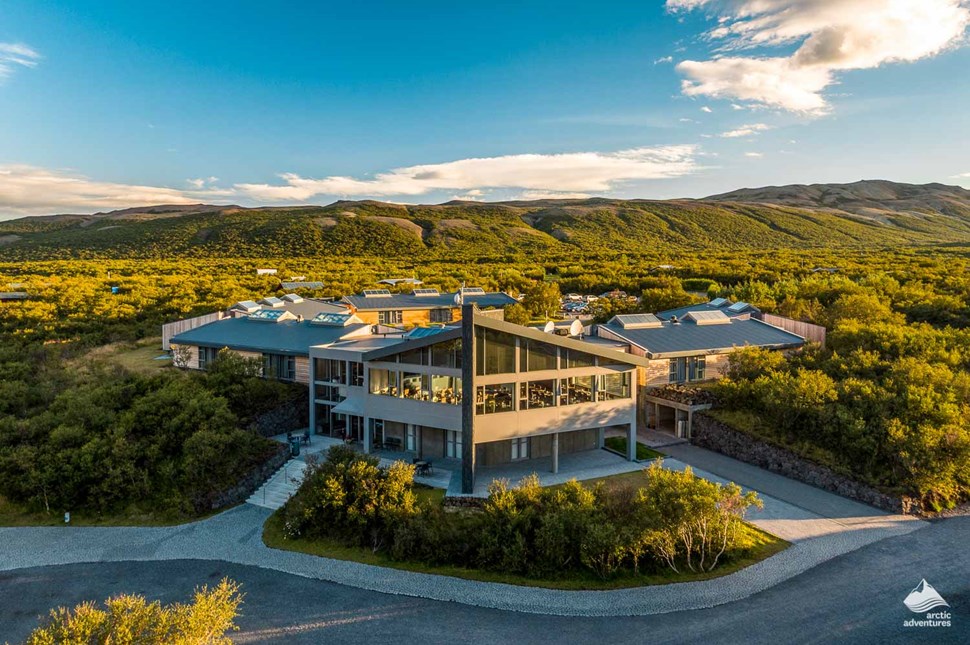 Hotel Á

Fosshotel Reykholt
Guesthouses, B&Bs and Farmstays
Cabins and Cottages
Camping in Husafell
There are a few different camping sites at Husafell all of them equally as popular.
The main one is situated in the middle of the cottage neighborhood that has formed in recent years. It is on walking distance of the nearby golf course, the swimming pool and a playground for the kids. You can even find a small supermarket and the Húsafell Bistro restaurant.
The facilities include toilets, showers, electricity, running hot and cold water, cooking stations, washers, and dryers.
Open: 20th of May to the 20th of September.
The other two camping sites are located about 2 km away from the service center. They are Vallarsvaedi and Reydarfellsskogur.
Open: 20th of May to the 20th of September.
Husafell in winter
Húsafell is a beautiful place to visit in any season and the Northern lights often put up quite the show, shining even brighter due to the very limited lighting there is in the area. During the day the lava fields look snow-kissed when the area turns into a true winter wonderland but the waterfalls continue to run, often decorated with icicles and frost.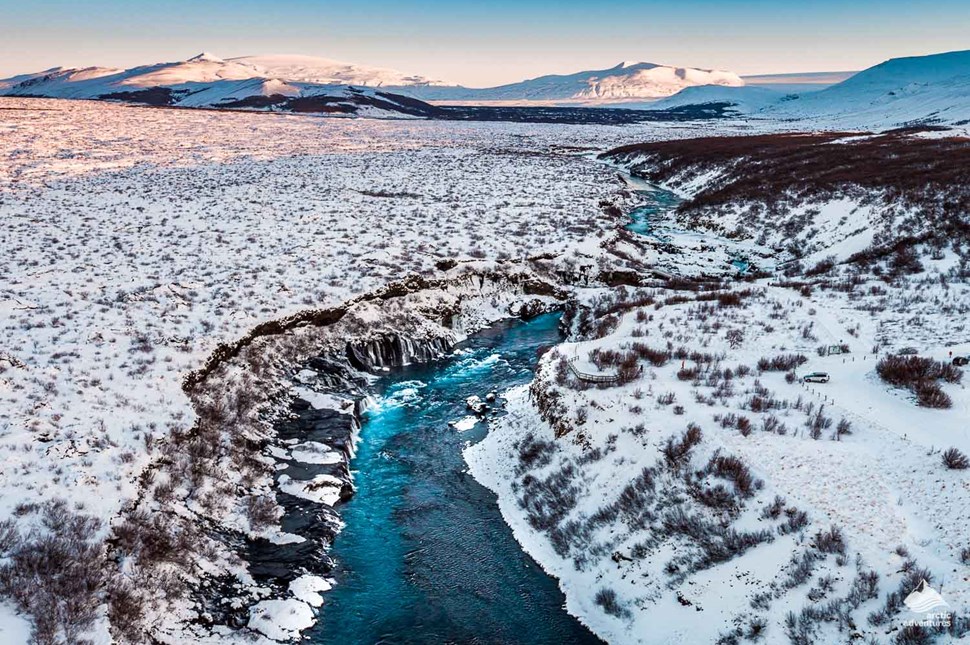 The hotels remain open, the ice cave tour keeps running and the hiking trails are there for you to explore. Just remember to dress warmly, and wear sturdy boots!
Interesting places near Husafell
Hraunfossar Waterfalls

Deildartunguhver Europe's most powerful hot spring

Krauma Geothermal Hot Baths

Reykholt Home of Snorri Sturluson

Snorralaug Pool

Hvanneyri