What Is the Golden Circle?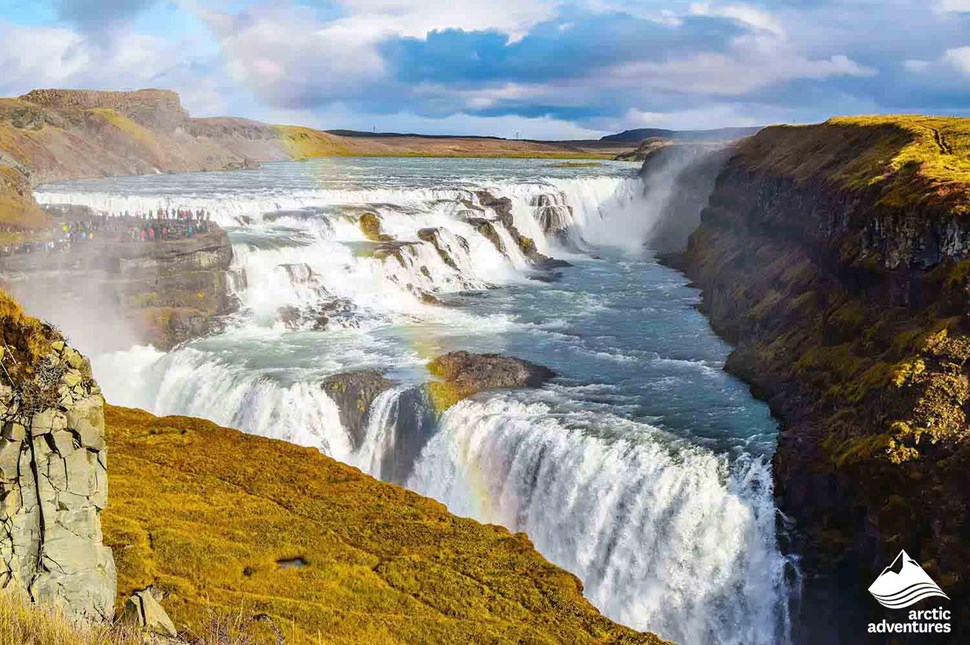 Spread over 186 miles, the Golden Circle consists of three main attractions in southern Iceland. You'll need to plan a full-day trip to cover these top landmarks which include the Geysir Geothermal Area, Gullfoss Waterfall, and Thingvellir National Park. Besides these Golden Circle attractions, you can also try these adventures or activities too: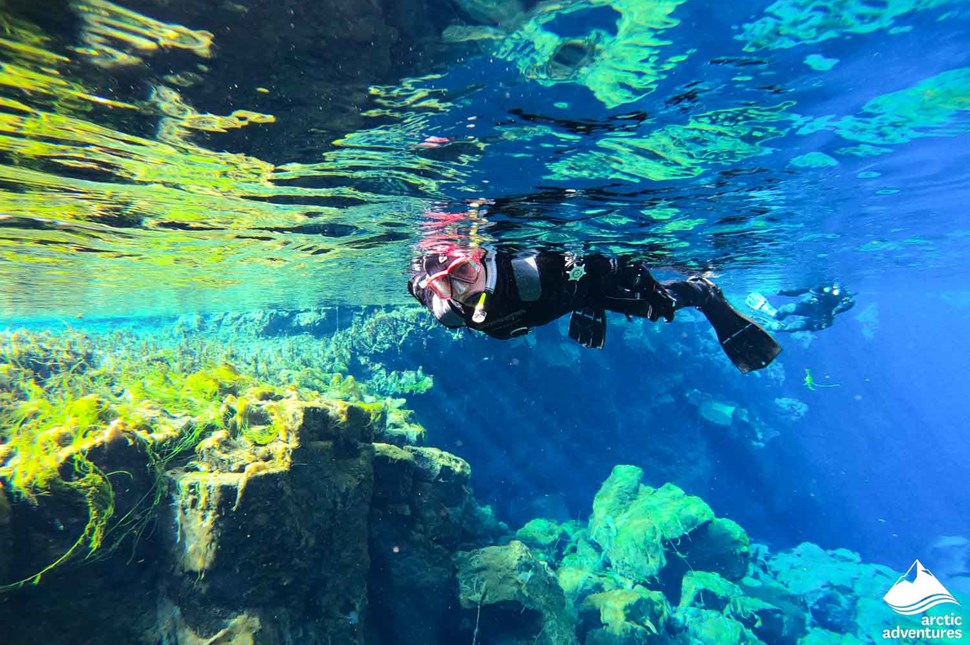 Map of the Golden Circle
The Golden Circle in Iceland is not just about these three attractions. There are smaller stops that can be added to your itinerary as well. Although it may be difficult for you to accommodate all of these into a day trip, you must try and cover most. These are some of the other attractions that can be explored along the way: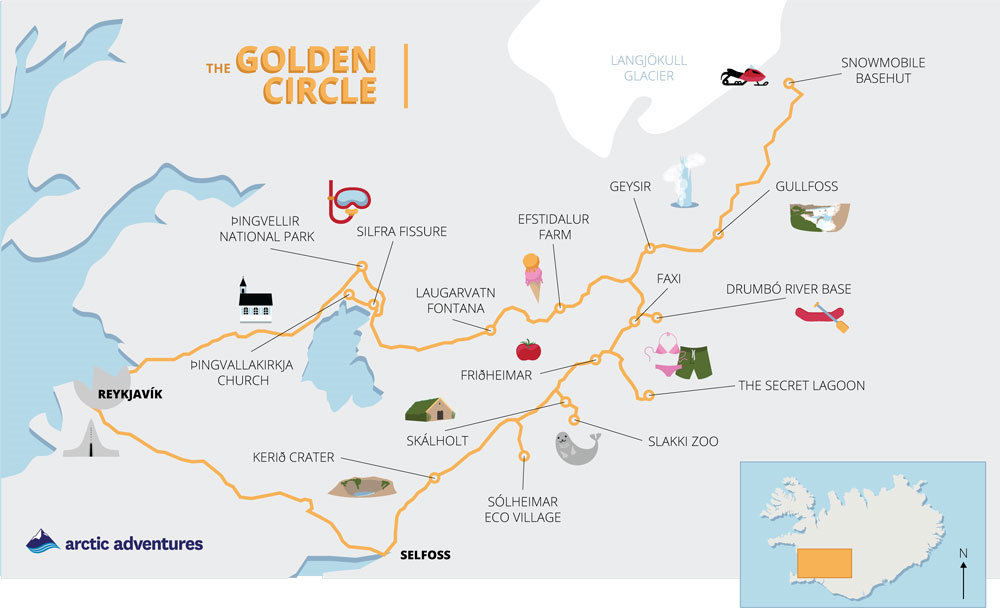 Þingvellir National Park is the most historically and geologically significant attraction of all of these. From Silfra fissure to Althing (Alþing), there are so many places to see within this UNESCO World Heritage Site. Next, Haukadalur Geothermal Area is home to the world-famous geysers: the Great Geysir and Strokkur. Finally, as you get to the Gullfoss waterfall, get ready to see the most impressive view of a lifetime, up close.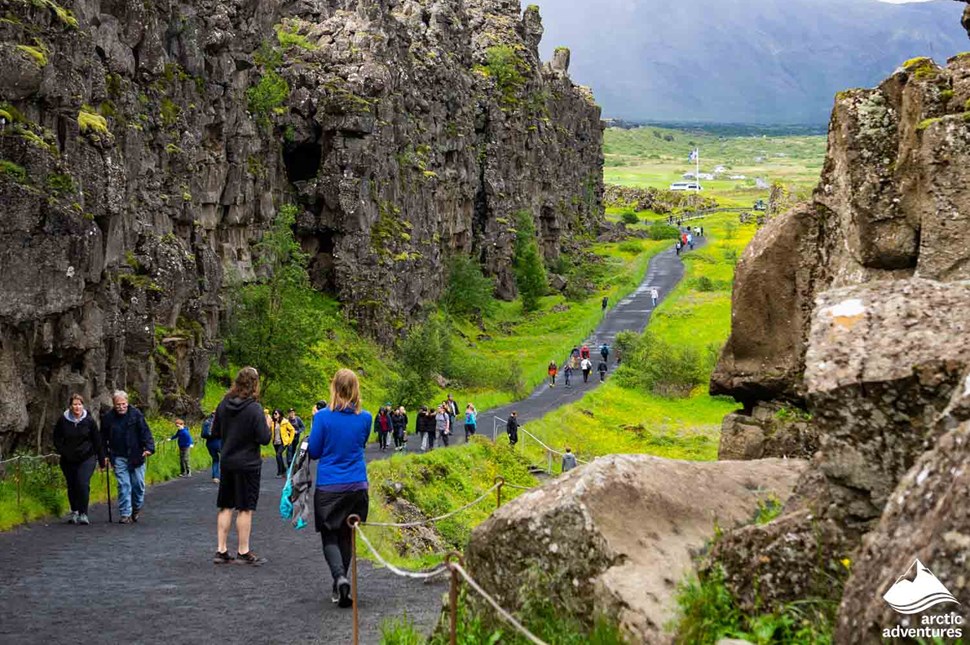 Make sure to have this map saved for your incredible journey.