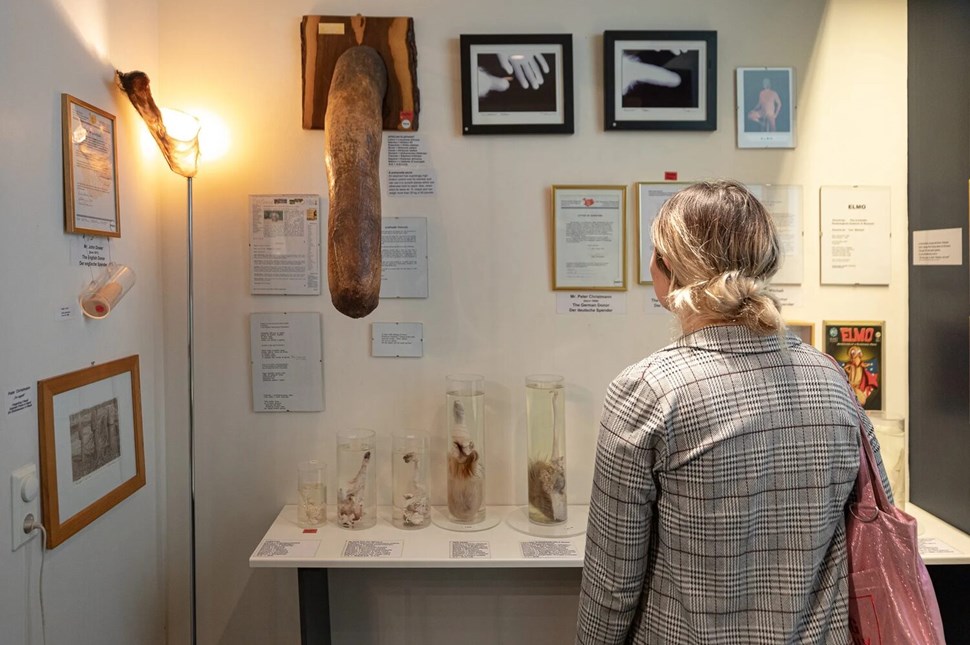 Located in the center of Reykjavik, a so-called "Iceland's Penis Museum" is bound to raise eyebrows and pique curiosities. It displays an impressive collection of over 300 specimens from more than 100 species - from the organs of whales, seals, and walruses to those of polar bears and hamsters. While it may not fit the traditional idea of a museum, the Penis Museum offers an unparalleled trip into the world of phallology. So, if you're seeking an educational and unique experience, this is the place to be!
Where is Iceland's Phallological Museum located?
The Icelandic Museum of Phallology is located at Hafnartorg Square, Kalkofnsvegur 2, 101 Reykjavik, Iceland. The exact coordinates are 64°08′55″N 21°56′09″W. To get there, if you're in the city center of Reykjavík, you can easily walk or take a short taxi ride to Hafnartorg. The museum is centrally located and accessible from various parts of the city.
General Information about Iceland's "Penis Museum"
The Icelandic Phallological Museum in Reykjavík, Iceland, is renowned for housing the world's largest display of penises and penile parts. The collection boasts over 300 specimens from more than 100 species of mammals, including 22 from creatures and individuals of Icelandic folklore. While the exhibits might be unconventional, the museum's mission is sincere. It aims to educate and enlighten, all while maintaining a sense of humor. As the manager aptly puts it, visitors are in for a "totally unique museum experience." The museum's official website is phallus.is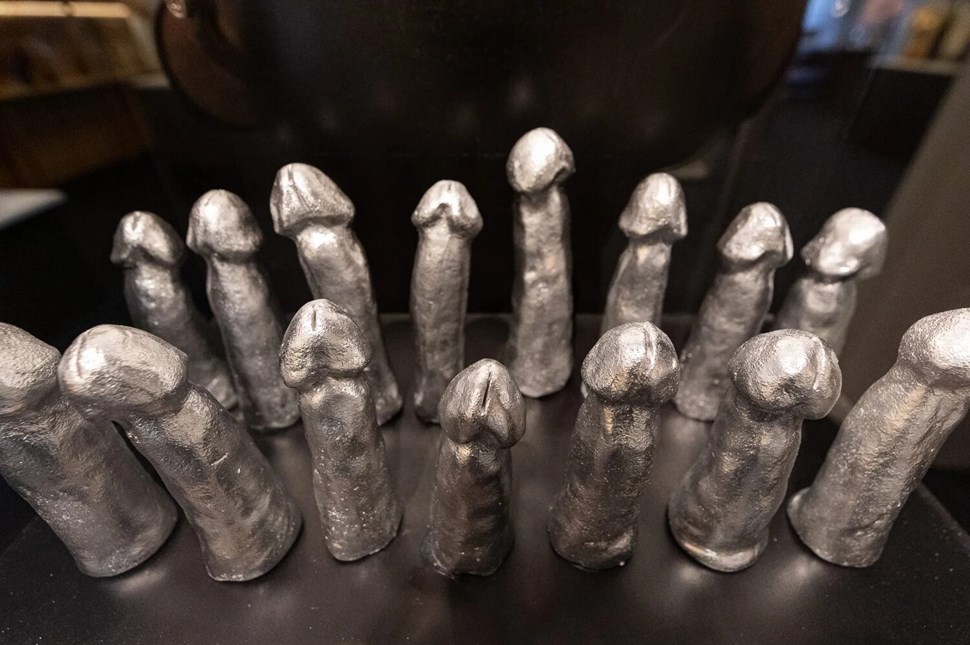 Ticket Prices and Discounts
Visiting the Icelandic Phallological Museum doesn't have to break your budget - admission costs only 2750 ISK, roughly 20 USD. But with Reykjavik City Card, you can get a 20% discount. This makes it a great deal for families with children aged 13 and under who can enter free of charge. Special discounts are also available upon request for students, seniors, and persons with disabilities.
Opening Hours and Peak Times
The Icelandic Phallological Museum is available for visitors to explore from 10 AM until 7 PM each day, providing a great opportunity to take in the fascinating exhibits. It is recommended to plan enough time in advance if you visit during mid-June to August, which is the peak tourist season.
Interesting Facts About The Phallological Museum
The museum's collection ranges from the 170 cm front tip of a blue whale penis to the 2 mm baculum of a hamster (you'll need a magnifying glass to see it!).





The museum's most sizable exhibit is the sperm whale's penis, measuring an impressive 1.5 meters. 





The museum claims to have penises of elves and trolls, but they are invisible as per Icelandic folklore.





The museum has received international attention and in 2012 was featured in a Canadian documentary film called "The Final Member."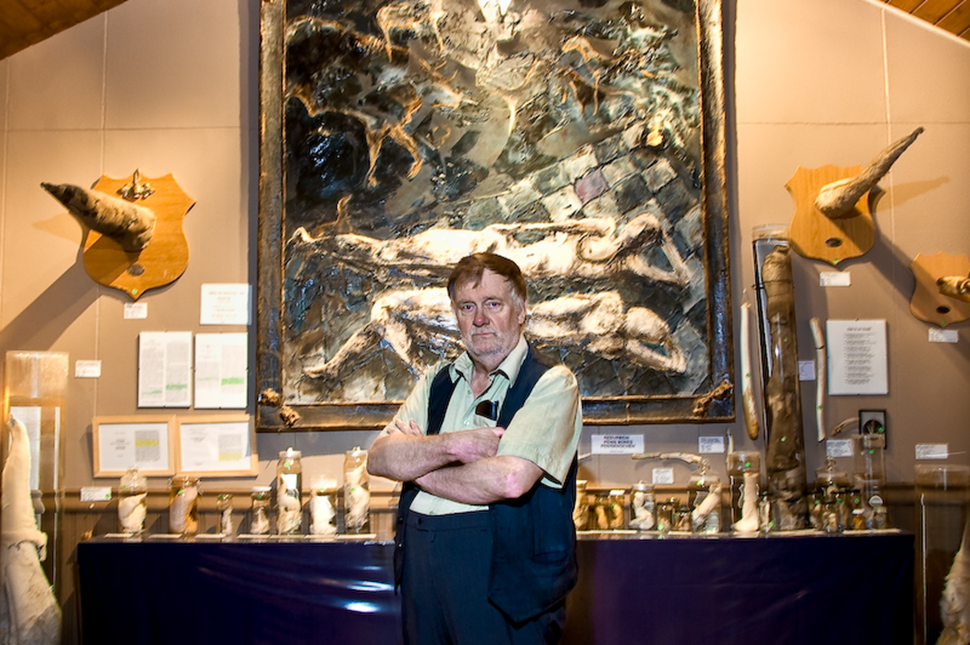 History of the World's Only "Penis Museum"
The museum was founded in 1997 by Sigurður Hjartarson, who was a teacher and principal for 37 years at Reykjavík's Hamrahlid College. His interest began during childhood, when in 1974 he received a bull's penis, to be used as a cattle whip. 
His collection expanded through donations, especially from acquaintances at whaling stations. Sigurður Hjartarson's friends, gifted him whale penises, humorously referred to as "meat skewers." He also sourced organs from slaughterhouses, fishermen, and even from stranded whales after the 1986 global commercial whaling ban.
Initially, the collection was displayed in Sigurður's college office. But in 1997, with a grant of ISK 200,000 from the city council, he opened the museum in Reykjavík. Sigurður's collection at the time had only 62 specimens. The museum's popularity surged, drawing both local and international attention, even though some residents expressed concerns about the museum's content, fearing it might be perceived as explicit rather than scientific.
By 2003, the exhibition attracted 5,200 visitors annually. Financial constraints in 2004 led Sigurður to relocate the museum to Húsavík. The museum, marked by a wooden penis, was initially met with skepticism but soon gained acceptance.
Recognizing the need for a more central location and broader audience, the museum was moved back to Reykjavik in 2011. The same year, Sigurður finally added a human specimen to his collection. In 2012, the museum was handed over to Sigurður's son, Hjörtur Gísli Sigurðsson.
Now, under the leadership of Hjörtur, the Phallological Museum continues to thrive and educate visitors about the intriguing world of phallology. It is an international sensation, with travelers worldwide coming to explore its extensive collection of phallic specimens and enjoy a family-friendly atmosphere. 
The Iceland Phallological Museum has successfully provoked conversations on sexual themes, cultural taboos, and anatomy knowledge. It also houses a unique restaurant designed according to its theme – all for visitors' enjoyment!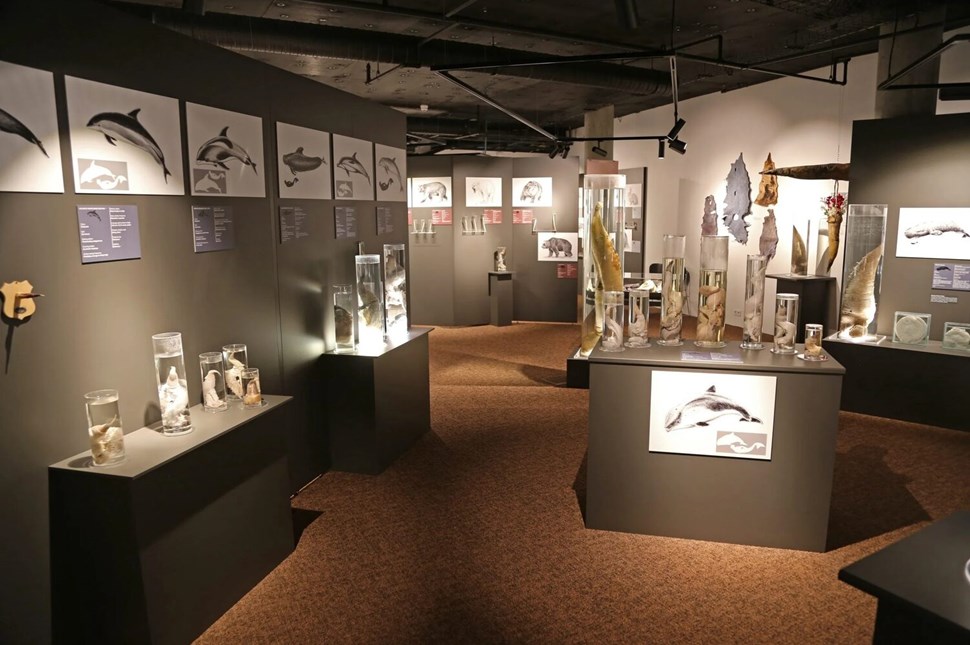 What To Do in Phallological Museum Iceland
The Phallic-Themed Bistro Experience
It might take a while to explore the whole exhibition of the museum. Luckily, there's a phallic-themed bistro within! The Phallic Café & Bistro offers a fun culinary experience. Enjoy their unique dishes, such as penis-shaped waffles, creative latte art, and specialty beers that add to your museum experience. And suppose you're in the mood for a drink. In that case, the café boasts a selection of craft beers with playful names like Icelandic Penis Ale, Dick Johnson, and Moby Dick Pale (Wh)Ale are provided by local breweries – perfect additions to enhance a visit here!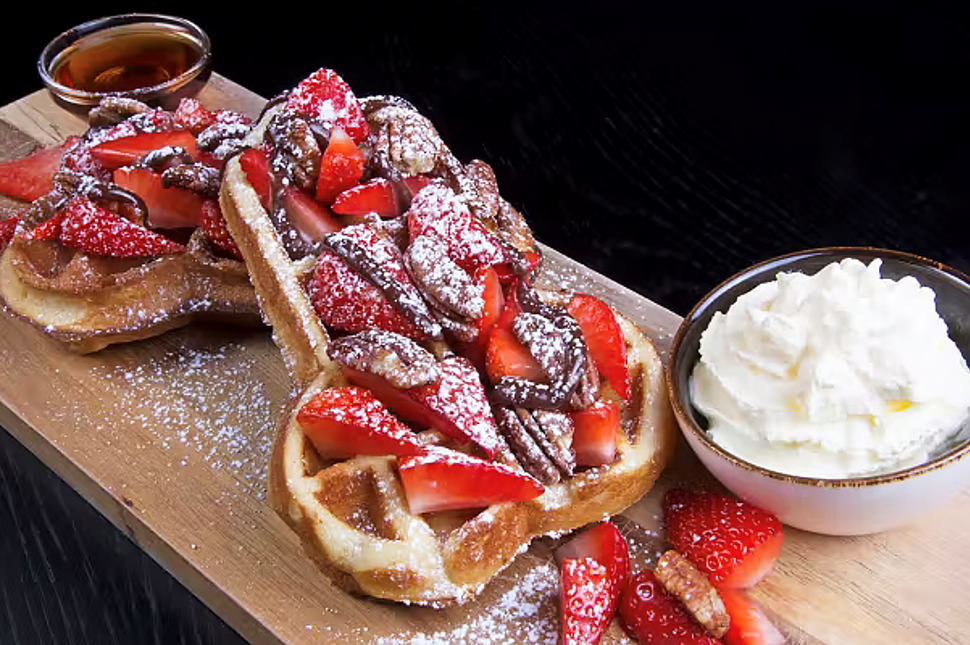 Phallic-Themed Gifts and Souvenirs
Before leaving the Icelandic Phallological Museum, visit their museum gift shop for a special reminder of your experience, with an array of educational materials, phallic items, original pieces, and souvenirs. The shelves are stocked with amusing and memorable items such as magnets, t-shirts, and unique things like penis pasta or "Willy" toothbrushes, all perfect conversation starters commemorating your visit! These phallic trinkets will make anyone laugh and offer lasting memories of their trip through this quirky museum.
Accommodations Nearby
Reykjavík, Iceland's capital city, offers many hotels, guesthouses, and hostels to cater to tourists' needs.
Attractions Nearby
The museum is located in Reykjavík, which is the capital and largest city of Iceland. Reykjavík has various attractions, including the Hallgrímskirkja church, Harpa Concert Hall, Sun Voyager sculpture, and the Old Harbor. You can also explore the city on many guided excursions and tours. Nearby, you can explore the Museum of Photography, the Settlement Exhibition, the Icelandic Punk Museum, and more.
Summary
The Icelandic Phallological Museum stands out amongst other attractions as a unique and educational experience for visitors of all ages. It began modestly with a private collection but has since been transformed into an internationally renowned public museum. Visitors are often amazed by the exhibits about phallic anatomy or exploring Icelandic folklore, complemented by its family-friendly atmosphere, and even have their phallic-themed restaurant to enjoy! This one-of-a-kind attraction will leave everyone who visits with long-lasting memories of The Icelandic Phallological Museum.
The Icelandic Phallological Museum - FAQ
Why does Iceland have a phallological museum?
The Icelandic Phallological Museum was established from a unique interest in mammalian reproductive organs. Its founder, Sigurður Hjartarson, started his collection after acquiring a cattle whip crafted from a bull's organ in childhood. As time passed, he gathered specimens from different Icelandic creatures. Today, the museum offers a structured and scientific environment for those interested in studying this unique aspect of biology.
How much does it cost to go to the phallological museum in Iceland?
The admission fee for the Icelandic Phallological Museum is 2750 ISK per adult. Children under 13 can enter for free when accompanied by parents. If you have a City Card, you can get a 20% discount on the admission fee.
How long does the phallological museum take?
The duration of a visit can vary based on individual interests. However, the museum houses over 300 penises from more than 100 mammal species and phallic art and crafts. Visitors can expect to spend a reasonable amount of time exploring the exhibits.
What is phallological meaning in Icelandic?
"Phallological" pertains to the study of the penis. In Icelandic, the museum is called "Hið íslenzka reðasafn," which translates to "The Icelandic Phallological Museum."