Who was Hallgrímskirkja named after?
Hallgrímur Pétursson is one of Iceland's most well-known poets. He was born at Höfðaströnd in Skagafjörður, N-Iceland in the year 1614 and received his education at the famous Bishop residence at Hólar in Hjaltadalur.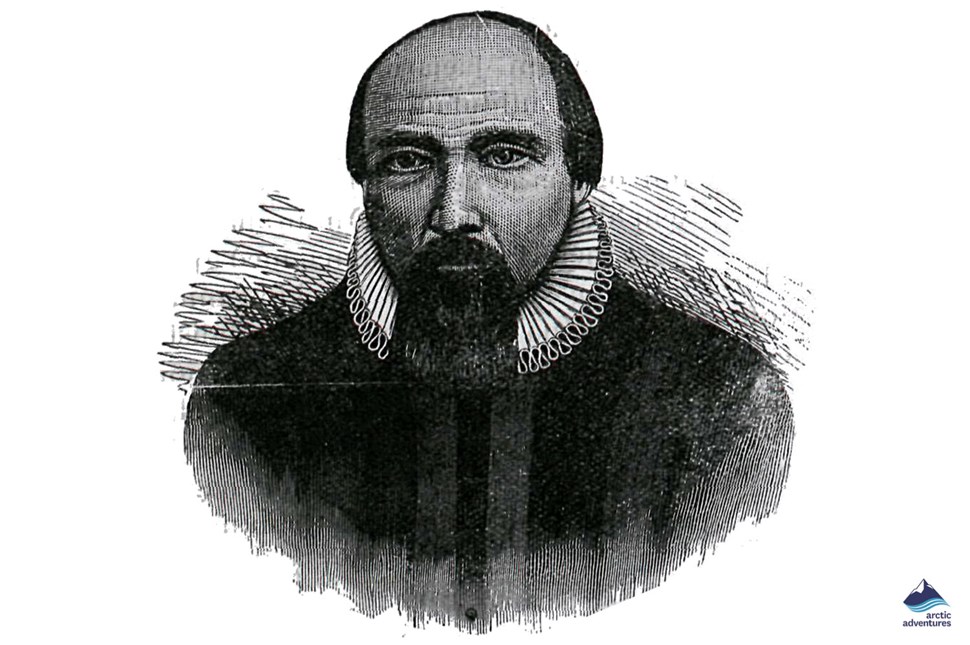 Hallgrímur later went to Copenhagen in Denmark and studied at the Vor Frue Skole during the years 1632 to 1637 before being asked to lead the re-educating of a large group of Icelanders who had been abducted and taken as prisoners by Algerian pirates. Their freedom had been bought back and they were now located in Denmark.
This is where he met Guðríður Símonardóttir, known in Iceland as Tyrkja-Gudda, and the pair fell in love. Upon the couple's return to Iceland Guðríður learned that her husband, since before the abduction, had passed. Since she was already carrying Hallgrímur's child, they decided to get married.
Hallgrímur later became a pastor of the church at Saurbær in Skagafjörður (1651–1669) and became well known for his poetry, especially those known as Passion Hymns (Passíusálmar). 
Hallgrímskirkja's architecture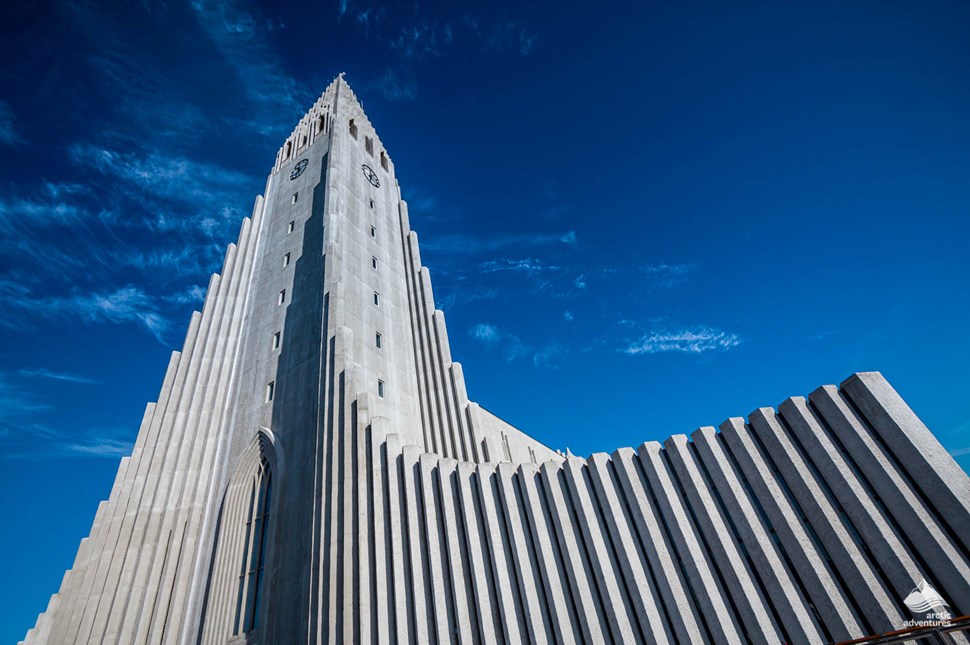 Guðjón Samúelsson (1887-1950) was the architect of Hallgrímskirkja which was his final and most recognized work, commissioned in 1937. Guðjón Samúelsson sought inspiration from the famous Svartifoss waterfall inside Skaftafell National park and when compared you will see it quite clearly!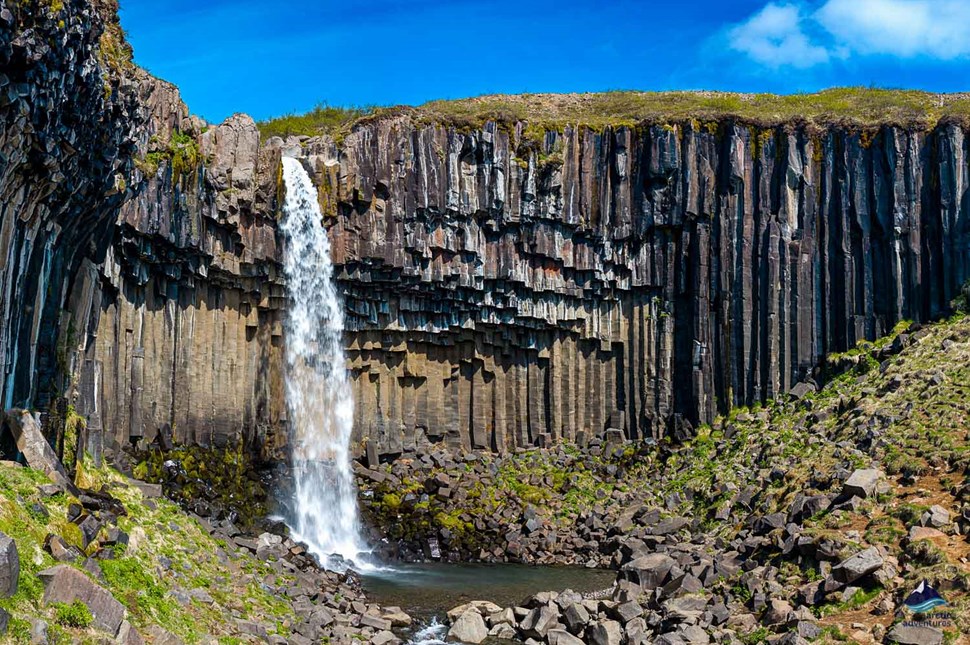 The church was built between the years of 1945 to 1986 and was raised in the memory of Hallgrímur Pétursson the famous poet. This construction is still today the longest ongoing building project in Iceland.
The church was supposed to be ready in 1974 when 300 years had passed from the death of Hallgrímur Pétursson. However, it ended up being inaugurated in 1986 on the 200th year of Reykjavík's existence.
Guðjón Samúelsson other works:
Sundhöll Reykjavík e. Reykjavík's swimming pool

The University of Iceland

Þjóðleikhúsið theatre

Hotel Borg

Landakotskirkja church

Landspítalinn (the hospital downtown)

Sundhöll Keflavíkur e. Keflavík's swimming pool

Museum of local history in Kópasker

Héraðsskólinn schoolhouse at Laugarvatn

Apótekið hotel and restaurant

The Lighthouse at 

Dyrhólaey
Hallgrímskirkja's organ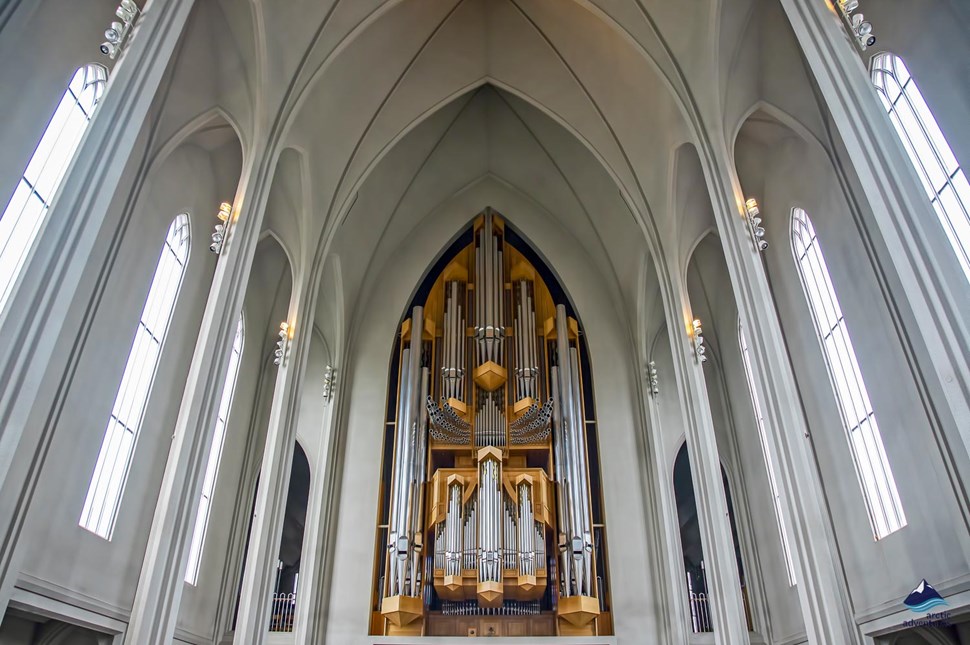 The organ at Hallgrímsirkja is the largest pipe organ found in Iceland and organists worldwide speak highly of playing it and take pleasure in doing so. It was inaugurated in the year 1992 and was constructed by German organ builder Johannes Klais from Bonn.
The organ is 15 meters (49 ft) high and weighs 25 tons.
It has 4 manuals and a pedal, 102 ranks, 72 stops, and 5275 pipes, the largest pipe being 10 meters (32,8 ft) high. The organ was very expensive and was funded by private contributions and gifts but people were offered the chance to purchase individual pipes.
There are still some left to buy and can be purchased at the church's shop at the entrance. At the shop, you can also buy collection pipes to support the maintenance of the famous Klais Organ.
Regular organ concerts are held at Hallgrímskirkja especially during summertime and many make their way to enjoy The International Organ Summer, an annual festival with organ concerts, held from June to August.
The Chancel organ "the small one"
There are two organs in Hallgrímskirkja church, one being smaller and less known. This is the Chancel organ located nearest to the altar.
It has 10 voices and was built by Th. Frobenius & Sönner's Organ Works in Lyngby, Denmark. It was inaugurated before the Klais Organ, in 1985 a year before the church itself was inaugurated.
What can you do at Hallgrímskirkja?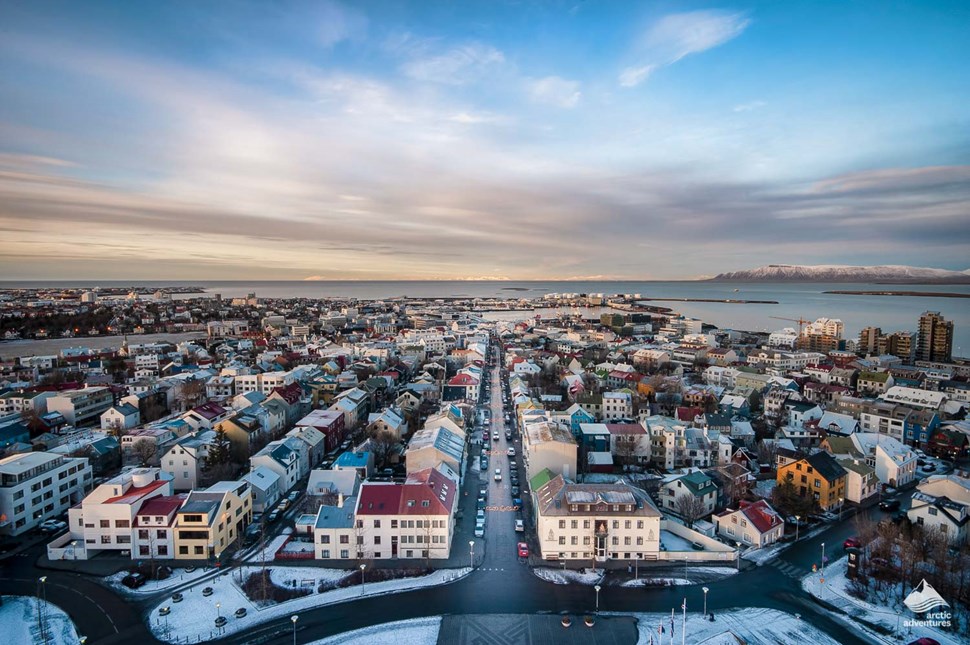 Explore the outside architecture and the statue of Leif Eiriksson.

Explore the inside, organ, and altar.

Go to the tower and get to see the Reykjavík city from high.

Enjoy concerts.

Go to mass 11:00 on Sundays.
The Hallgrímskirkja statue of Leifur Eiríksson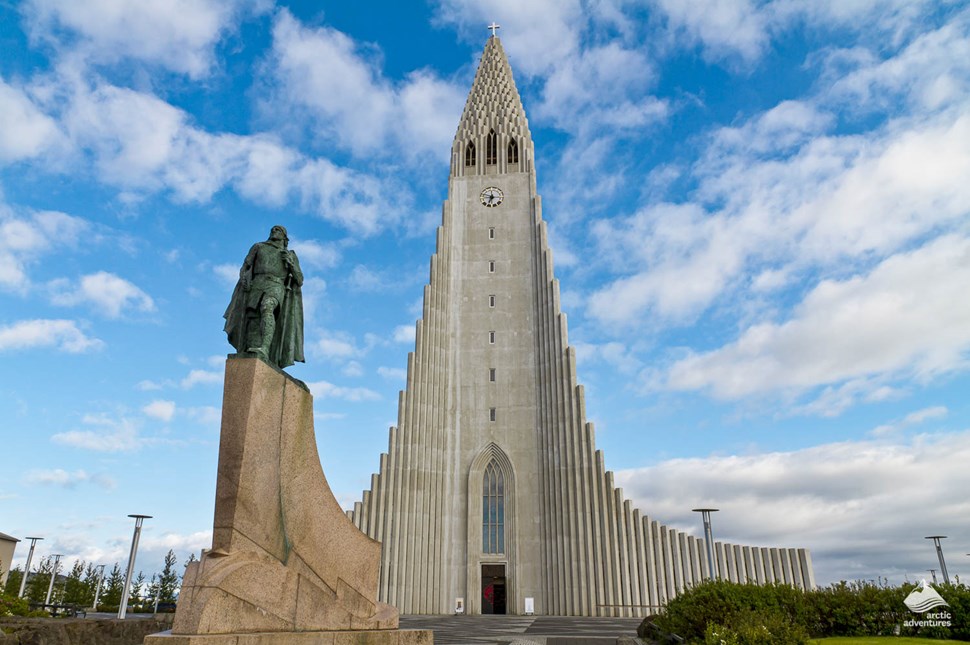 The statue outside the Hallgrímskirkja church is of Leifur Heppni Eiríksson who many English speaking known as Leif Erikson. The statue was a gift from the United States to commemorate the 1000 year anniversary of Alþingi, the Icelandic parliament.
The statue was designed by American sculptor Alexander Stirling Calder and has an identical twin statue in Newport, Virginia. Icelanders saw the gift-giving as a sign that Americans accepted Leif as an Icelander, not a Norwegian.
Interesting places near Hallgrímskirkja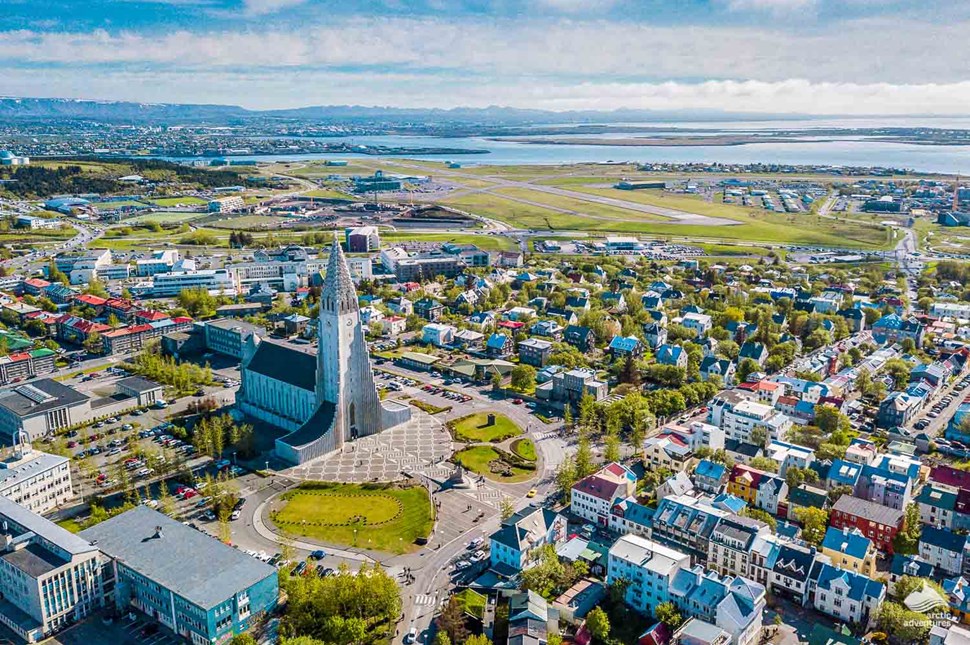 Einar Jónsson Museum

Skólavörðurstígur a shopping street

Handknitting Association of Iceland

Laugavegur the main shopping street

Ásmundarsalur museum

Sundhöll Reykjavíkur e. Reykjavík's swimming pool