Where Is Fludir Located?
Flúðir is a small town located in the Hrunamannahreppur municipality in the southern region, of Iceland. For those exploring the attractions along the Golden Circle route, Flúðir is right between the town of Selfoss and the Gullfoss waterfall. As of the 2020 census, this small town only had a population of 808 people but is a rapidly growing community.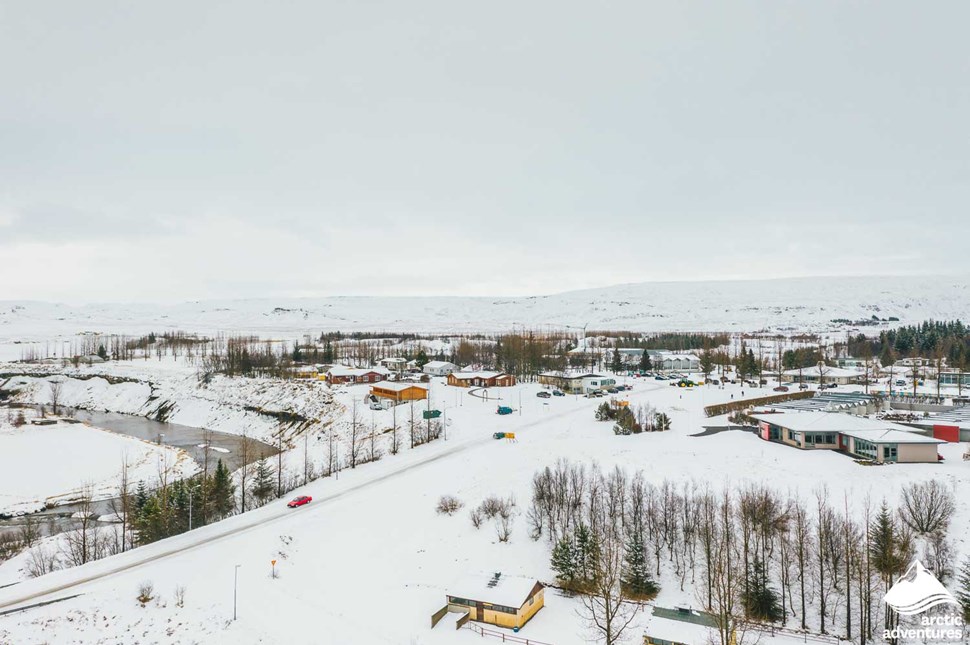 How to get to Fludir, Iceland?
This picturesque village overlooking the mountain Miðfell can be easily accessed from Reykjavik. For locals, Fludir is a favorite camping destination. Fludir to Reykjavik is 104 kilometers away from the capital city. On a normal traffic day, you can reach Fludir straight from Reykjavik in 1 hour and 34 minutes. But most travelers prefer exploring some of the other attractions and making stops at Selfoss before getting to Fludir. Take Ring Road number 1 towards the town of Selfoss and drive through the town before you take road number 30.
A short history of Flúðir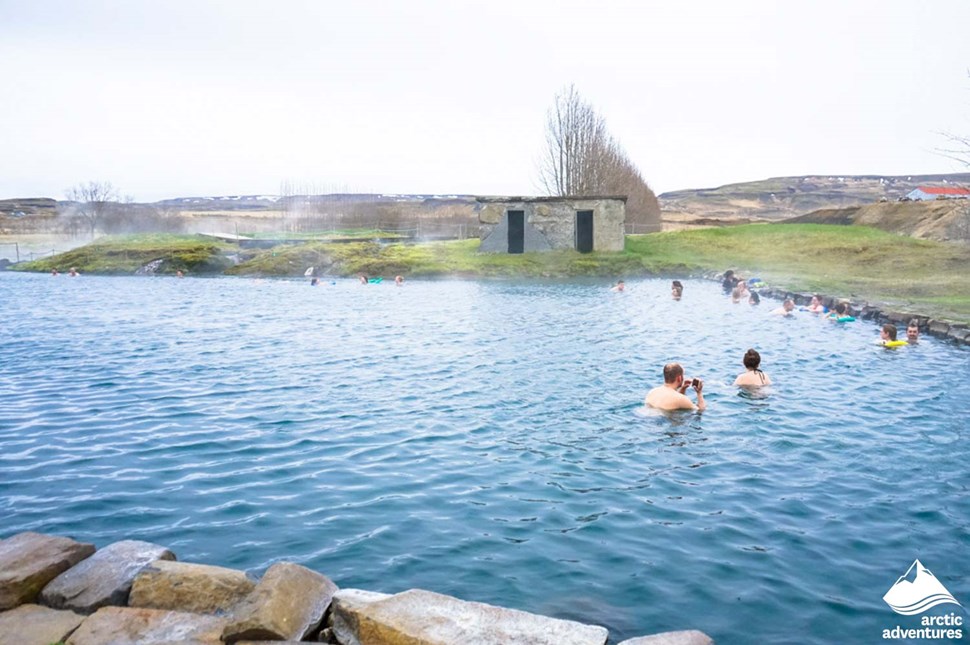 Skálholt, located near Flúðir, is of historic relevance among the people of Iceland. This is where one of the two episcopal sees from the 11th and 18th centuries is located. Flúðir located right after Skálholt is home to the Secret Lagoon, a natural hot spring pool. Being the oldest swimming pool in Iceland, the Secret Lagoon dates back to 1891. Dug in the geothermal area known as Hverahólmi, this was the first pool in Icelandic civilization. This pool was once used as a place to teach swimming during the chilling weather conditions.
Things to do in Fludir
From waterfalls to geysers, this southwestern town in Iceland must be toured along with Skálholt. The village of Flúðir is synonymous with the Secret Lagoon, a natural hot spring pool. The Secret Lagoon is open all year round and has a little geyser that erupts frequently. Some of the popular things to do in Flúðir include: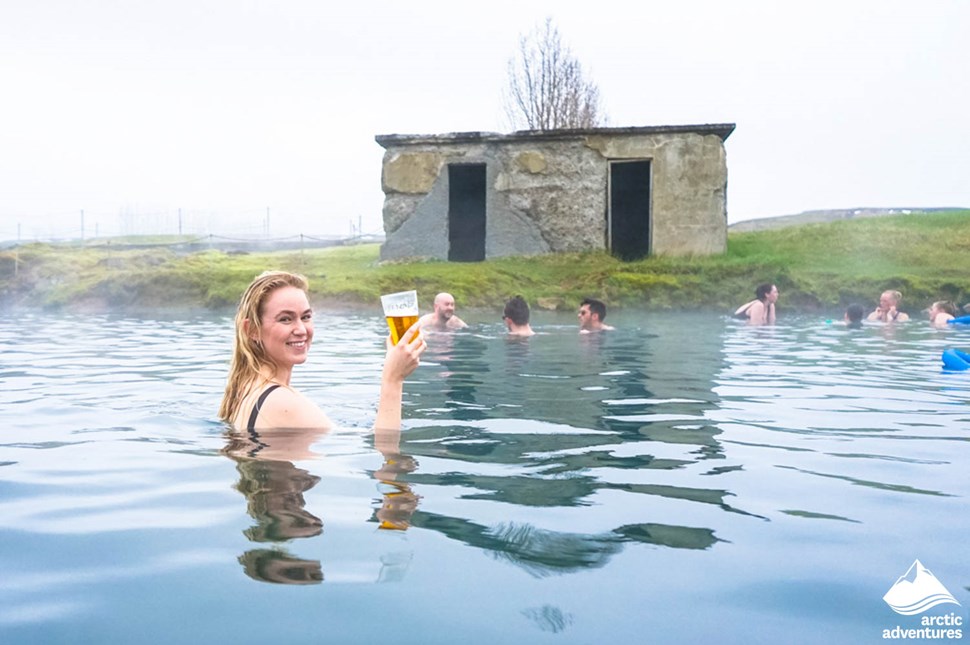 Interesting places near Fludir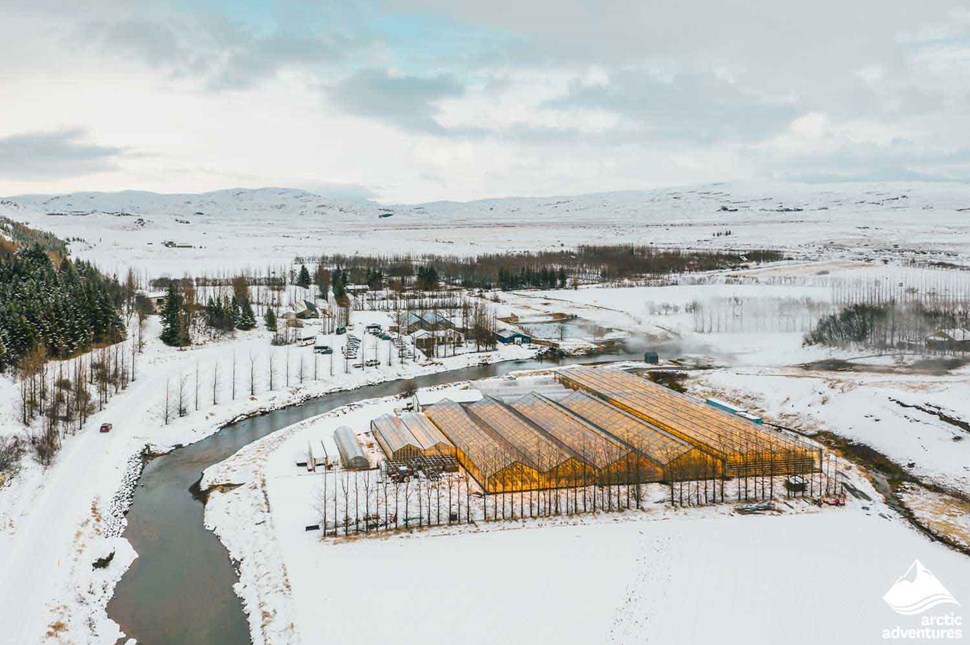 Near Flúðir, you can enjoy spending some time with the Icelandic horses and taking riding tours in Skeidvellir. If you are a foodie, don't forget to stop by Friðheimar which serves food on a farm-to-table concept. You can also visit the bright blue rambling Bruarfoss waterfall as you explore some of the places near Flúðir.