All about
ICELAND
Insider info to adventuring in Iceland
How to move to Iceland? The Complete Guide to Moving to Iceland (2020)
Preparation tips and a true story from a local
Iceland is famous for being an incredibly great place to live: a safe, beautiful and welcoming country with a strong society and high living standards. Who wouldn't want to live here? But before you start to pack your suitcase, make sure you do some in-depth research, otherwise, you can find yourself in a difficult situation.
/Updated in 03. 2020/
---
---
I clearly remember the excitement when, some four years ago, on a sunny spring afternoon, I bought my ticket to Iceland. I was going to spend two amazing months in the most beautiful place on Earth – just me, my backpack and my tent. I believed the biggest adventure of my life was ahead. I had no clue that this life choice would lead to a much bigger one.
After my Icelandic trip, a strong connection with this amazing country remained with me. Discussing this with my partner, who had also traveled around the island, we decided to relocate to Iceland permanently.
The decision, however, wasn't made overnight. Research and googling brought us to a series of doubts and questions. Today, I am happy that we went through this process before the move and not after we arrived. I believe it protected us from some common mistakes that could easily have ended in us failing to get along in our new homeland.
How to prepare to move to Iceland?
Moving to Iceland was a challenge, despite the fact that I am lucky to be a citizen of the European Union. Iceland is not a member of the Union but it is a Schengen Country, which makes everything extremely easy for most Europeans.
Still, moving to a foreign country requires in-depth preparation. We spent a whole year saving up and planning. That year changed our fantasy about Iceland a lot, but we didn't mind – it took us closer to the reality we wanted. That was our way of going about it, and also, what I recommend to anyone who wants to move to Iceland for a longer period.
Join local Facebook groups
As a starter, it is a good idea to dive in by joining some relevant Facebook groups. Following the conversations of travelers, immigrants and your compatriots in Iceland opens up a wider view of the common questions and challenges, and also, the possible answers and solutions.
Follow local Icelandic news
There are plenty of good Iceland news sources in English. Following the local news and trending topics is key to getting a better picture of the community.
Learn about the Icelandic weather
Many people turn back from Iceland because they can't handle the weather and the long hours of darkness in winter. This is something that you can prepare for, both mentally and physically. Check out seasonal conditions, consider whether this is something you can handle in the longer term. And definitely get proper clothing.
Polish your language skills, learn Icelandic
While Icelandic is the official language, appr. 98% of Icelanders speak English fluently, so the latter is enough to start a new life in Iceland. If you are not a native speaker, note that fluency is absolutely required if you want to do anything other than housekeeping or dishwashing. But even for those professions, you will need strong basic to intermediate English skills.
Learning Icelandic is crucial if you want to stay longer than a few months, build a career, and have local friends. Icelanders are aware that their language is rare and challenging, so they highly appreciate your efforts to learn it. It is never too early to start learning Icelandic. There are fun applications, Youtube videos, and amazing websites to begin with.
Learn about the cost of living and average salaries
Iceland has very high living standards. The unemployment rate was 3.4% in January of 2020 but it has historically been quite low, as it rarely went above 4%. Salaries are exceptionally high compared to other countries.
Less known though, is that Iceland is also one of the most expensive countries in the world. Note that Iceland doesn't have a set minimum wage. But as of 2020, it should be around 335,000 ISK per month (before taxes) according to one of Iceland's largest unions, Efling.
Don't forget to take a look at the living expenses to get a better picture of the reality before you move.
Follow job postings
You can start following job postings before moving, learning which professions are trending and which ones require fluency in Icelandic. For example, jobs in tourism and hospitality are easy to get and speaking English is enough. However, getting a so-called white collar job – or an office job – can be more difficult without speaking Icelandic. It is important to prepare mentally and set goals if you have bigger career plans.
Look into the housing situation
You will notice very quickly that finding an affordable rental could be way more difficult than getting a job. If there is a good flat posted, the competition is huge and those with local references and job security will have a better chance than newcomers. Build a plan to stand out and prove that you are trustworthy and a good tenant.
Learn about immigrants in Iceland
Iceland will need some 30,000 more foreign workers before 2030, due to the surge in tourism alone. Tourism is expanding rapidly and the 350,000 locals are not enough to serve the more than 2 million tourists that visit the country annually, with the number constantly increasing year by year. This means the number of overseas workers required continues to increase.
Learn about your rights and responsibilities
This is the most important part. Learning about your rights and responsibilities is simply crucial since you come from another country and not everything will be evident to you anymore. Different countries can have very different laws, something that is normal practice in one country can lead to serious legal problems in another. Obviously, knowing your rights as a foreigner in a new country is also essential in building a new life there.
What to do right after moving to Iceland?
After the period of saving up and preparation – that was a year for us – time to get the move on the road. The first steps in building a life in a new country are logically getting a place to live and a job, as well as obtaining the documents you need to become a member of the community.
The immigration process in Iceland – EEA/EFTA citizens
Lucky for us, immigrants from EEA/EFTA countries are allowed to stay in Iceland without registering a domicile for up to three months, or up to six months if actively seeking employment.
Since we intended to stay longer, we had to apply for the ten-digit-long personal identification number (kennitala). This process requires personal attendance at Þjóðskrá Íslands (the Registrations Office), final approval can take up to 9 weeks. The best way is to apply for your Kennitala as soon as you arrive in Iceland.
Obtain a Kennitala and register residency in Iceland
Kennitala – soon you will realize that nothing works without it in Iceland. This is your ID number that keeps track of your work, taxation, social benefits, healthcare and so on. You need to have a Kennitala in order to open a bank account, get a job, to rent a flat, and basically just to exist in Iceland.
The fastest solution for a newcomer (of EEA/EFTA citizen) is to register for a short-term stay first and obtain a Kennitala at the bank (Arion Banki, Islandsbanki). It costs about 8000 ISK and an ID photo for your new debit card is needed.
In this process, you don't have to register for legal residency in Iceland, so you can use a temporary address (a friend's, host family's, workplace´s or your AirBnB´s address etc.). With your short-term kennitala, you are able to rent a flat and look for a job legally.
It will, however, lose its validity in three months if job seeking was unsuccessful. As soon as you have a job contract and permanent address you have to register your domicile at the Icelandic National Registry to receive your permanent kennitala. This process takes 2 to 3 months.
The immigration process in Iceland – non-EEA/EFTA citizens
Individuals from outside of EEA/EFTA countries may be faced with far more bureaucracy when moving to Iceland. Most will have to obtain a residence permit from the Directorate of Immigration before moving to Iceland if they intend to stay for longer than three months. When their application is approved, they can then apply for their Kennitala upon arrival. As part of the application process, you have to prove that you can support yourself while in Iceland. If you don't have an employment contract, you must have at least 189.875 ISK per month and 284.813 ISK for a couple per month (in 2019) in your bank account.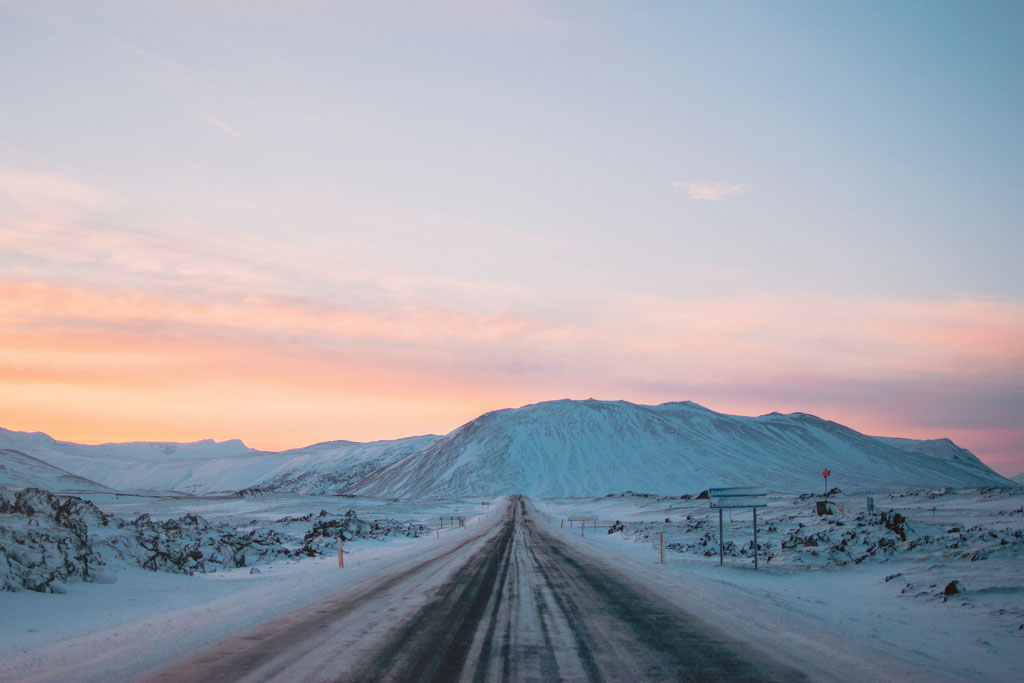 Categories of residence permits in Iceland
Education – Attending a University comes with a limited work permit and you have to prove that you have enough money to support yourself. When you have finished your studies, you must leave Iceland.
Au-pairs – comes with a limited work permit.
Employment
– Athletes – You will have to show a signed work contract to secure the work permit.
– Non-skilled jobs in a temporary shortage of labor – You will have to show a signed work contract to secure the work permit.
– Qualified professionals – You have to have a specialized, desirable work skill. You will have to show a signed work contract to secure the work permit and your future employer has to prove that there is nobody within the EEA qualified and available for your job.
Family reunification – if you are a spouse/registered partner (for longer than 2 years) or a dependent child or parent of an Icelander or an EEA citizen.
Only the latter two (qualified professionals and family reunification) lead to a permanent residence permit. The rest of the permits are temporary and expire when the work/course expires, and you must leave Iceland immediately.
Health insurance
Everyone who has been legally resident in Iceland for six months automatically becomes a member of the Icelandic social insurance system, regardless of nationality. EEA citizens, however, can transfer their health insurance to Iceland from the day their legal residence is registered in Iceland.
EEA citizens need to obtain the E104 form confirming their insurance in the country they were last insured. The form should be submitted to Icelandic Health Insurance with a registration form called Application for health insurance. If you have not obtained the document, a European Health Insurance Card can be used to cover the expenses in the case of an emergency.
Labor laws
Undeclared work is illegal in Iceland, as well as volunteering – working for food and accommodation – in economically active companies, including farming.  New immigrants who just entered the rental and labor market can be extremely vulnerable if they don't know their rights.
If you start to work legally in Iceland, you will be obliged to pay a small monthly fee to a union – which will be automatically taken out of your wages. This union is there for you if you have any questions regarding your rights, earnings, holidays or anything else work-related.
Settling in Iceland
Finding a community and making new friends is part of the process of making a home for yourself in a new country. Some local associations offer help to immigrants to get along and it is always good to meet people in a similar situation.
In my experience, people in Iceland are very open, friendly and warm-hearted. I keep hearing locals apologizing about Icelanders being cold and distant, making jokes about the Icelandic stereotype. Honestly, I haven't noticed any of those attributes that they think they possess. It is true, however, that you have to learn Icelandic if you would like to grow strong roots in Iceland.
Prepare yourself for new challenges
Making a new home in a foreign country is not always an easy ride. You can be very well prepared but will most certainly face unexpected challenges many times. Despite the fact that we spent a whole year saving up and in preparation, we still experienced difficult periods from time to time.
But here we are, enjoying the breathtaking Icelandic nature, northern lights in winter and the midnight sun in summer, the healthy food and low pollution, social trust and values, high living standards and so on. Not much longer than one year after my arrival, I am employed in my field and in an amazing team, and have full rights like anyone else. Only three years and five months to go before I can apply for Icelandic Citizenship. But who's counting?
Related blogs
I am Icelandic so this might seem like a weird thing to write about but the more I travel the more I realize that Icelanders, living on an island far in the North, have slowly developed a culture that is quite different to anywhere else. Here is a list of how to make Icelanders like you.
May 4, 2017 , By Ragnheidur
The dating life in Iceland has long been a heated discussion, but what is really true about the things people say about it? Where do people meet in Iceland and what are the dating rules in the country of ice and fire?
August 4, 2017 , By Ragnheidur
The original recipe for the delicious and famous Plokkfiskur, Icelandic fish stew, with an added deluxe version. Bon Appetit!
July 1, 2017 , By Kristin Thora
The weather in Iceland is one of Icelander's favorite topics and the reason is very valid. It just keeps changing. Ever heard the phrase if you don't like the Icelandic weather just wait 5 minutes? Well, there is a good reason for it. Here we go over the weather for each month in Iceland, what to expect and what to wear?
July 10, 2017 , By Ragnheidur