LAUGAVEGUR TRAIL IN ICELAND: INTERESTING FACTS
Laugavegur hiking trail is on National Geographic's list of the

"World's Best Trails"

.

The mountains have a vibrant multicolored appearance because of volcanic rocks known as rhyolite.

Tiny rustic huts where hikers can rest after a long day's trek are as remote as it gets.

Laugavegur trekking trail stretches past Hekla, the most active volcano in Iceland.

Fields of obsidian, naturally formed volcanic glass, create an otherworldly atmosphere that everyone should experience.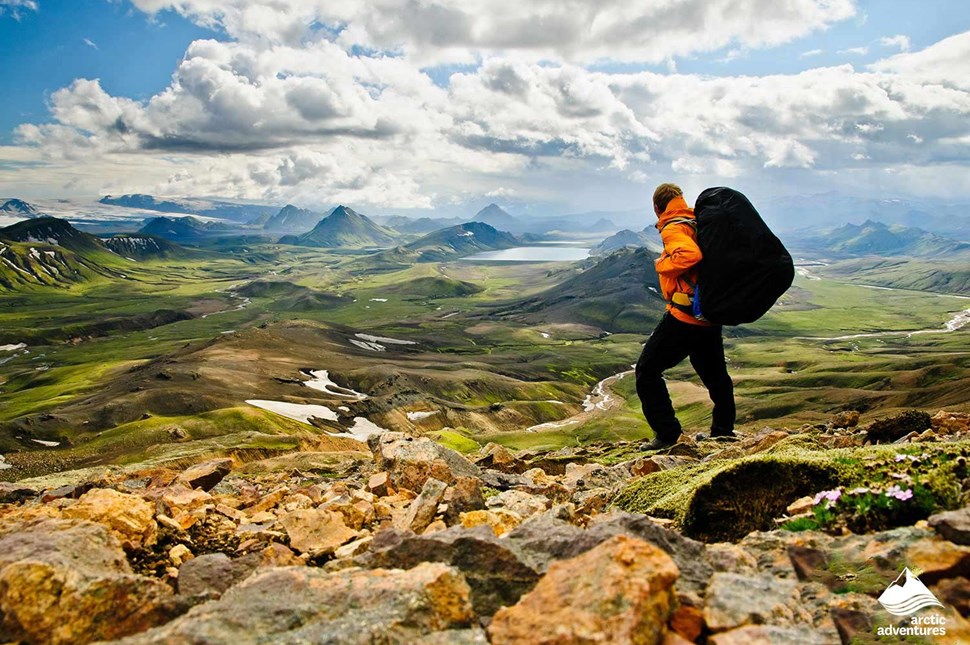 WHICH LAUGAVEGUR HIKE IS RIGHT FOR ME?
We offer various opportunities to savor the magnificent landscape of Laugavegur, all of which are multi-day tours.
Is Laugavegur trail your sole goal for this adventure? Choose from our shorter tours that cover only Laugavegur trekking trail: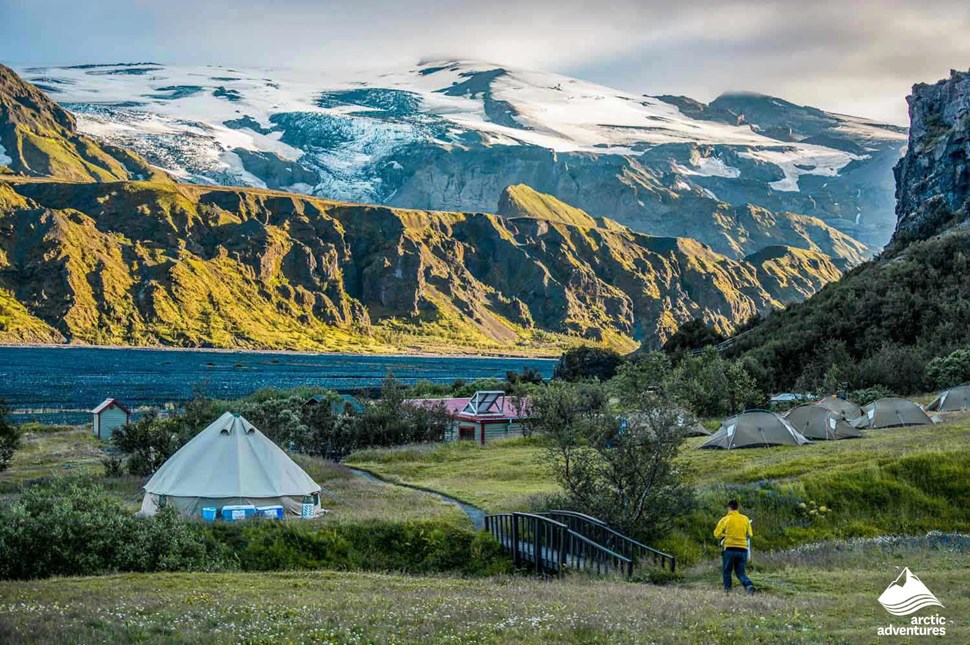 Are you keen on combining Laugavegur trek with other exhilarating activities in Iceland? These longer tours are designed for travelers who are always hungry for more adventures:
Four days of unspoiled nature while hiking Laugavegur, Iceland's impressive

Seljalandsfoss & Skogafoss waterfalls,

and a glacier hike are all part of this

5-day Laugavegur & South Coast tour

. 

8-day Laugavegur tour

is perfect for those looking to explore the best of Iceland in one adventure. You'll spend six days in the company of caramel-coloured mountain peaks and glacier valleys while hiking Laugavegur. During the remaining two days you'll make a stop at all Golden Circle attractions, visit famous South Coast waterfalls and finish strong with a glacier hike.

The most thorough exploration of Laugavegur and surrounding areas awaits on our 8-day

Laugavegur Grand Tour

.
Do you have any specific preferences for your accommodation? We offer tours with varied options:
For those looking to go full-on backcountry and spend nights camping, our

4-day

or

6-day

hiking adventures with camping are the right fit.

Travelers looking to sleep in a comfy bed can take advantage of the

Laugavegur tour with huts

. After a long day, you will be welcomed into rustic huts and a nutritious breakfast will follow a good night's sleep.