Bjarnarfoss waterfall has a steep and powerful flow which falls 80 meters in two tiers. The cliffs, which overlook the incredible surroundings, are basalt. This type of rock is visible all over Iceland and is an example of this land's volcanic nature. It's formed from magma which has cooled quickly when reaching surface air creating geometric and hexagonal pillars.
Another draw to this waterfall is its easy access, the car park is just a short turn-off from the main road. From there, it is a short walk across bridges and over streams to an uninterrupted view of the waterfall. It is possible to get even closer, as there is a steep climb up to the two drops.
The Legend of the Lady of the Mountain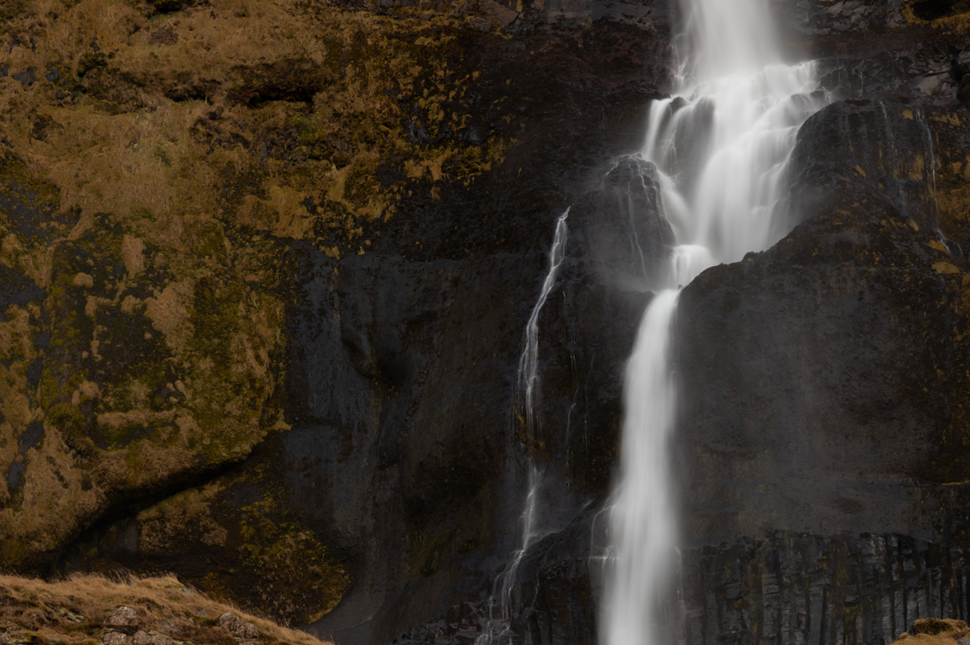 The Lady of the Mountain is an Icelandic legend who is believed to be standing under Bjarnarfoss. Legends say that water coming from the fall is hitting her shoulder. The story and her influence go beyond the waterfall and are woven into Icelandic culture. Also known as Fjallkonan, she is a powerful symbol of this country. 
Her story first appeared in a poem written in the 19th century and has been featured on the cover of books. Fjallkonan is represented as powerful; she wears a crown of ice with flames flying out. The Lady of the Mountain symbolizes the land on which Iceland is built and its people. Every year, on Iceland's independence day, women dress up as the Fjallkonan and recite the original poem.
Where is Bjarnarfoss?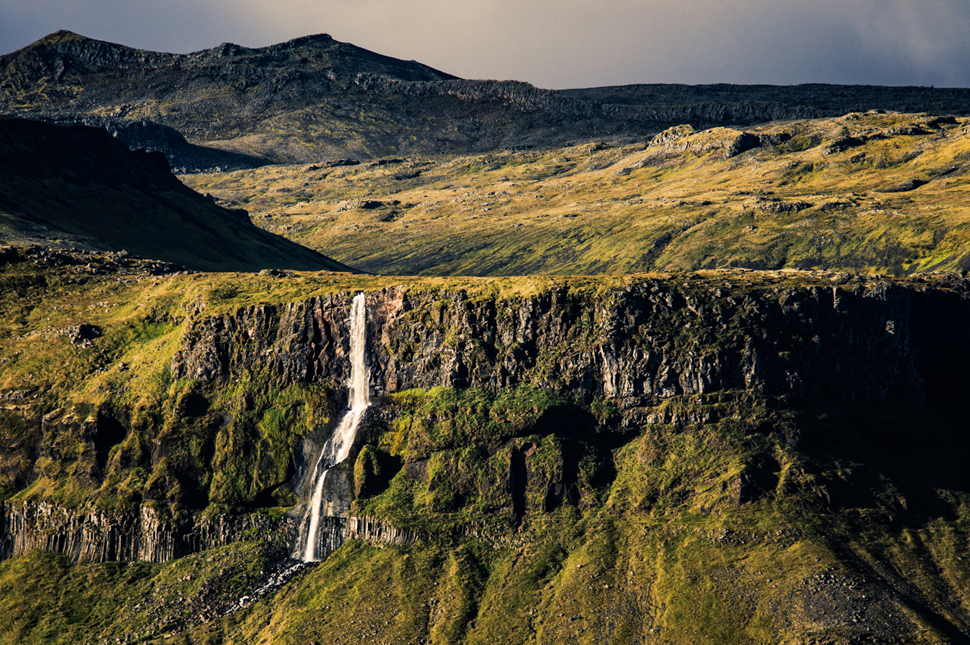 Bjarnarfoss's location is perfect for those traveling around the Snæfellsnes Peninsula. Situated on the south, the car park is a short turn-off from road 54. It makes a great stop before heading down to nearby Búðir. 
The car park is well-built and easy for cars to stop. Once you've parked, look out for a footpath that leads towards the waterfall. From here, you can climb further up or soak in the view from the bottom. 
The GPS Coordinates for Bjarnarfoss are  64.84791, -23.4035
Interesting Activities near Bjarnarfoss: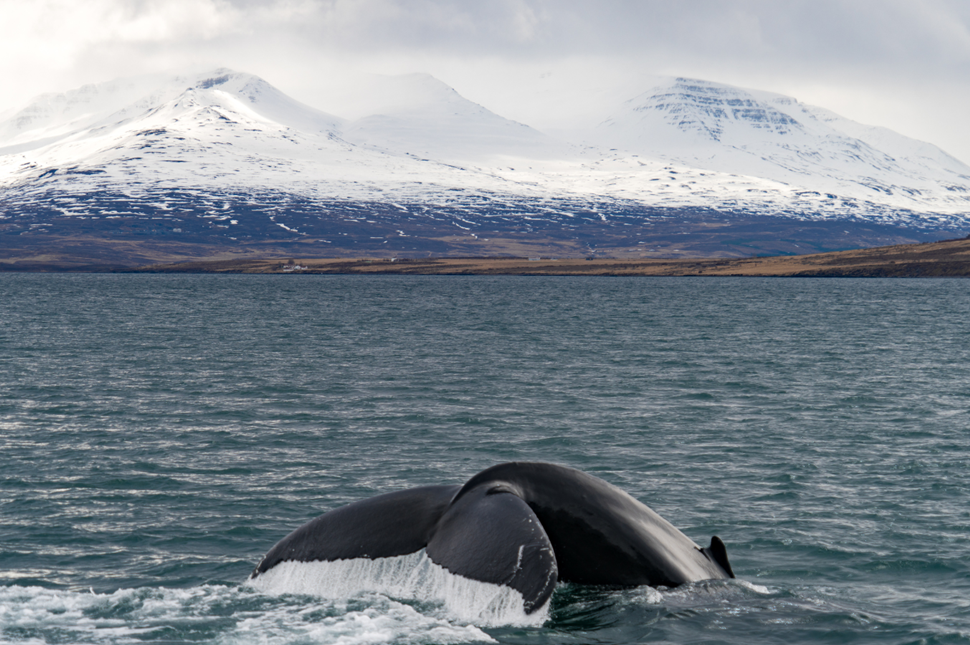 Rauðfeldsgjá Gorge

Ytri Tunga Seal Beach
If you're interested in a tour of Snæfellsnes Peninsula, Arctic Adventures have 35 years of experience. With our multi-day adventures, you can find yourself exploring Iceland like a local.