Located on the south side of Snæfellsnes Peninsula, Búðakirkja is a local parish church that dates back to 1703. Tucked away from the hustle and bustle, this quaint black church is one of the most photographed churches in Iceland. Búðakirkja is fully operational and has a historic graveyard too.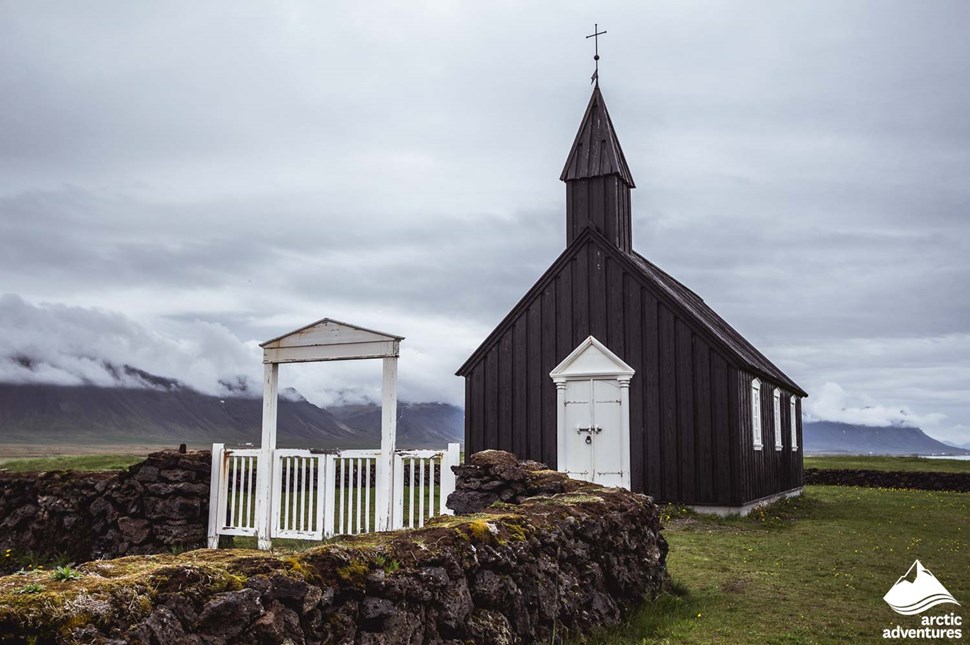 This incredible church is one of the three black churches in Iceland and has become one of the top attractions. If you are planning to do a photo tour of Iceland or capture the best of Snæfellsnes peninsula, Budir black church, Iceland is a must-visit. Back in the days, when Budir was the commercial and trade hub for Snæfellsnes, it used to be a populated region. Now, the small hamlet of Búðir and the Hótel Búðir are all that remain here as popular attractions. You could choose to stay at the Hotel Budir, one of the most outstanding countryside hotels in Iceland that offer an impressive view of the Snæfellsjökull glacier.
History of the Black Church of Budir
The black church of Budir has a lot of cultural significance and was established in 1703. Originally erected by Bent Lárusson, a merchant in Búðir, it was a small turf chapel. Budir black church history suggests that it was demolished at the orders of Danish King Christian VIII in 1816, the church was then rebuilt by Steinunn Sveinsdóttir in 1848. In 1984, the church was moved to its current location. Several renovations later, this Danish-designed church still has some artifacts that date back to the 1700s. The church is currently owned by the National Museum of Iceland and has become a popular location for weddings.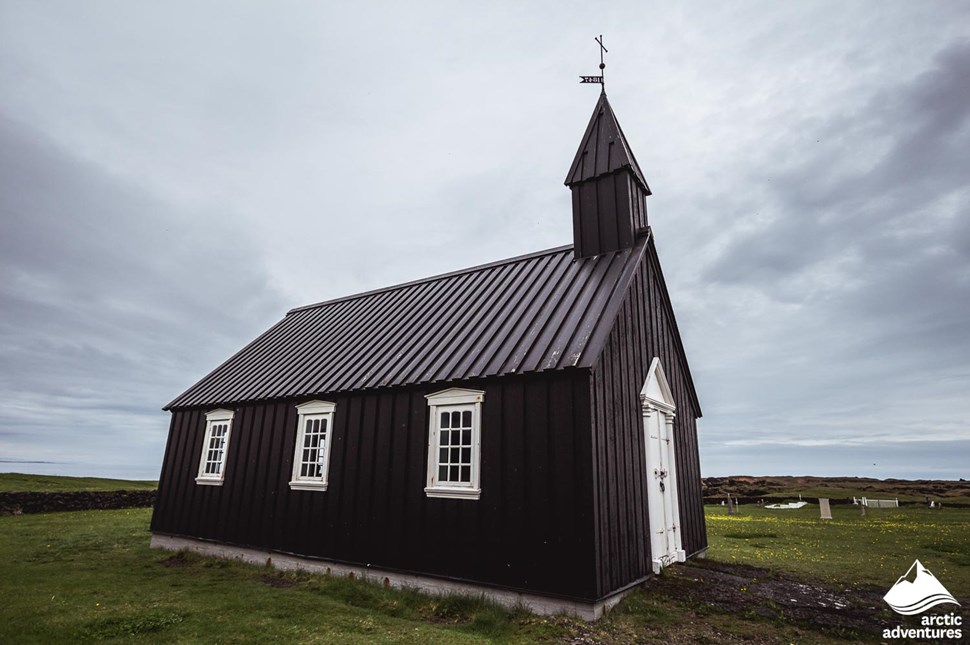 A Picture-Perfect Church in Iceland
Imagine having the opportunity to photograph the famous black church in Budir, Iceland in a very minimalistic background with contrasting colors of nature. Sounds too good to be true, right? Well, Budir, the black church of Iceland, is just that. Capturing a perfect frame with the black church, Budir is a dream come true for many aspiring photographers. Whether it's the isolated location or the stunning landscapes, there's something spectacular about this black church and the surrounding site.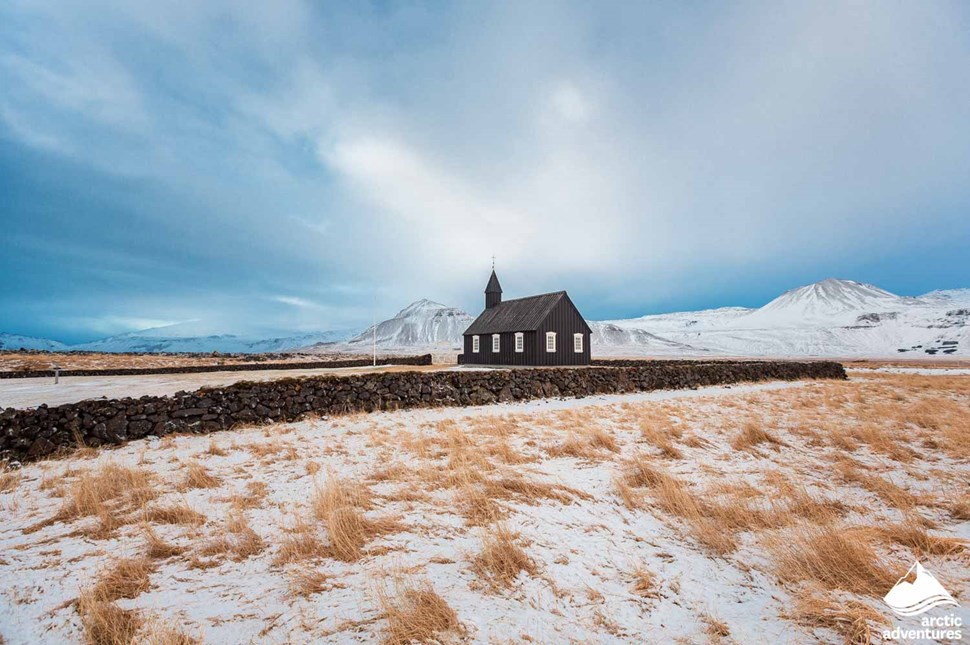 If you prefer to snap the church with a glacier as your backdrop, you could do that. But, if you change your mind to have the mountain ridge or the lava fields instead, all you have to do is change your angle. To protect the church from harsh weather, it has been painted in black with pitch.