The waters of the western coast of Iceland are a hive of activity, where the land meets the sea and takes a barrage of waves and storms. It leaves behind staggering and epic rock formations. Among them is Gatklettur, a sea arch that is a stone's throw from the cliffs. Its main features are a circular arch and a unique window carved naturally into the rock. There's a reason that it's a popular stop for tours of the Snæfellsnes Peninsula!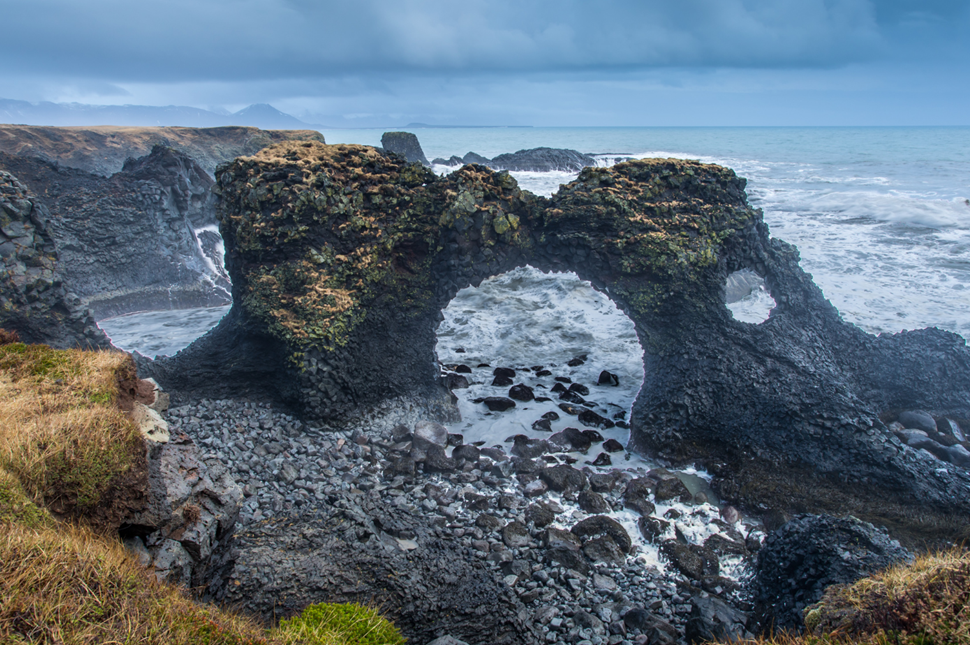 Where is Gatklettur Arch?
Located between Arnarstapi and Hellnar along an iconic coastal path, Gatklettur is in the heart of the Snæfellsnes Peninsula. Reaching the arch requires a walk along a footpath that hugs the coast between these two villages. You can begin your walk from either, so you'll have to decide your starting point beforehand. However, the closest car park to Gatklettur is in Arnarstapi, which allows the easiest access to the main road. Starting from Hellnar, the hike takes an hour back and forth. Along the way, keep your eyes out for seabirds soaring and nesting in the cliffside!
GPS Coordinates for Gatklettur are N64° 45' 44.973" W23° 37' 39.103".
How was Gatklettur formed?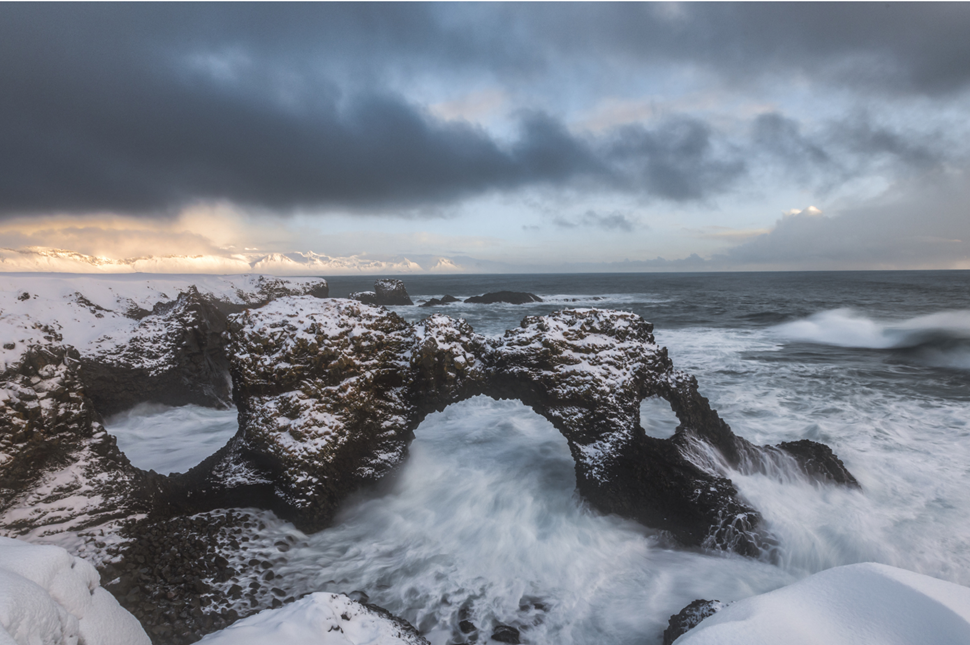 The barrage of waves has impacted and formed the Snæfellsnes Peninsula's coastline over the centuries. You might not expect the violent seas from the photos you've seen of Iceland, but Faxaflói, the bay, experiences extreme calms and storms.
When the swell is large, the constant force of the waves hitting the coast erodes the rock over time. This erosion began to create an arch, which has become more substantial from years of bombardment.  Eventually, the waves and weather will cause the arch to become too large and the rock forming the top of the shape will collapse. When this happens, the rock left behind is called sea stacks.
Interesting activities near Gatklettur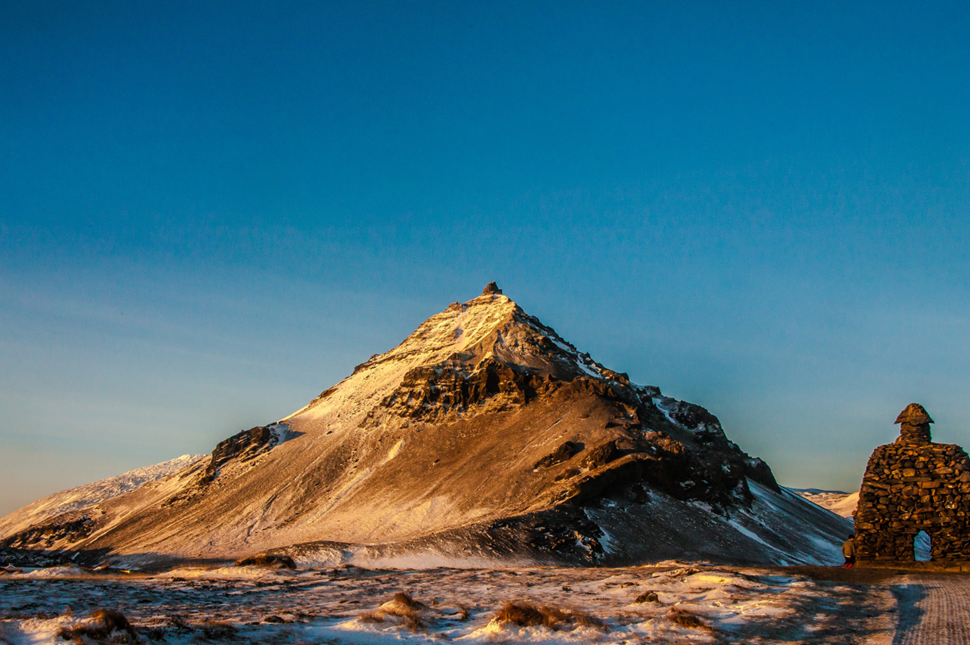 Accommodation near Gatklettur
Thanks to its many sites, nearby towns have accommodation options available. With guest houses and hotels in both Arnarstapi and nearby Hellnar, it is a perfect place to stop and rest while exploring a quant coast town.
If you're looking for something unique and cozy, stay in one of Arnarstapi Center's 13 wooden cottages. They sleep up to 2 adults and one child.