Explore an ancient fishing village in Iceland. Take a stroll through the old streets filled with a cluster of old houses and buildings, and soak in the spectacular view of this old town. Situated on the westernmost part of the Snaefellsnes peninsula, Hellnar is an old fishing village. Once, Hellnar used to be the largest fishing station on the peninsula. Besides the picturesque beauty of the locality, this place has so much history to it. In this travel guide, we have curated a list of places that are a must-visit in Hellnar, the easiest way to get there and glance into history.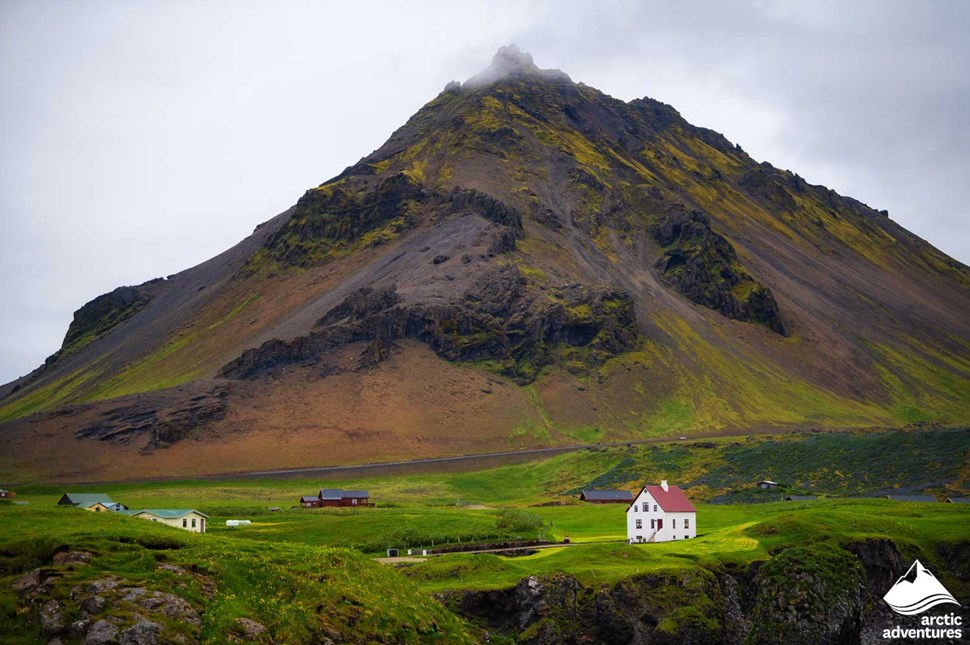 Getting There
Located at the tip of the Snaefellsnes peninsula, Hellnar can be easily accessed by road. You could also take public transportation, bus number 57, to get there. You could also drive to Hellnar from Reykjavík, and it will take you about 2 hours and 32 minutes to cover 193 km. The routes are well marked, and it is easy to drive up.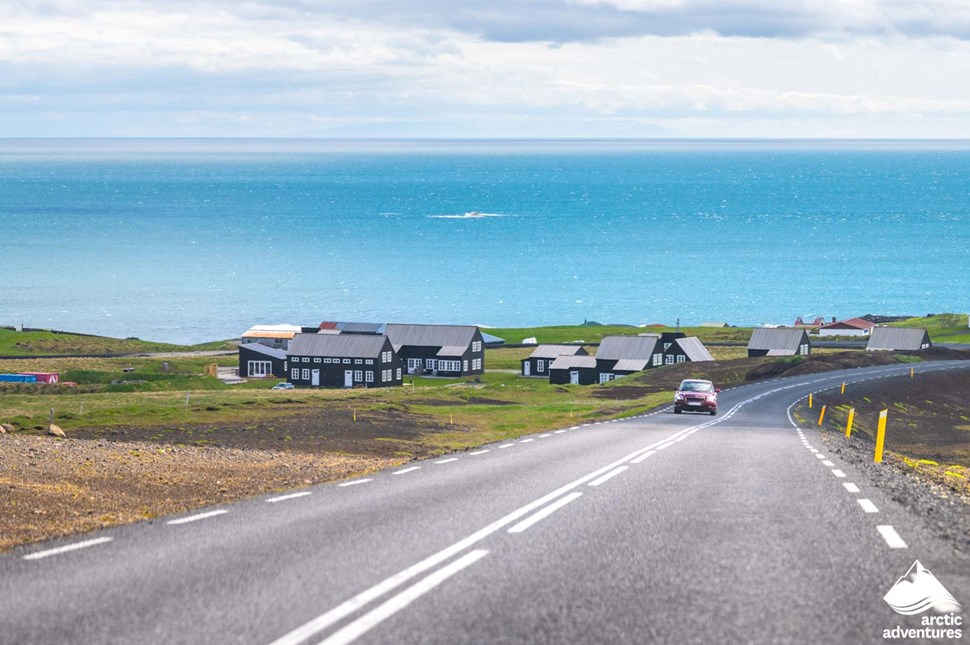 History at a Glance
Hellnar was once the largest fishing station with many trading and fishing vessels on the Snaefellsnes peninsula. In 1703, there were about 38 houses in Hellnar, and it was an active hub for both fishing and farming. As Iceland industrialized, Hellnar lost the importance of being the largest fishing and trading industry. This eventually led to a drop in population, and the economy took a hit.
Now, Hellnar has evolved into a popular touristic spot in Iceland. Although most residents did abandon Hellnar and moved to Reyjavík, few resilient locals stayed behind. Hellnar has numerous rural accommodation options, some farms that are well maintained, and an interesting exhibition about the economy during its good times.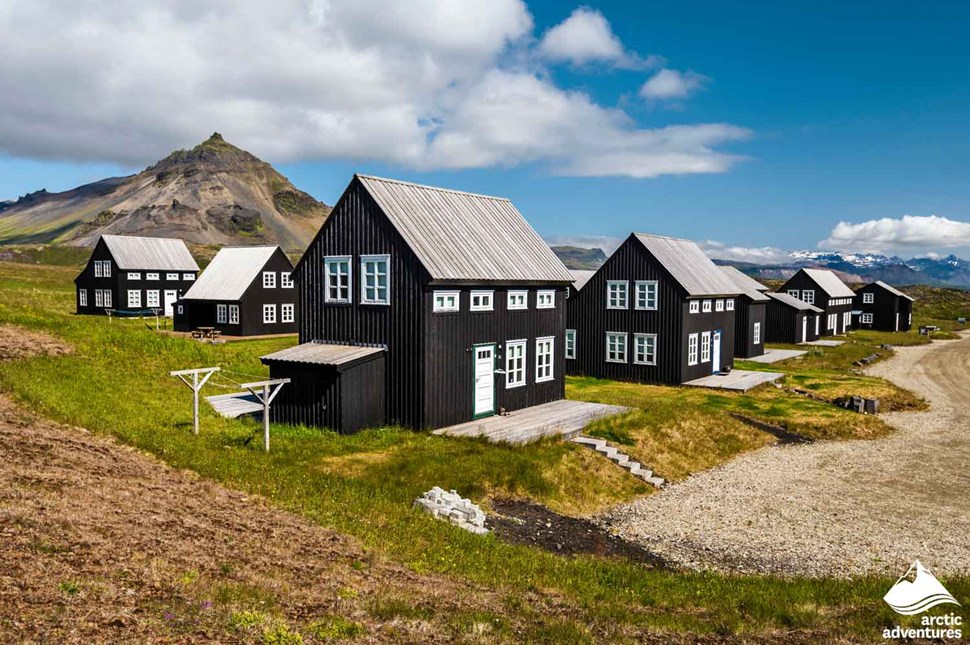 Besides being known as a former fishing village, Hellnar is the birthplace of Guðríður Þorbjarnardóttir, the wife of Þorfinnur Karlsefni, a legendary Icelandic explorer. The rock formations in the area are astounding and are home to a volcanic pool on the hill Laugarhöfuð.
Sites to See in Hellnar, Iceland
Hellnar is blessed with natural landscapes and majestic mountains. Summer is the peak season there, and you'll see several tourists flocking up to the mountains to enjoy the picturesque views. When in this sleepy coastal village, you must set out on a hiking adventure and experience the local cuisine. One of the top things to see in Hellnar is the Icelandic church perched on top of Kirkjufell, also known as the church mountain. As one of the most photographed mountains in Iceland, Kirkjufell has an exciting shape and is a popular spot to enjoy bird watching.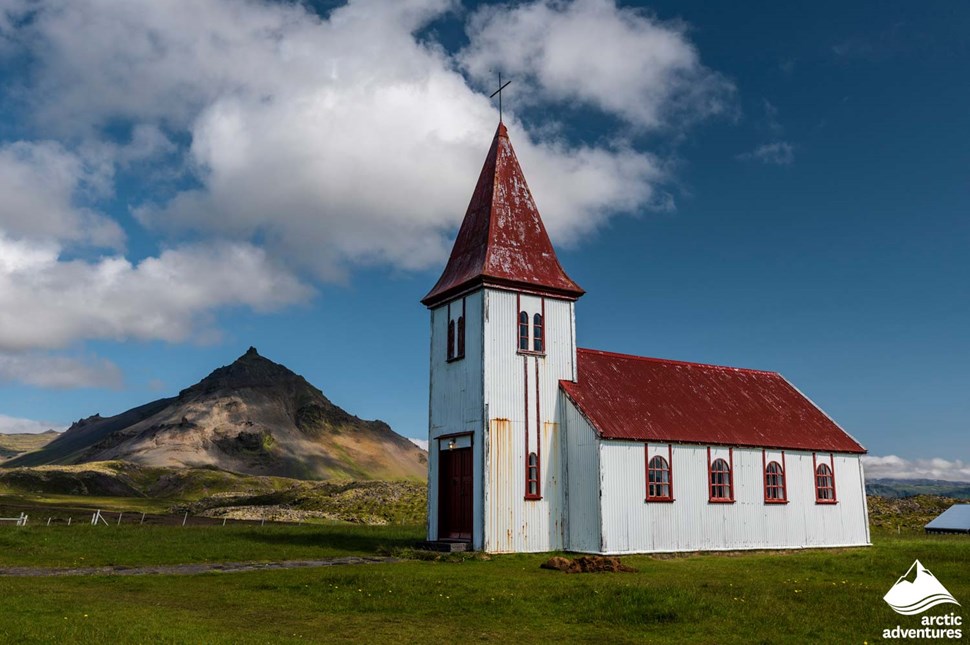 Enjoy the boundless beauty of Hellnar and admire being in the countryside tranquility. Make sure to stop by and learn the history of this old fishing town through the exhibition about the former times. From hiking up to the spectacular rock formations to relaxing at the charming little café, Hellnar has several things to do.
As you drive up to Hellnar, make sure you make a stop at Ytri Tunga for an incredible seal-watching experience on the golden sands of the beach. Another top spot to visit is Arnarstapi, a neighboring small fishing village and a popular hiking route.