The Legend
Rauðfeldsgjá Gorge, Iceland was named after an incident that is believed to have happened back in the 9th century. Icelandic saga has it that, Bárður Snæfellsás, half troll and half man, lived in Laugabrekka along with his daughter while his brother lived in Arnarstapi with his sons - Rauðfeldur and Sölvi. One day, as the cousins were playing by the shore, Rauðfeldur pushed Bárður's elder daughter onto an iceberg. Although the girl remained unharmed and floated across to Greenland, the incident aggravated her father, Bárður Snæfellsás who furiously pushed Rauðfeldur and his brother, Sölvi.
After this tragic event, Bárður left the area and went to the Snæfellsjökull glacier. It is believed that this Icelandic tale has been the reason why the gorge was named Rauðfeldsgjá and the cliff, Sölvahamar. The legend has it that Bárður is still watching over the area from the Snæfellsjökull glacier. And he will always help all those who are lost. You could also pay respect to his spirit at the statue nearby Arnarstapi.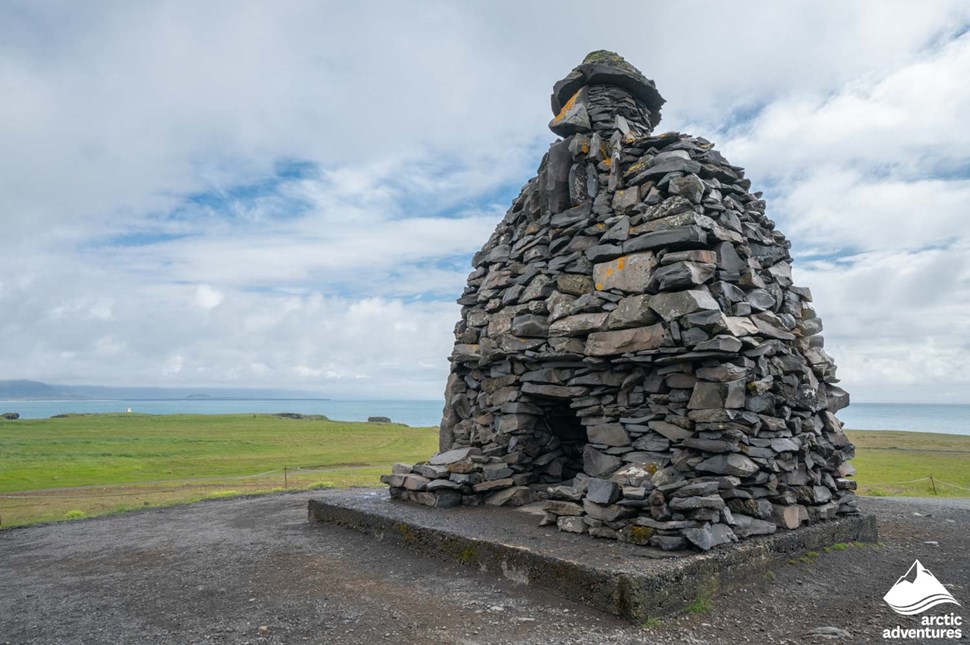 How to Get There?
Rauðfeldasgjá Gorge can be easily accessed from Reykjavík and is just two and a half hours' drive away. Start your journey to discover this picturesque view by driving up north along Route 1 to Route 54. The drive will take you through the southern coastline of the Snæfellsnes peninsula onto Útnesvegur. As you are about to approach Snæfellsjökull glacier, you'll find a car park to access Rauðfelsdsgjá. From the car park, the entrance of the canyon is just 500 meters away.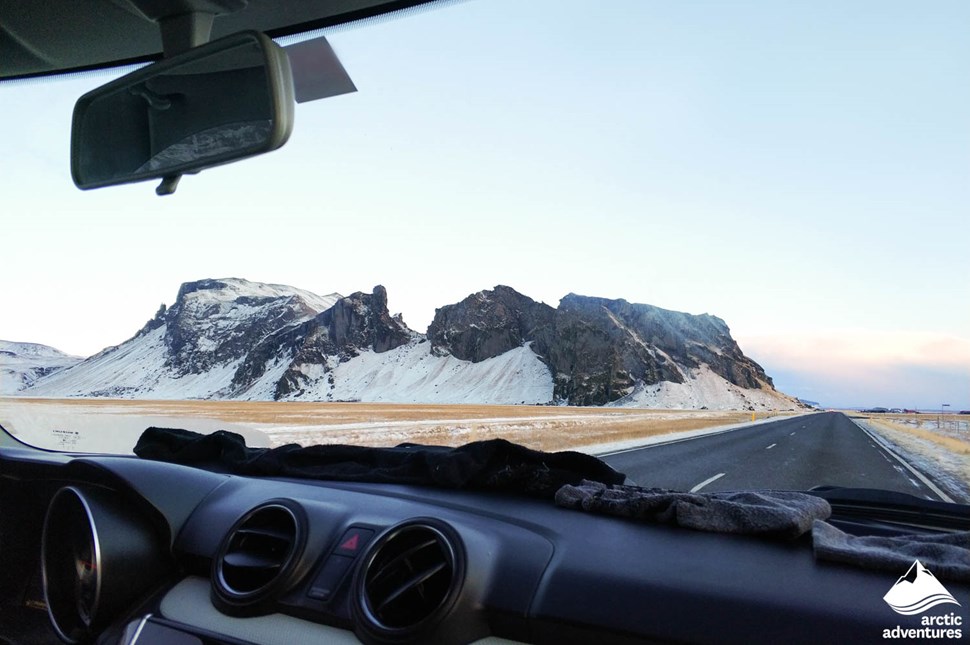 After a short hike from the parking spot, you'll get to a small waterfall and witness the beautiful Rauðfeldasgjá Gorge. Be sure to dress appropriately in waterproof clothing and sturdy shoes to hike up safely. Rauðfeldsgjá gorge hike can be quite challenging if you are not prepared for it.
Inside the Narrow Gorge
In about 15 minutes, you'll reach the heart of the canyon. It's fascinating to stand in between two tall cliffs with a light penetrating through a small slit. You'll also notice a small river, called Sleggjubeina, making its way through. Hiking up to this spot is probably the easiest. The biggest obstacle and challenge is that you have to climb a higher rock if you want to explore the rest of the canyon.
Be prepared with waterproof shoes that can be worn in wet areas and will give you a good grip in uneven and slippery areas too. Besides the tall standing canyons and the small river trickling its way through the rocks, be sure to look up and enjoy the views of gorgeous moss-covered canyons.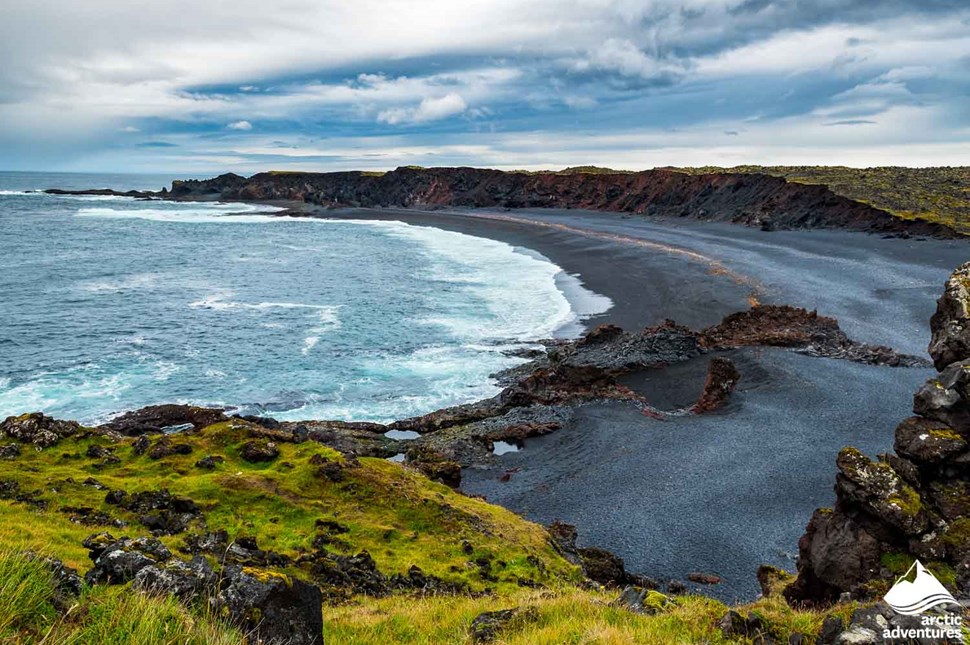 If you are in the area, don't forget to stop by some of the other beautiful landscapes along the way. Djúpalónssandur (a beach), Lóndrangar (lava formations), Sönghellir (singing cave), and Saxhóll (volcanic crater) are places that must be on your list to explore in the Snæfellsnes peninsula.