What currency does Iceland use?
The Icelandic Currency is called Króna or Íslenska Krónan and is widely recognized by its code: ISK. The name "króna" has the same origin as the other Scandinavian currencies, the Swedish krona, the Danish krone and the Norwegian krone.
The Icelandic króna is the only currency used in Iceland but you still won't see much of it as the country is very dependent on debit and credit cards and many locals never use cash. Even though these are the ones that Icelanders have:
Icelandic Coins
1  – silver

5  – silver

10 – silver

50 – gold

100 – gold
Icelandic Banknotes
The History of the Icelandic Currency
Icelanders first began to issue their own banknotes in 1885 but before that time they had used the Danish Krone. During this time period, Iceland was under the Danish Royal rule and this was a big step towards their independence. More about Icelandic History.
In 1918 Iceland received autonomy from Denmark and as a result, took up the Icelandic Króna as the country's official currency.
The first notes to be issued were the 5, 10 and 50 króna ones, which today have all been turned into coins. Landssjóður Íslands handled the publishment at the beginning but in 1904 the Bank of Iceland took over issuing the first 100 króna bill. The state, Ríkissjóður Íslands, later took over adding the 1 króna note. Yet another bank took over in 1928, Landsbanki Ísland which led to the denominations of 5 króna and above. In 1935 Landsbanki Íslands introduced 500 króna notes (which will still exist today) followed by the 25 and 1000 króna almost 20 years later.
The first Icelandic coins to appear were the 10 and 25 aurar (cents or pennies) in 1922. Three years later more followed when the 1 króna and 2 króna pieces were established. The 1 króna is still being used today. A year later came more aurar, the 1, 2 and 5 ones.
All of these coins were redesigned in 1946 removing the Royal Monogram but Iceland had earned its independence two years earlier, in 1944.
In 1967 even more, coins were introduced but this was Iceland's answer to a huge drop in the value of the króna. The 10 króna was the first one to arrive, a year later came the 50 aurar followed by the 5 króna and the 50 króna.
In 1981 the Icelandic financial market suffered hyperinflation which was settled by a complete reformation and revaluation of the Icelandic Króna. The currency was raised by a factor of 100 and new banknotes and coins followed. The currency code was at the same time changes from ISJ to ISK.
The new 500 ISK banknote was created in the Reformation which is of similar design as you see today and in the next five years the 1000 ISK and 5000 ISK were added in the mix. They were as well of the same design as you will see today. The latest banknote to be created was the 10,000 ISK in 2013.
Today Seðlabanki Íslands (Iceland's Central Bank) handles the issuing of money in Iceland but the print is done by De La Rue in England.
Who are the People on the Icelandic Currency Bills?
500 – Jón Sigurðsson
Jón Sigurðsson was the leader in the fight for Iceland's independence.
1,000 – Brynjólfur Sveinsson
A Lutheran Bishop at Skálholt, Iceland. He is recognized for his work in preserving the Norse Mythology and sagas.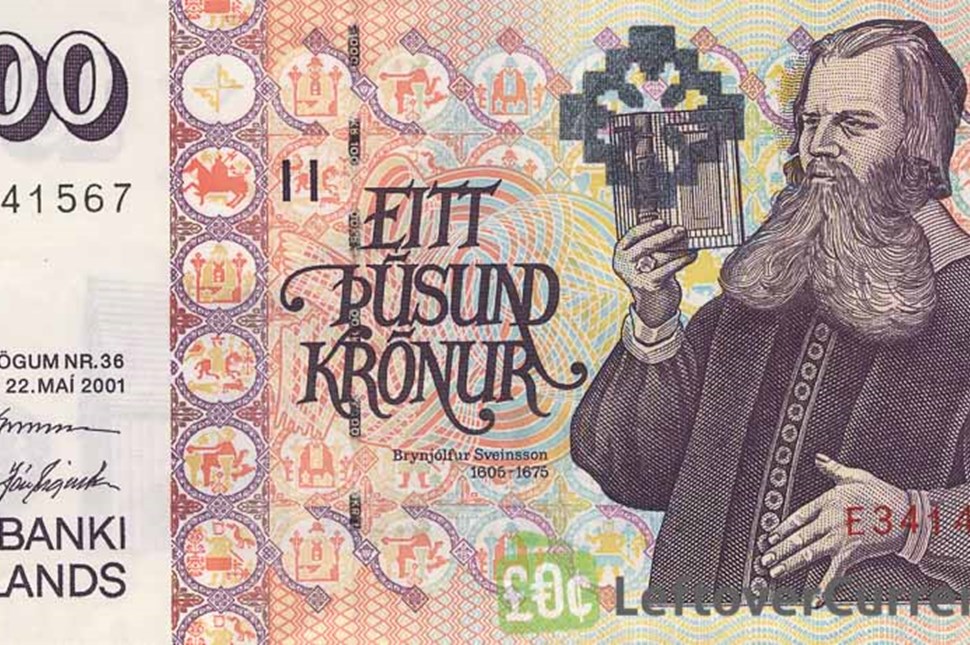 2,000 – Jóhannes Kjarval
One of Iceland's most loved painters. Kjarvalsstaðir art museum in central Reykjavík is named after him.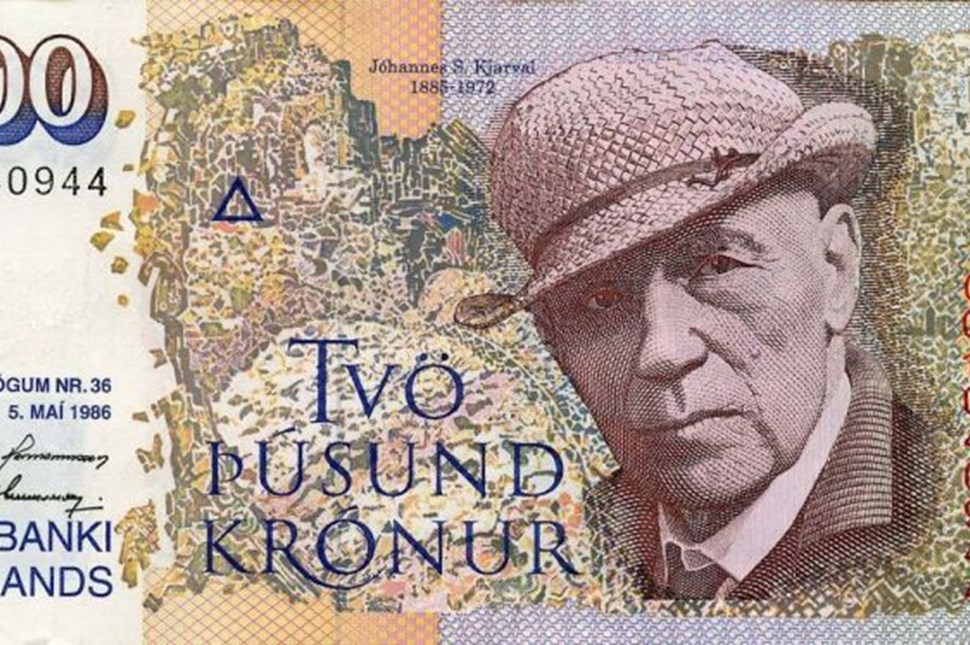 5,000 – Ragnheiður Jónsdóttir
The only banknote with a female. A talented seamstress who actively taught her skills anywhere she could. Was the wife of two bishops and daughter of the famous Reverend Jón Arason.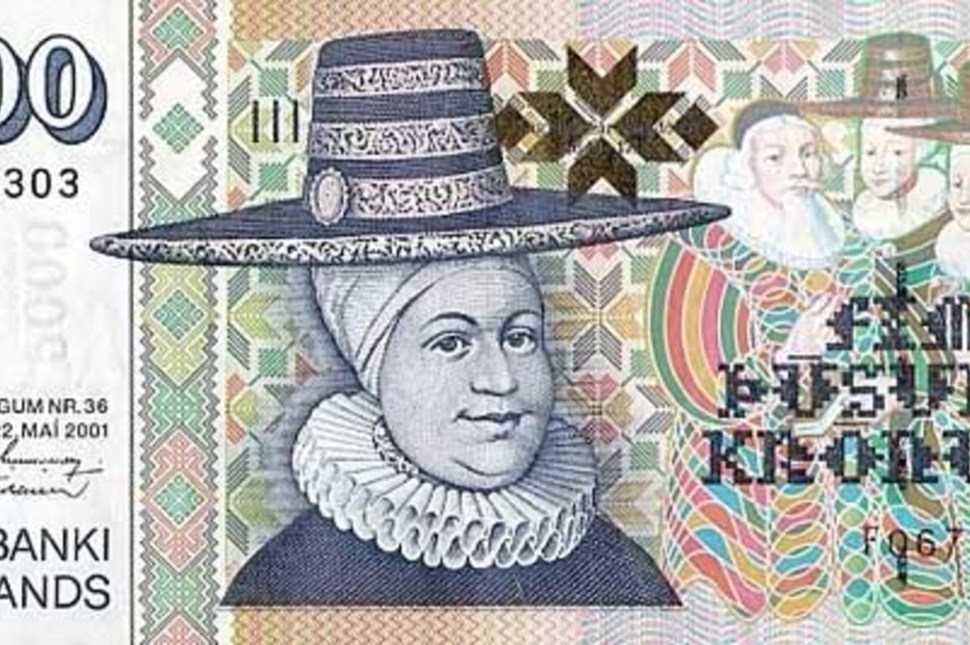 10,000 – Jónas Hallgrímsson
One of the most prominent poems in Iceland – the author of the Passion Hymns.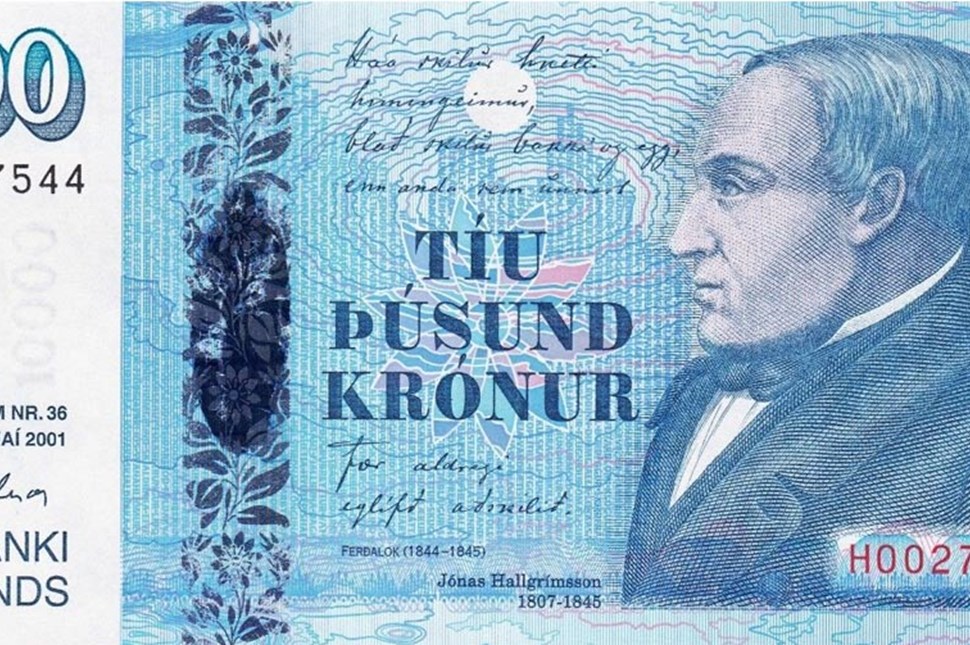 Icelandic Currency Converter | Icelandic Currency to USD, EUR...
Here to help you with the exchange rate:
Money-Saving Tips for Those Visiting Iceland
Buy Alcohol at the International Airport upon arrival. Not only will this save you money but also the time as alcohol is only sold at specific liquor stores with limited opening hours.



Shop more Bónus less 10-11. Try to go grocery shopping in the cheaper stores (Bónus, Krónan) during working hours. Shopping in stores open late (10-11, Hagkaup) will lead to you spending a lot more money.



Visit the local swimming pools. They are very affordable and fun!



Check out deals on tours. There are so many different amazing tours to take. Check out which ones are more budget-friendly to do at the moment.



Plan your trip budget before you go. It is always better to do your research before and know how much you should be spending on things, such as food, accommodation, and so on.



Airbnbs are not always the cheapest option. Be ready for some accommodation comparing. Sometimes the hotels are cheaper than an Airbnb.



Drink tap water. Iceland has one of the best drinking waters in the world. Don't waste money on bottled water.



Get the Appy Hour app. This app is available both on Google Play and Apple Store. It is where you find some seriously good drink deals.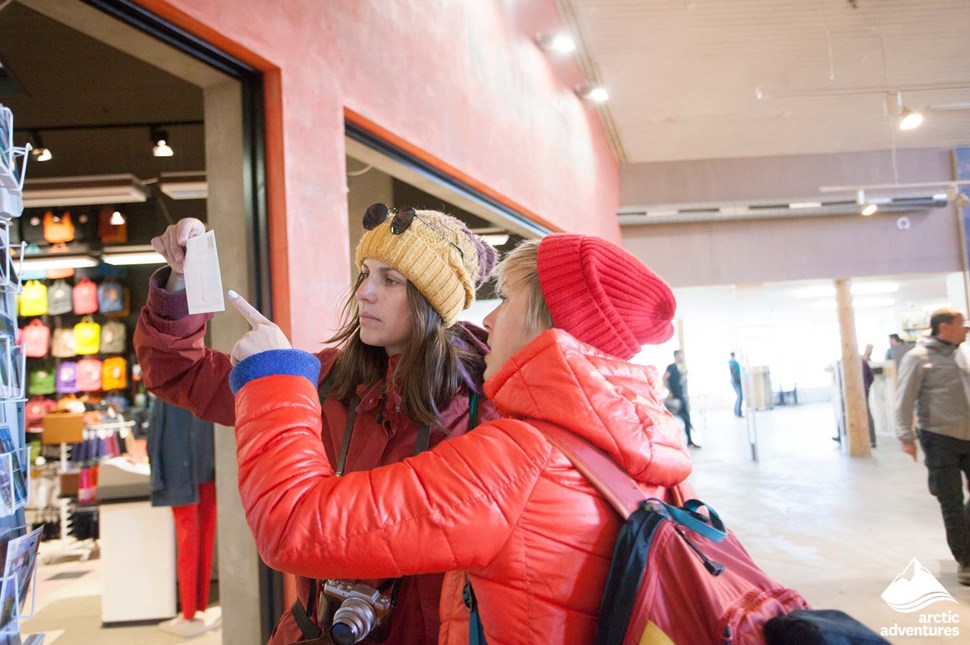 If you are traveling in Iceland you can easily get TAX free of your purchases of over 6000 ISK. This only covers purchases of things; clothing, souvenirs and things not food or drinks. Make sure to ask for the tax free receipt when shopping. Upon return, you can ask for the tax free office and any member of staff will assist.
VAT in Iceland is currently about 25% and 7% on special goods.
ICELAND CURRENCY - FAQ
How much is $1 US in Iceland?
Iceland currency to USD:
1 USD = 127.21 ISK
5 USD = 636.05 ISK
10 USD = 1272.10 ISK
50 USD = 6360.50 ISK
100 USD = 12 721 ISK
What is the best currency to use in Iceland?
The best currency to use in Iceland is ISK money. What is ISK currency? ISK is a shortcode for Iceland Krone (pronounced "krona"), which is the official currency in Iceland.
Do I need cash in Iceland?
Using cash is rare in Iceland, so you should be able to pay with your debit or credit card almost everywhere. Although we recommend carrying some cash for tips or to pay at campgrounds and small services.
Is Iceland expensive?
Iceland is considered to be the 3rd most expensive country in the world, comparing the cost of living to other countries. Here is a more detailed guide to prices in Iceland.