Bjork is unquestionably the most famous Icelander ever to exist but how much do you know about her? How did her career begin and how has it shaped? Let's get to know the famous singer Björk!
The singer, artist, DJ, record producer, songwriter and composer Bjork is very likely the most famous Icelandic person ever. She was born in Reykjavik on the 21st of November in 1965 to parents Guðmundur Gunnarsson and Hildur Rúna Hauksdóttir and began her music career at only 11 years old which the release of an album!
She later joined bands the most recognized being Sugarcubes but in 1993 she began her solo career. Björk has been known for her unique style in music, attire and music videos right from the beginning and had used her fame to be a spokesperson for education and the perseverance of nature. Björk has had 31 singles reach the top 40 on pop charts around the world, with 22 top 40 hits in the UK.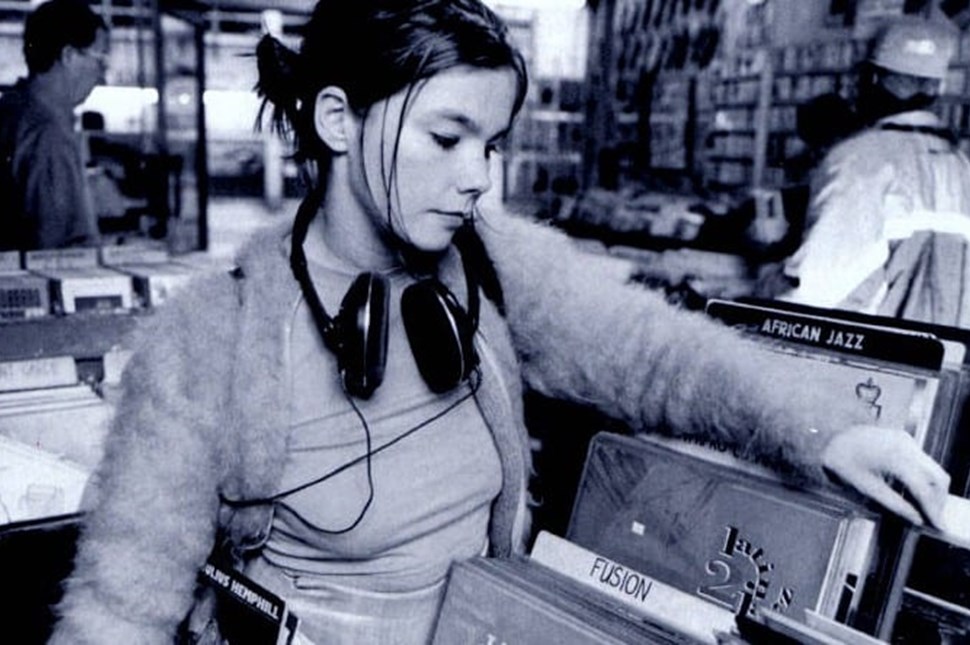 In 2015 Björk was reported to have sold somewhere between 20 and 40 million records worldwide. She was included on Time's list of the 100 Most Influential People in the World in the year 2015 and has won five BRIT Awards, and has been nominated for 15 Grammy Awards.
Many know Björk for her numerous songs, albums and appearances but some for her Swan Dress, quirky masks and headpieces but her song It's Oh So Quiet is also recognized worldwide.
Is Bjork her real name? What does it mean?
Bjork's full name is actually Björk Guðmunsdóttir which means Bjork the daughter of Guðmundur. Like almost every single name in Iceland, her name has a meaning. Björk is a birch tree. Guðmundur means a gift of the protection of God.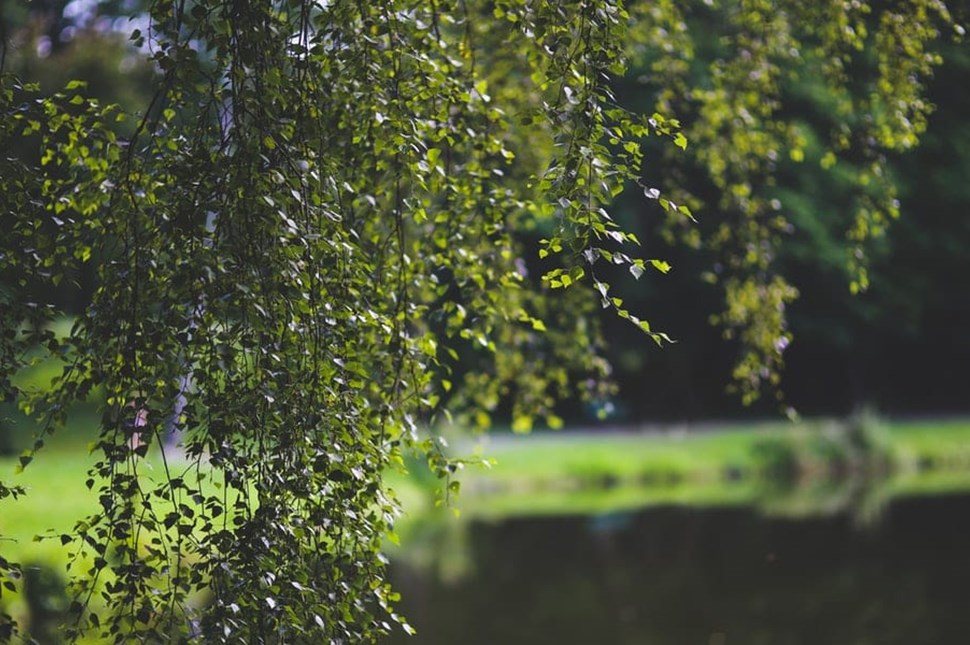 Bjork's Quotes
"I don't expect people to get me. That would be quite arrogant. I think there are a lot of people out there in the world that nobody gets."
"Nature is our Chapel"
"With a small town mentality, you make a decision very early on as to whether you are going to do everything by the book or just go your own way and not care."
"I am not into normcore sexuality"
"I love hiking in Iceland most, there are lots of brilliant paths."
"There's no map to human behavior."
"I get obsessed by little nerdy things in my corner that no one else is interested in"
"It's incredible how nature sets females up to take care of people, and yet it is tricky for them to take care of themselves."
"Usually when you see females in movies, they feel like they have these metallic structures around them, they are caged in by male energy."
"People are always asking me about Eskimos, but there are no Eskimos in Iceland."
"The English eat all sorts of birds – pigeons, ducks, sparrows – but if you tell them you eat puffin, you might as well come from Mars."
"It's funny how the hippies and the punks tried to get rid of the conservatives, but they always seem to get the upper hand in the end."
"I always wanted to be a farmer. There is a tradition of that in my family."
"I sometimes fall into the trap of doing what I think I should be doing rather than what I want to be doing"
"Singing is like a celebration of oxygen."
Björk's early years
Björk started attending a music school at an early age but after her cover of the song "I love to love" appeared on Icelandic radio there was no turning back. The release led to a record deal and the release of her own album which with the help of her stepfather Sævar came out in 1977. The album was simply named Björk and Björk's mother designed the cover.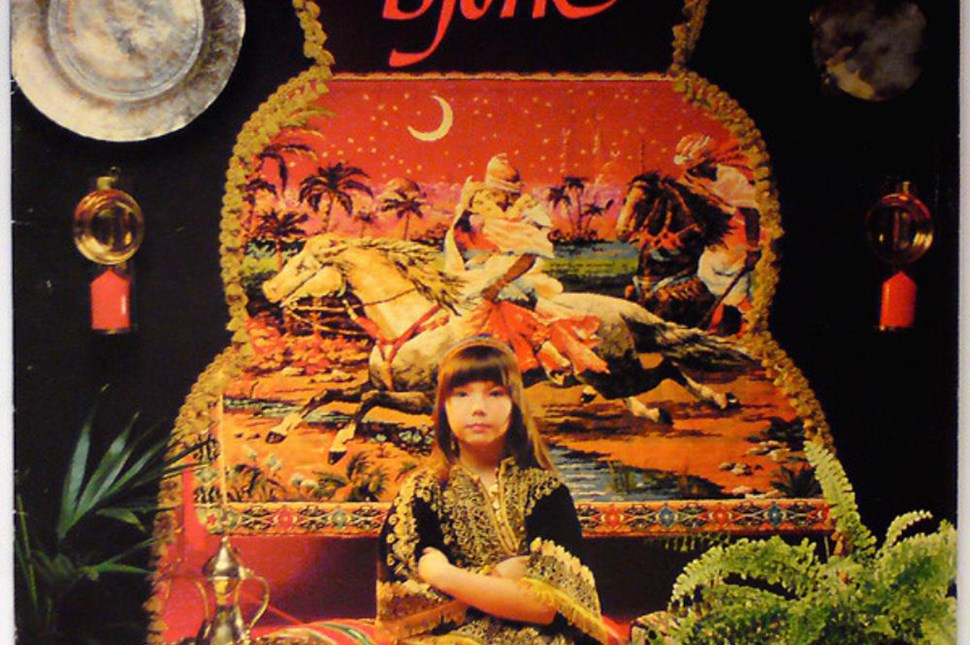 One of Björk's first band was Exodus which formed in 1979 when she was only 14 years old. She left that band a year later along with the drummer Oddur Sigurbjörnsson and started the band Jam-80. The band was originally only supposed to play one gig but ended up performing together for some time eventually even recording a cassette with a few cover songs. The band had played a mixture of pop and punk but now wanted to get more serious with the punk.
The serious punk band turned out to be Tappi Tíkarrass, founded in 1981 and performed until 1983. The name Tappi Tíkarrass roughly translates Cork Bitch's Ass and was given to the band after one of the member's father said their their music fitted like it.
The band ended up playing all around Iceland including well-respected venues such as the historic Hotel Borg and the nightclub Tónabær. A famous photo was taken of Björk at one of their performances in 1982 where she is seen tilting her head and closing her eyes in a child-like yellow dress. This photo can be bought as a poster in many places downtown Reykjavík. The last performance of Tappi Tíkarrass took place in the year 1987 when the band reunited to play one last time at a nightclub called Safari.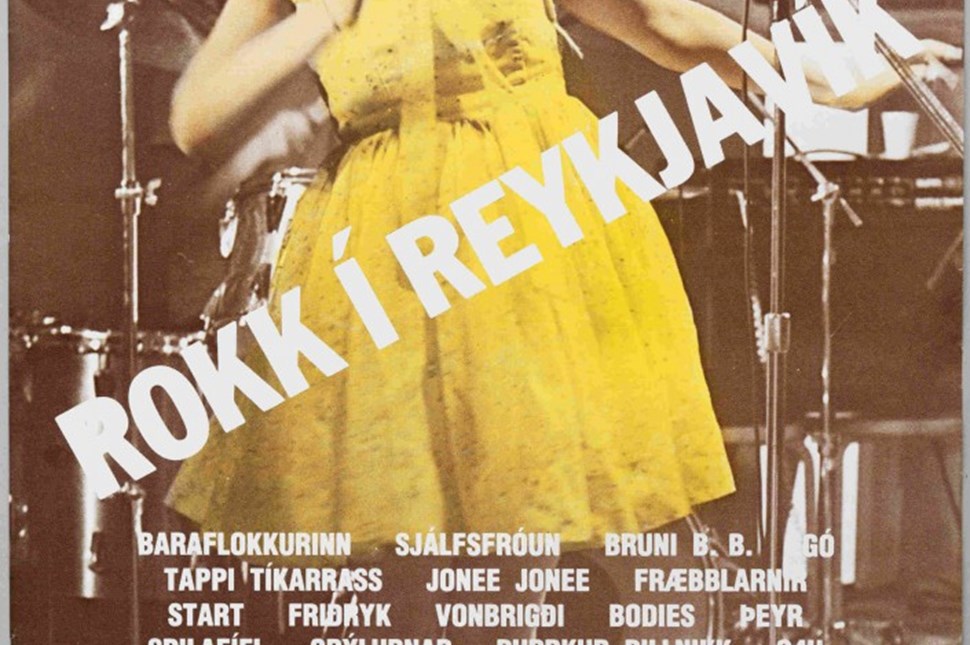 Björk's next band was Purrkur Pillnikk, another punk rock band which formed late in the punk era in Iceland. The band was very active in their 18 months playing together and even toured to Britain.
Three of its members, Bragi, Einar Örn and Friðrik later started the Smekkleysa publishing store you can still find in Reykjavík today (a must visit for any music enthusiast out there).
The next step was the band Kukl an avant-garde supergroup formed to perform in the final episode of a radio show called Áfangar, broadcasted in Iceland. Ásmundur Jónsson from Gramm records basically assembled a group from bands across Iceland to do the show. After spending time together writing and rehearsing the group decided to make it official and the band Kukl was formed.
The band ended up releasing two studio albums on the independent British Record Label Crass and one live one from the concert in Paris.
Björk, Einar Örn Benediktsson, Einar Melax and Sigtryggur Baldursson who had been in Kulk eventually formed the famous Sugarcubes in the year 1986 along with the bassist Bragi Ólafsson, Þór Eldon guitarist and guitarist Friðrik Erlingsson. Einar Melax was later replaced by Margrét Örnólfsdóttir and Friðrik Erlingsson with Bragi Jónsson.
The same day as the band was formed Björk gave birth to her first child, Sindri Eldon whom she had with then-boyfriend Þór Eldon.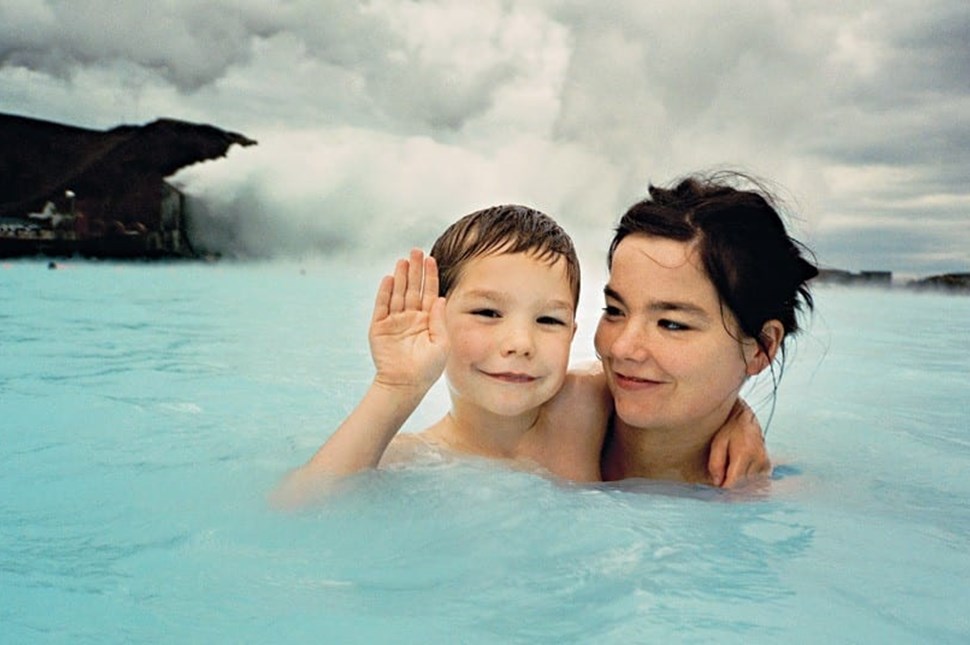 Björk and the Sugarcubes
The Sugarcubes or Sykurmolarnir as they are called in Iceland was an Icelandic alternative rock band which wrote and performed together from 1986 to 1992, and a reunion in 2006. Björk was the band's vocalist and played the keyboard but the other members were Einar Örn – vocals and trumpet, Þór Eldon – guitar, Bragi – bass, Margét "Magga" – keyboards and Sigtryggur – drums.  
The debut studio album was Life's Too Good which was released in 1988 after the band had signed record deals in both the UK and US. The album sparked an unexpected success and was the first Icelandic album ever to achieve such attention internationally. The album contained the band's signature hit "Birthday" which became famous after being played on the BBC Radio by DJ John Peel. The song was later voted as number one on the '87 Festive Fifty and number 23 on the All-Time Chart!
Their music was a fresh breeze into the scene and was often described as a mix of The B-52 and the Talking Heads, an avant-pop with a psychedelic post-punk character.
In 1988 the band toured the United States and by September the band was playing the Ritz in New York, a concert which had stars like Iggy Pop and David Bowie in the crowds. That month they released their follow-up album Here Today, Tomorrow Next Week! Which wasn't as well received as the first one but still their star had risen and only a month later the band appeared on Saturday Night Live.
The band's third album came out in February 1990 and was called Sticking Around For Joy. This album received a more solid review than their second one and spawned the band's first big hit single which was "Hit".
The Sugarcubes were back on track and even opened for the famous U2 during their US Zoo TV Tour in 1992, playing in frot of 700,000 people!
As a follow up a remix album was released in October the same year which entailed a re-release of their first hit single "Birthday". Another song on the album "Leash Called Love" reached number one on the Billboard's Hot Dance Club Songs in 1992.
Even with all this suggests the band decided to call it quits in December 1992. That was until their reunion in 2006, a get together to celebrate the 20 year anniversary of their debut single Birthday. They all still remain friends and are involved in the record house Smekkleysa.
Björk Goes Solo | Björk as a Solo Artist
In 1992 Björk decided to move to London to pursue her solo career, this decision proved fruitful and led to the release of her first solo hit "Human Behaviour" a partnership with the famous producer Nellee Hooper who had worked with Massive Attack among others. The song wasn't widely played on radios but gained a lot of attention for its music video, which gained strong airtime on MTV. The video was a directed by Michel Gondry who was to become an active collaborator with Bjork.
Following the single was the release of an album "Debut" which was named the album of the year by NME and eventually went platinum in the US. This officially marked Björk's transition from being in bands to a successful solo artist and would lead to bigger things.
Only a year later she won the Best International Female and the Best International Newcomer at the Brit Awards and now she was truly the it-girl. Her success leads to collaborations with even more artists on one-off tracks, as an example on "Play Dead" with David Arnold and co-writing the song "Bedtime Story" for Madonna.
Björk's next album was "Post", released in June 1995. The album was produced in conjunction with Nellee Hooper, Tricky, Graham Massey and Howie B and like with the first album she kept trying out new and different sounds. Bjork was really keen on working towards creating dance and techno music and her songs at this time also had a sense of hop/electronica which can be found in songs like "Possibly Maybe" and "Enjoy". These influences truly came to life in the song "Army of Me". The album was displayed in numerous lists including the Spin's Top 90 Albums of the '90s list and the 100 Greatest Albums, from 1985–2005 list. In the year 2003, the album was even ranked number 373 on the Rolling Stone's list of the 500 greatest albums of all time. Post, went platinum in the US but still, it was Björk's unusual and creative videos that gained the most attention.
"I'd done three solo albums in a row, and that's quite narcissistic." – Björk
The next album Björk release was "Homogenic" in 1997, recorded in Spain. This album had been regarded as one of her most experimental and extroverted work and marked a bit swift from her first two solo albums. Her connection to her home country, Iceland, is very evident on the album which received positive feedback and went Gold in the US in 2001. With this album game many of Björk's most famous music videos one of which was released on DVD which was groundbreaking in the field and led the way to for many future artists.
In the year 1999, Björk took on the part of a writer and producer for the musical score in the film "Dancer in the Dark". The director Lars Von Trier eventually even convinced Björk to play the leading role herself but the story is of an immigrant named Selma who is struggling to pay for an operation to prevent her son from going blind. The filming began in 1999 and debuted in 2000 in Cannes. The film received the Palme d'Or and Björk the Best Actress Award but it has been reported that the role took its toll and that Björk even vowed never to act again.
The soundtrack from the film was released with the title Selmasongs and on it was a duet with Thom Yorke from Radiohead. The song "I've Seen It All" was nominated for an Academy Award for the Best Original Song and was even performed at the Oscars in 2001. This is when Björk showed up wearing her iconic Swan Dress.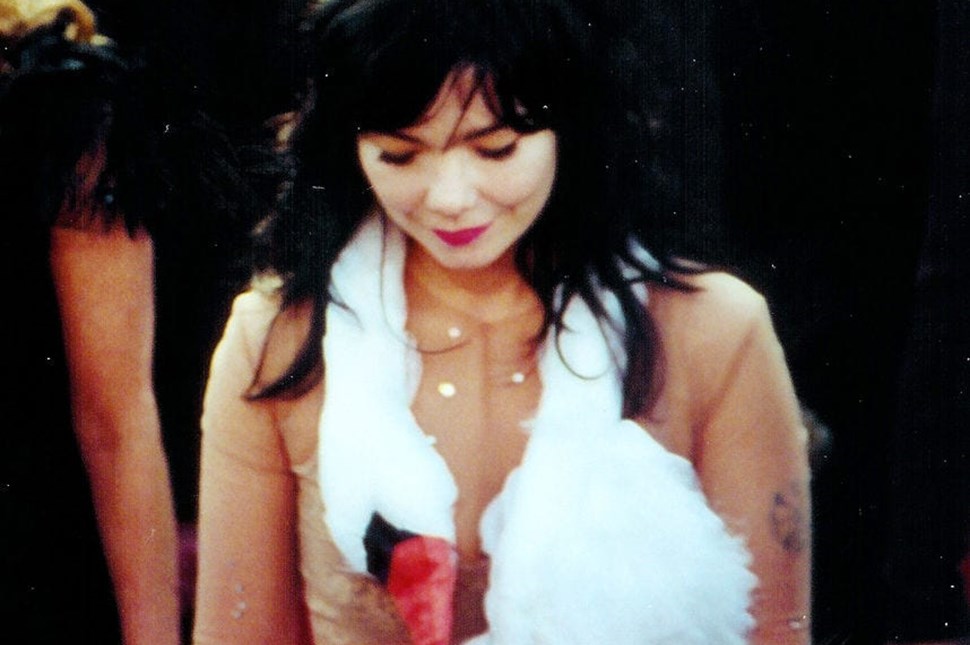 Björk's next album cam in 2001, "Vespertine" and featured a chamber orchestra, choirs, hushed vocals, micro beats which had been produced by household sound and even personal and more vulnerable themes. The album brought new collaborations and even a coffee table book displaying prose and photographs. Following Vespertine was the Vespertine World Tour where Björk was accompanied by Matmos, Parkins and an Inuit choir, whom she had held auditions for on a trip to Greenland prior to the tour. The theatres chose only had the best acoustics possible. The album had sold two million copies by the end of 2001.  
The videos Björk created for the songs from this album created quite the buzz, especially the video for "Pagan Poetry" which featured Björk exposing nipples and simulating fellatio. The clip ended up being banned from MTV but in 2002, it was aired anyway, unedited, as part of a late night special on MTV2 titled, "Most Controversial Music Videos".
FUN FACT: Björk was invited to record the "Gollum's Song" for the legendary film The Lord of the Rings: The Two Towers but had to decline as she was now expecting her second child. The song was still recorded by an Icelander, Emiliana Torrini.
In 2002 Björk gave birth to the daughter Isadora Bjarkardóttir Barney and during this time released a CD Box called Family Tree and a Greatest Hits album which spanned her 10-year solo career chosen by her fans. A DVD edition with her famed videos was also released and a new one which featured a very pregnant Björk. She later released a Live Set Box as well.
The next album to be released was "Medúlla" in 2004 and again aimed for a new sound. This she achieved with the help of the vocal skills of throat singer Tanya Tagaq, hip hop beatboxer Rahzel, Japanese beatboxer Dokaka, avant-rocker Mike Patton, Soft Machine drummer/singer Robert Wyatt, and several choirs. The album became her highest charting album at that time reaching number 14 in the US.
In August 2004 Björk performed at the opening ceremony of the 2004 Summer Olympics in Athens singing the song "Oceania". The song was written especially for the occasion and the dress she wore slowly unwrapped during the performance revealing a 10,000 sq ft map of the world!  
In 2005 Björk received another BRIT Awards nomination this time for the Best International Female Solo Artist and was later that year awarded the Inspiration Award at the Annual Q Magazine Awards, an award which she accepting from Robert Wyatt, with whom she had collaborated with on the album Medúlla.
In May 2007 Björk's sixth studio album was released, called Volta. The first single to be released from the album was "Earth Intruders" which became her second-ever Billboard Hot 100 single and the album was her first to ever qualify to the top 10 albums in the US. The album also reached number one on the French charts and number seven in the UK. Other singles from the album included "Innocence", "Declare Independence" and "Wanderlust" and of course with its videos.
The 18th-month Volta Tour was spread wide and far across the planet and entailed visits to South America, Australia and New Zealand. During the next year, Björk spent a lot of time, effort and money on raising awareness for the perseverance of nature and marine life. Collaborating on projects and using her platform to get people involved.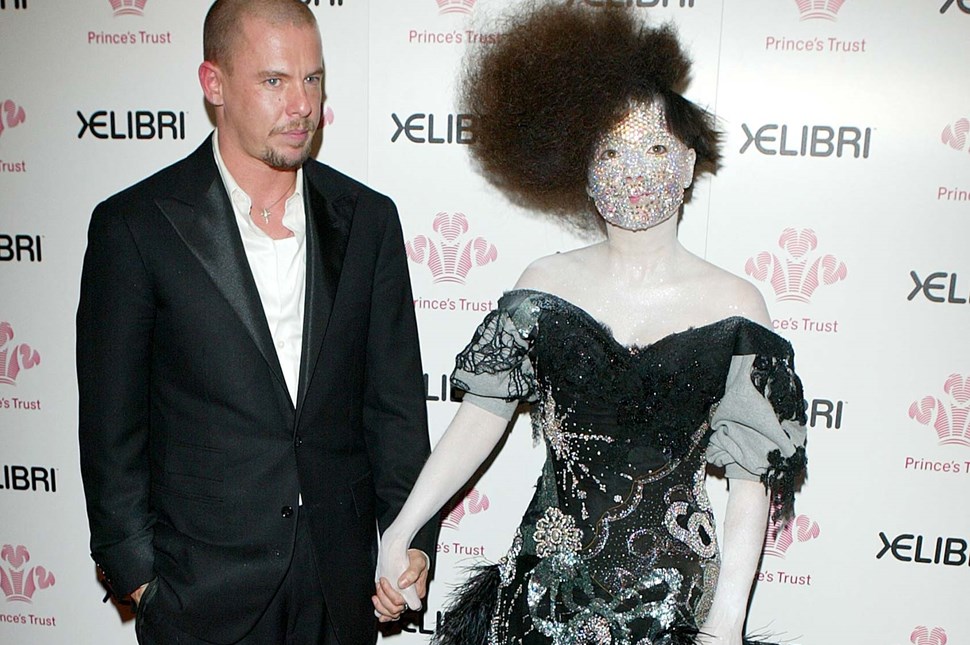 On the 20th of September 2010, Björk performed her version of "Gloomy Sunday" at the memorial of the famous designer Alexander McQueen's memorial in London. On the 7th of December the same year Björk released a song as a tribute to McQueen with whom Björk had collaborated many times.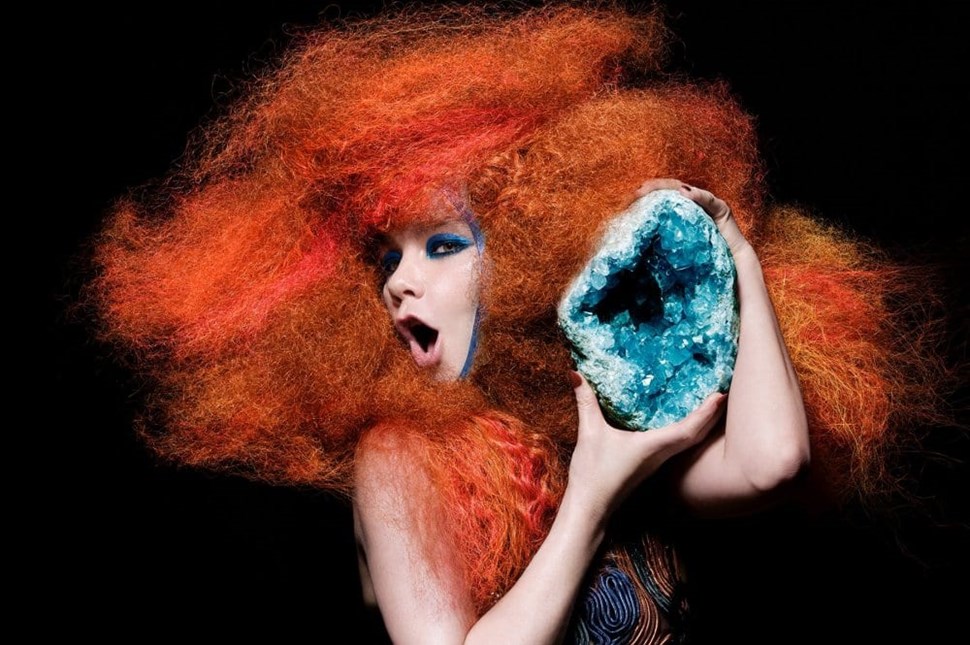 The next album came in 2011 and was called "Biophilia" it combined music with technological innovation and themes of science and nature. The tour that followed lasted for two years with educational collaboration with kids including apps, one for each song. Biophilia was the first ever album to be released as a series of interactive apps. What also followed the album was an educational program, workshops designed for children from 10-12 to explore music and science.
The Reykjavik City Board of Education brought the program to all schools in the city over the next three years.
In 2013, Björk appeared in a Channel 4 documentary called When Björk Met Attenborough. In the documentary Björk and Sir David Attenborough discussed the human relationship with music, focusing on the album Biophilia.
In the 18th of January 2015, two months before the scheduled time of release Björk's ninth album, "Vulnicura" was leaked online and in efforts to salvage the loss and allow fans to hear the album in actual quality it was made available worldwide only two days late via iTunes. On the album, Björk is going through her breakup with ex Matthew Barney and the lyrics are unusually raw and emotional even for Björk.
"I love being a very personal singer-songwriter, but I also like being a scientist or explorer" – Björk
She began her world tour in March 2015 which ended in August the same year. During this time New York's MoMA – Museums of Modern Art hosted a retrospective exhibition where Björk's music videos were on display in the lobby, smaller showrooms and cinema rooms and played throughout the day.
At the songlines Walking Exhibit Björk's notebooks, costumes and props throughout her career were places for people to look at and a book entitled Björk: Archives, documenting the content of the exhibition, was published in March the same year.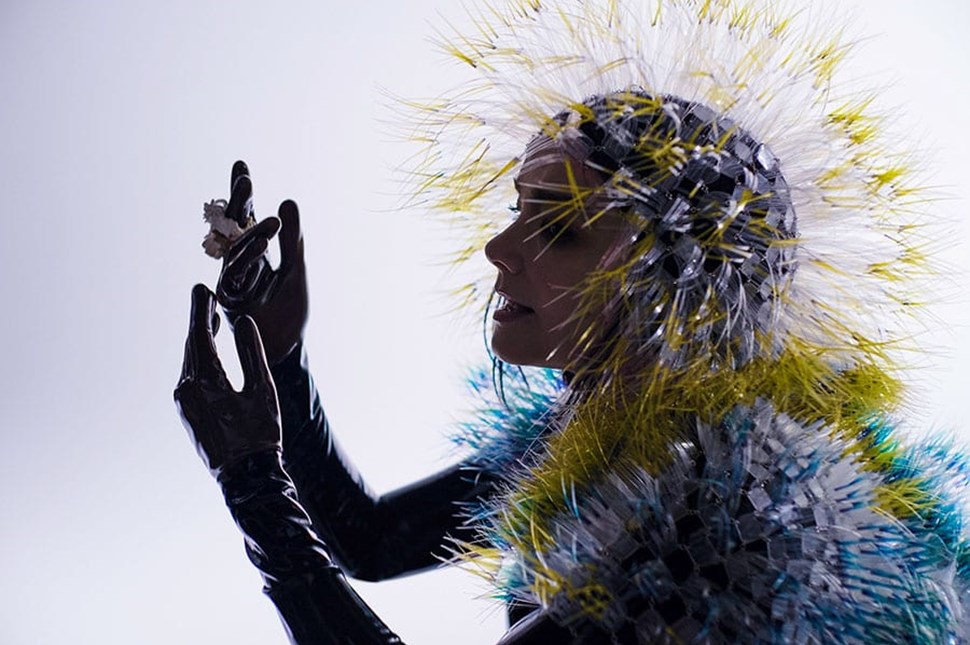 In October 2015 a purely acoustic version of the album Vulnicura was announced to be released which was even to feature sounds from a keyboard designed by Leonardo da Vinci! The Live version which came out a short while later sold out in five days. Later that year Björk was nominated for a Grammy for the Best Alternative Music Album.
In 2016 Björk launched Björk Digital which was a virtual reality exhibition showcasing all the VR videos created before Vulnicura, even releasing never before seen material (Notget). Björk Digital has traveled the world with stops in London, Montreal, Houston, Los Angeles and Barcelona.
In November 2017 "Utopia" was released. Björk had said that this is the album about the feeling of being love, her "Tinder Album". The first single to be released from the album was "The Gate" which game with a music video directed by Andrew Thomas Hung. On the 7th of December 2018, her album Utopia was nominated in the category; Best Alternative Music Album at the 61st Annual Grammy Awards, this was her fifteenth nomination at the Grammys.