Travel the country from the west to the east, discover raw rural landscapes of Iceland with lava deserts and leftover moraine, hike on a glacier, and marvel at the biggest hot spring in Europe on this 4-day unforgettable adventure.

INSTANT BOOKING CONFIRMATION
Want to do this trip for free? Tag us @arcticadventures on your social media stories and photos during your trip and enter a chance to win a full refund. The winner will be picked once a month!
---
During the first half of this exuberant trip, you'll indulge in the biggest hot spring in Europe, challenge your strength against the Vikings of old, and explore captivating Snæfellsnes peninsula. On the second part of the trip, we'll discover the very south of Iceland. There, waterfalls Skogafoss and Seljalandsfoss roar with unimaginable power, remnants of trolls at the iconic black sand beach of Reynisfjara hide behind basalt sea stacks, and the world-famous luminescent icebergs in Jökulsárlón Glacier Lagoon cast an otherworldly scene.
Suitable for most people in fair condition.
Price from

109.990 93.492 ISK
Tour highlights

Small Group Experience
Natural Ice Cave
Jökulsárlón Glacier Lagoon
Reynisfjara black sand beach
Hraunfossar Waterfall
Barnafoss Waterfall
Mt. Kirkjufell
Snæfellsnes Peninsula
Northern Lights
Vatnshellir Lava Cave (EXTRA)
Krauma Geothermal Baths (optional)
Included

Pick-up & drop off from Reykjavík
Guided Minibus Tour
English Speaking Tour Guide
Accommodation with Private Bathroom - 3 Nights
Breakfast Each Morning at Your Hotel
Free WiFi on Board Your Bus
West Coast of Iceland
Our 4-day trip will begin in Reykjavik, where we'll pick you up from your hotel or at a nearby pickup point. Then, we'll head towards the West, where enchanting landscapes of rural Iceland will take your breath away. Have your camera ready at all times as exquisite and unique scenery might sneak up on you at any time. Our first stop of the day will be at a small town called Borgarfjörður, where hot spring Deildartunguhver sprays groundwater at everyone who comes close. Then, we'll drop by the waterfalls Hraunfossar and Barnafoss, and you'll learn the stories behind their names. Both waterfalls are attractive and whimsical in their own way. We'll cap the day off by seeking out the supernatural Northern Lights phenomenon in the dark sky.
On the second day of our trip, we'll continue to explore the west of Iceland, in radiant Snaefellsnes Peninsula, and we'll start by traversing the ravishing Djúpalónssandur beach. Once home to a thriving fishing village, the cape is now known for its gorgeous black sand and a few ruins from the mid-20th century. Try to spy the antique British trawler Epine that lies lifeless on the shore or the few colossal lifting stones that were once used to test the strength of daring locals. After we've explored most of what the Snaefellsnes Peninsula has to offer, we'll head back to Reykjavik for the night.
South Coast of Iceland
The third day of the trip begins with us paying a visit to the Seljalandsfoss and Skogafoss waterfalls. We'll explore these wonders of nature from the inside, where remarkable photo opportunities of the waterfalls and surrounding areas await. Remember to bring waterproof clothing for this adventure. Next, we'll head to Reynisfjara, a world-famous black sand beach with majestic basalt column formations just off the shore, the Reynisdrangar peaks, which, according to the legend were once trolls, petrified one fateful morning when the sunlight touched their skin. We'll finish the day off with a Northern Lights hunt!
East Coast of Iceland
Ready for some adrenaline? Our fourth and final day will begin with an enthralling hike in a Jokulsarlon Glacier Lagoon. Before the hike, you'll be provided with the necessary equipment and safety guidelines, to make sure the hike is a delightful experience all around. To make this hike even more sensational, our tour guide will tell you about the lagoon, when and how it was formed, point out the most astonishing icebergs. From here, we'll have a short walk toward the Diamond Beach. This beach is covered in icebergs, some massive and others minuscule, and the chiaroscuro of crystal on black creates a sort of an apocalyptic scene. Plenty of photo opportunities are to be had here!
Please note
If you do not choose the single supplement you will be paired in a twin room with another participant of the same gender.
Day 1: West Iceland
Pick up will be at 9 am from the Reykjavík meeting point you have chosen. Please note that even though the pickup procedure up can take up to 30 minutes, you do have to be ready and waiting at 9 am.
Be prepared to embark upon a tour that will leave you inspired long after you've left Iceland. We'll first head towards a town called Borgarfjörður, home to Europe's biggest hot spring, Deildartunguhver. The hot spring pumps out around 33 ounces (180 liters) of hot water per second. The temperature of the hot spring is about 100°C and it is used to provide heating and hot water to the neighboring areas. 
You will have the option of visiting the Krauma geothermal baths on this day. For those that choose not to visit Krauma, we will go and visit a nearby horse farm and pet some Icelandic horses!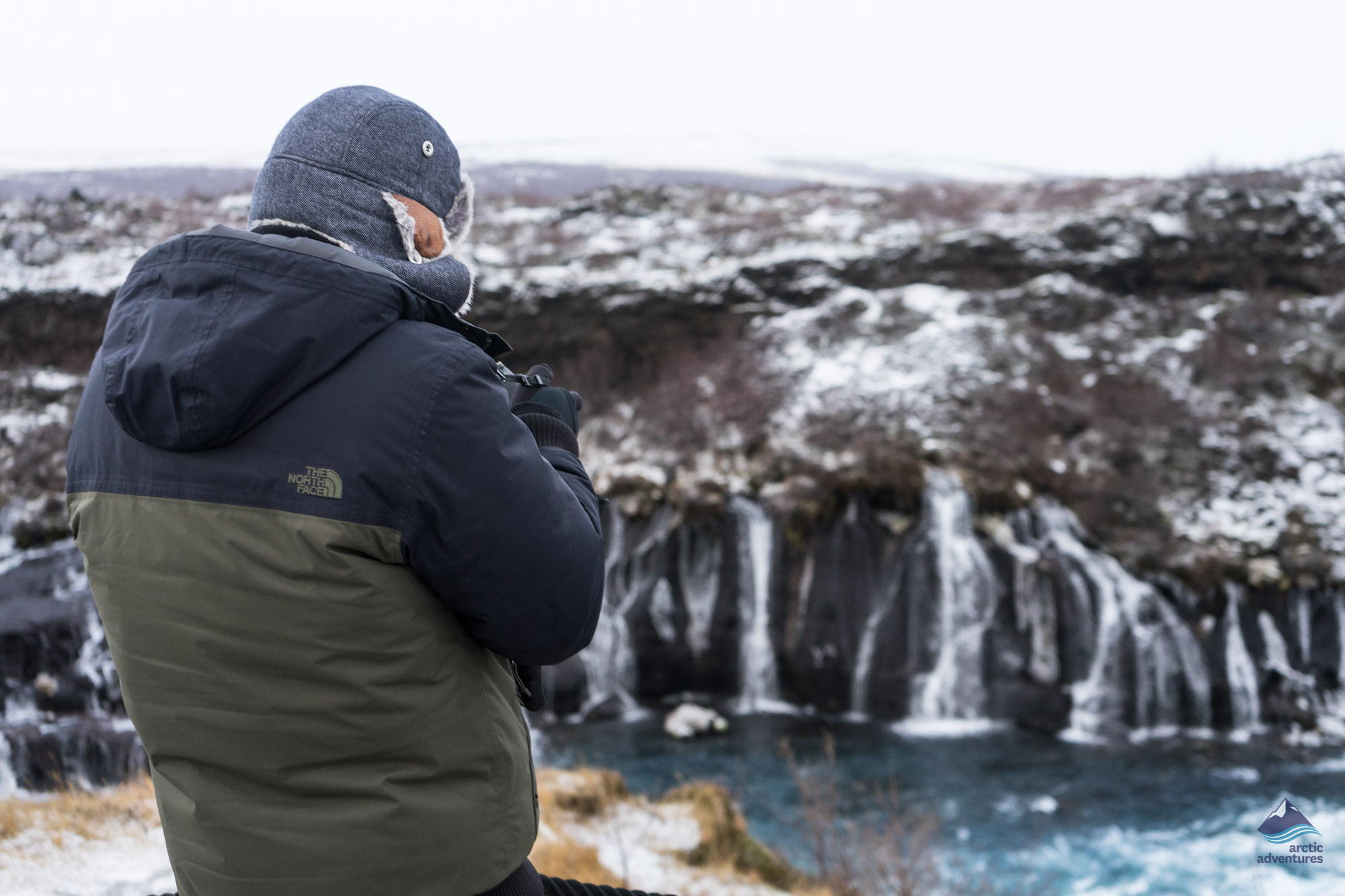 Afterward, we'll be on our way to Reykholt, a small, yet culturally important town in Iceland where famed medieval poet and politician Snorri Sturluson lived. There's also a hot spring pool where he's said to have bathed. Close to Reykholt, you'll visit two waterfalls unlike any other in the world: Hraunfossar and Barnafoss. Afterward, if the forecast is favorable, we'll try to catch a glimpse of the Northern Lights. As the day draws to an end, we'll head to the Snæfellsnes Peninsula, where the next day's adventures await.
The accommodation for the night will be in Hotel Borgarnes.
Day Highlights

Deildartunguhver hot spring
Reykholt
Hraunfossar and Barnafoss Waterfalls
Snæfellsnes Peninsula
Northern Lights Hunt (in the right conditions)
Included

Pick up from Reykjavik
Guided minibus tour to all highlights
One night at a hotel
Accommodation
Hotel Borgarnes
or Similar
Day 2: Snæfellsnes peninsula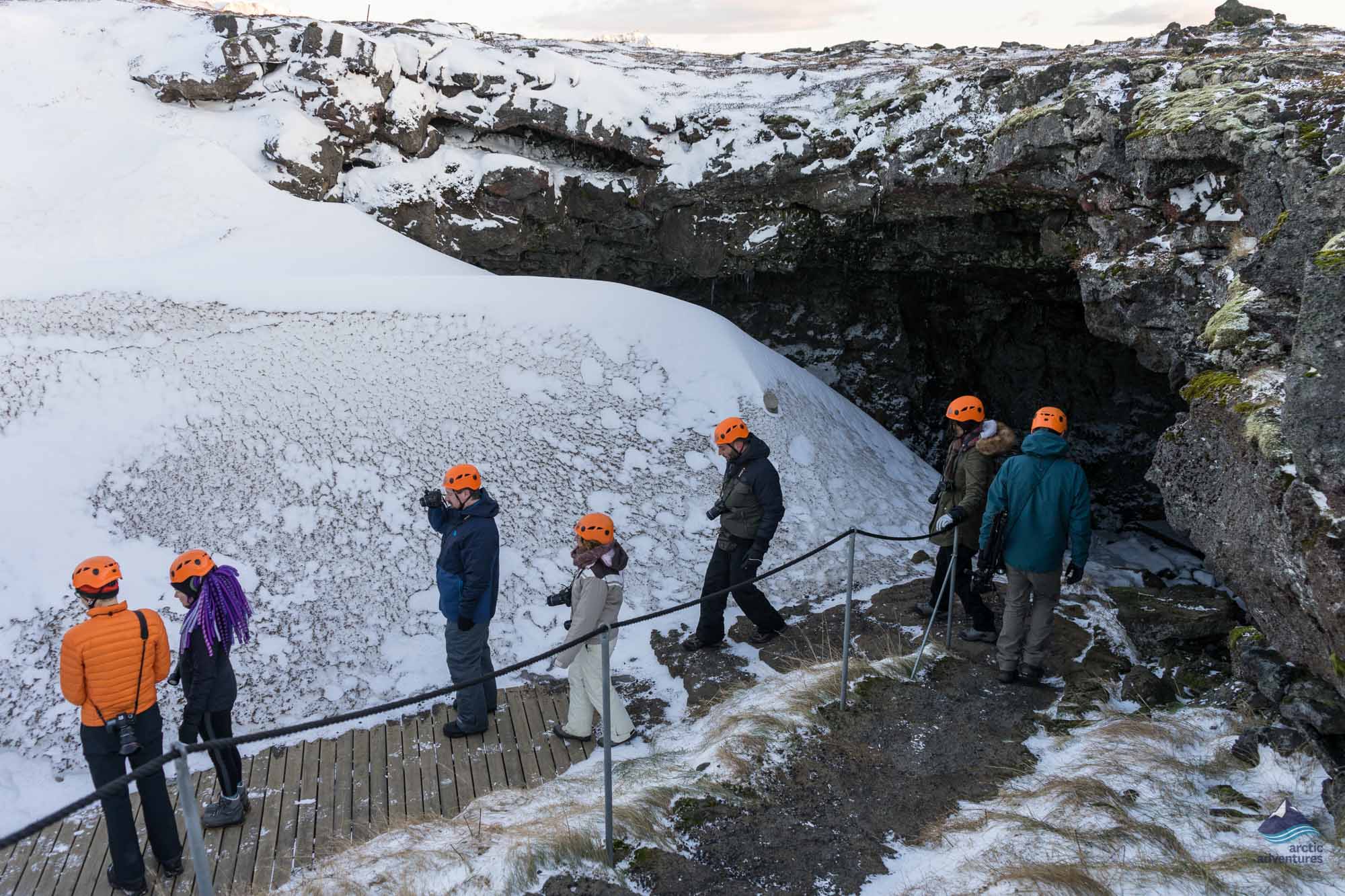 Once awake and spoiled with a generous breakfast, we'll head towards Djúpalónssandur Beach. On the way there, you'll be able to soak in the beautiful alpine and coastal scenery of western Snæfellsnes. Djúpalónssandur used to be a flourishing fishing village with around 60 fishing boats. You might notice a handful of huge stones on the shoreline. Back in the day, fishermen would challenge each other to lift the stones in order to prove their strength. Here we'll enjoy a short hike along the coast, as the shimmering silver-tipped Atlantic waves roll over the glossy black pebbles of this beach. An old British trawler, shipwrecked in 1948 is still visible from the shore.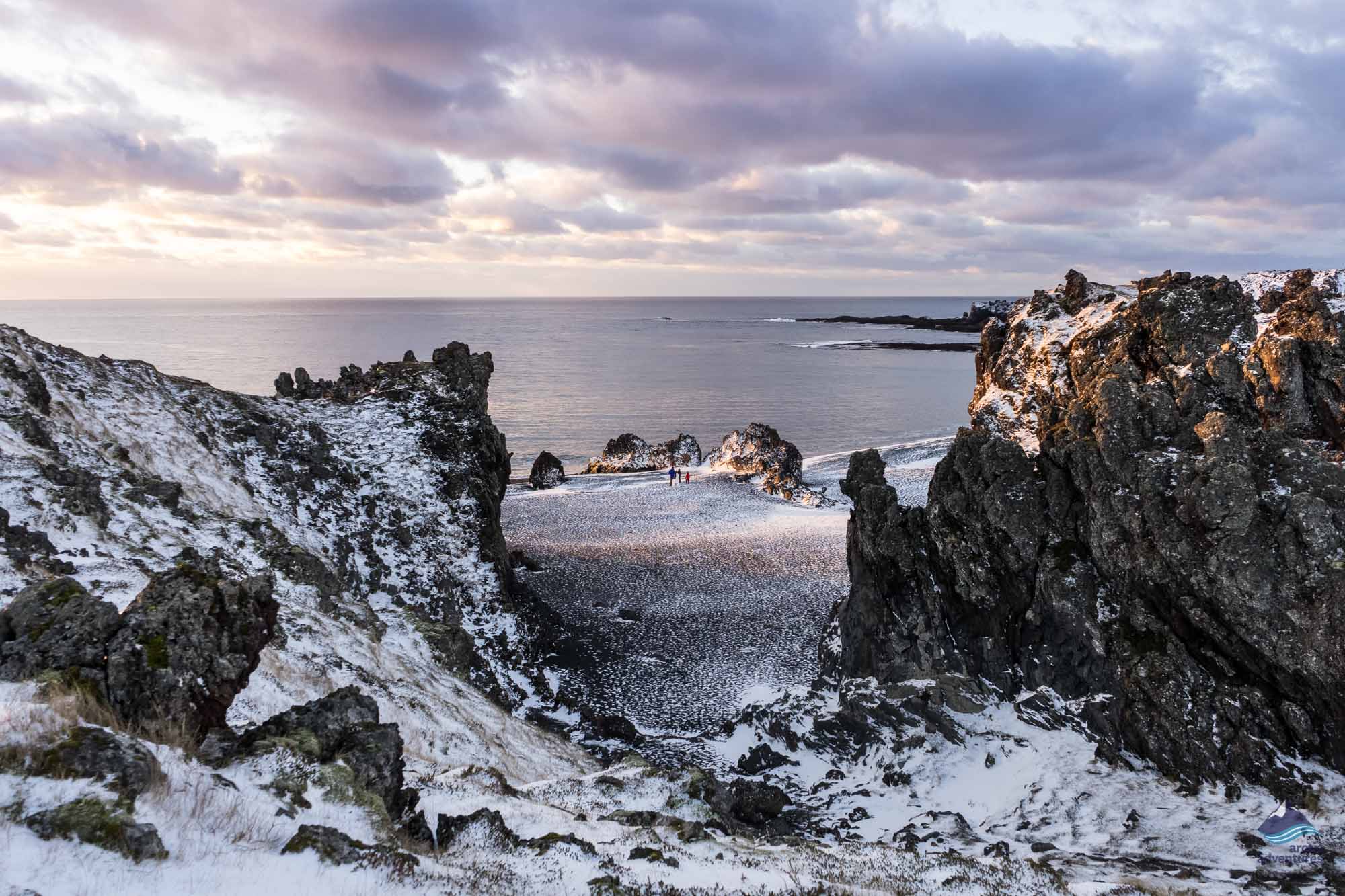 At the top of the beach, we'll come across a picturesque view of Iceland's most photogenic mountain, Kirkjufell. Snæfellsnes is known for its diverse and artistic landscapes, and is often referred to as "Iceland in a nutshell." We'll cap the day off with spectacular views of Snæfellsjökull, the monumental glacier, made famous by Jules Verne's book "Journey to the Center of the Earth." After a full day of adventures, we'll drive you back to the Reykjavík for the overnight.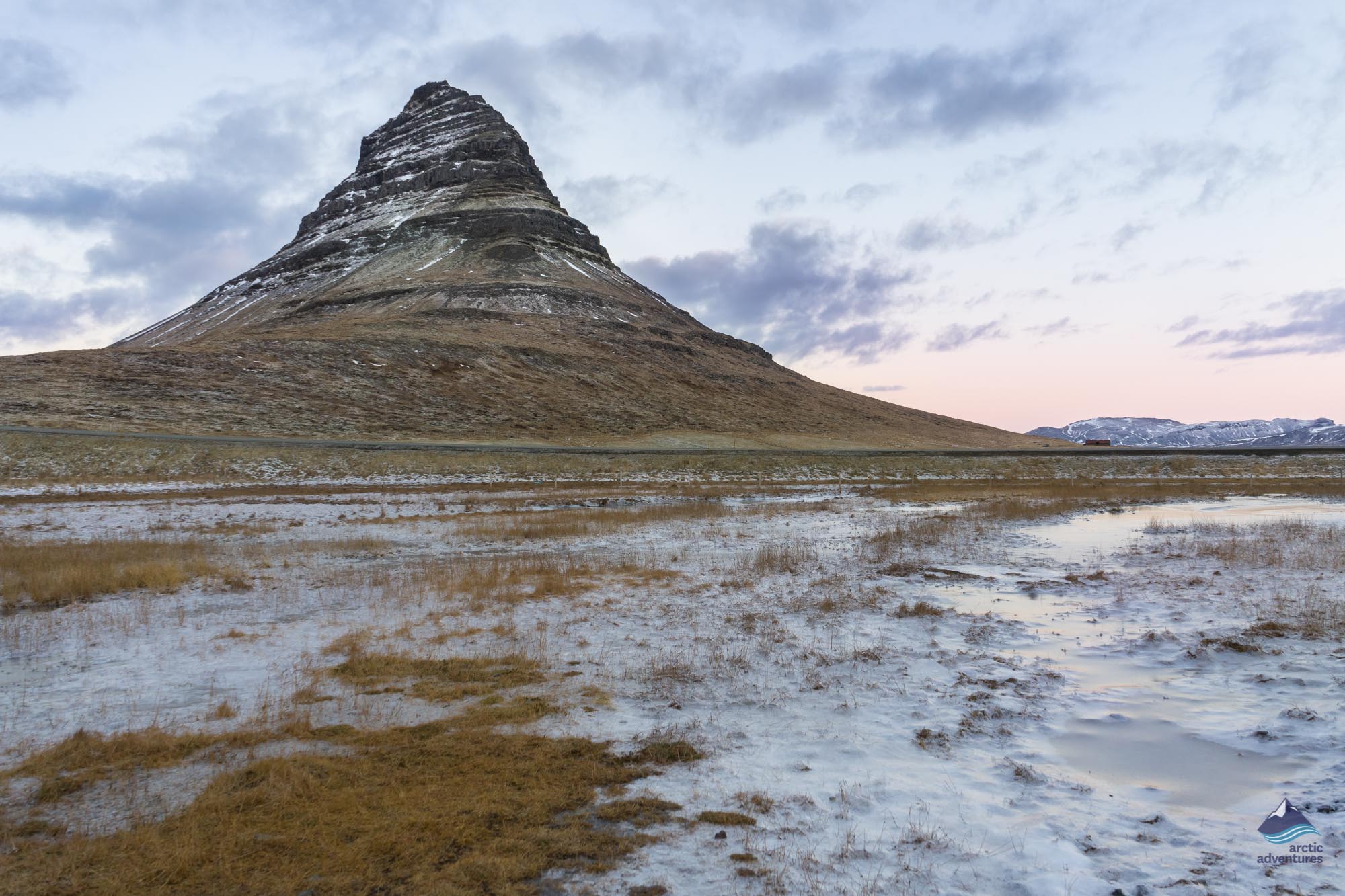 If the forecast is favorable, we will be on the lookout for the Northern Lights!
Day Highlights

Arnarstapi Fishing Village
Snæefellsnes National Park
Vatnshellir Cave (optional extra)
Djúpalónssandur Beach
Mount Kirkjufell
Northern Lights Hunt (if conditions are right)
Included

Hotel breakfast
Guided minibus tour to all highlights
All necessary caving equipment
Qualified Caving Guide (optional activity)
One night at a hotel in the Reykjavík area
Accommodation
Reykjavik Lights Hotel
or Similar
Day 3: The Grand South Coast
The second half of your trip will take place in the southern and eastern parts of Iceland. Throughout out the entire day, expect to see breathtaking landscapes, consisting of immense, moss-smothered lava fields, waterfalls, volcanic black sands, and glacier tongues.
After a hearty breakfast in Reykjavik, we'll head along the South Coast, passing through farmlands, towns, and villages, towards the Seljandsfoss waterfall. This remarkable waterfall is definitely worth getting damp for as you hike up behind the waterfall, soaking in the pleasant peek through the water curtain cascading down. Our next highlight is the neighboring Skógafoss, located on the base of a volcano called Eyjafjallajökull. Hike up this waterfall's crest for panoramic views of the lowland below, and, on a clear day, Mýrdalsjökull is also visible.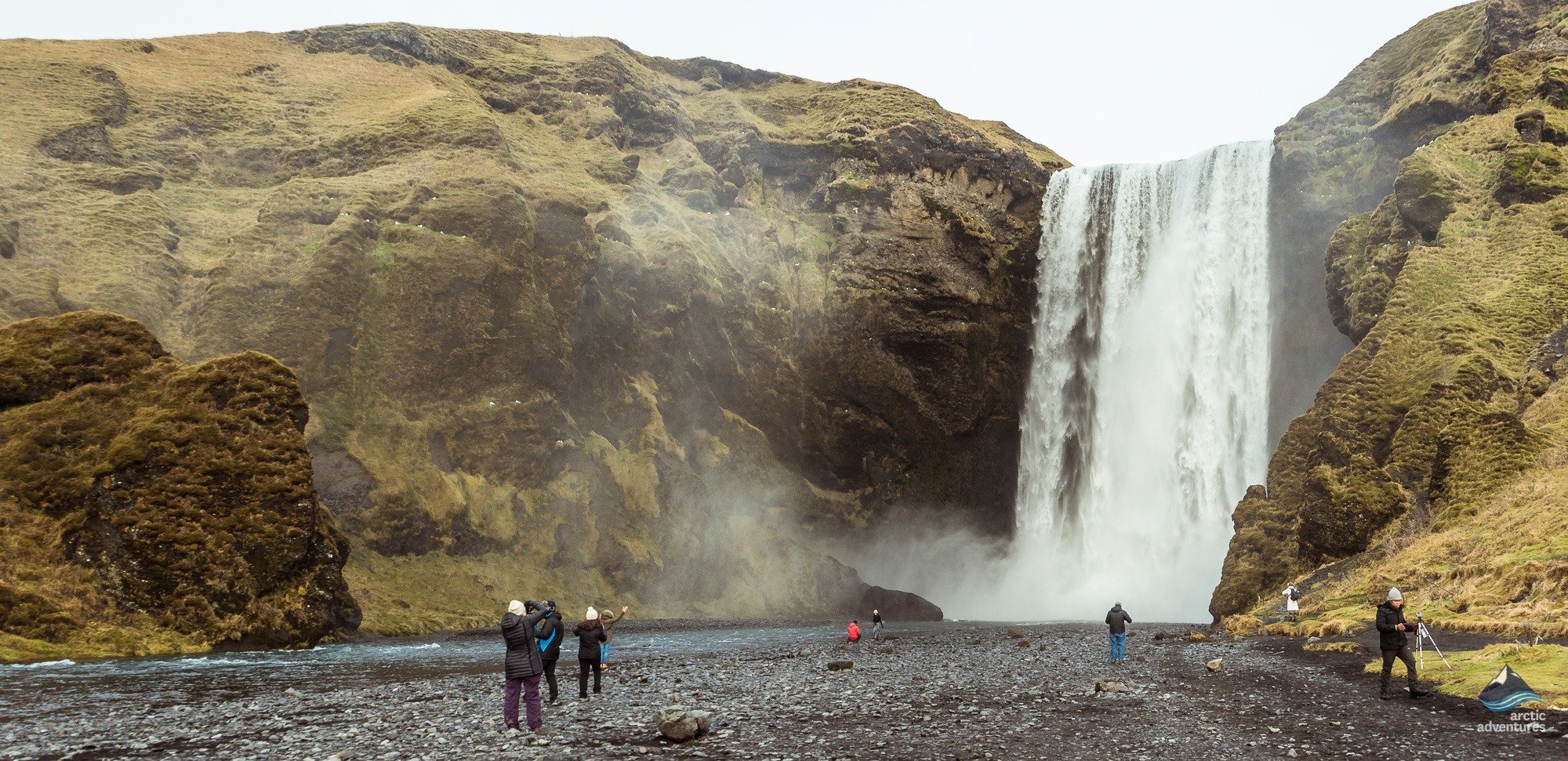 Our next stop is Reynisfjara, a black sand beach with wind-sculptured basalt cliffs and sea stacks. On the way to our accommodation in Hof, we'll drive through the charming small town of Vík. Once at the hotel, we'll enjoy a peaceful evening and, if the conditions are right, we'll hunt for the Northern Lights once more.  
Day Highlights

Seljalandsfoss and Skogafoss Waterfalls
Coastal village of Vik
Reynisfjara Black Beach
Northern Lights Hunt (if conditions are right)
Included

Hotel breakfast
Pick up from your hotel
Guided minibus tour to all highlights
One night at a hotel
Accommodation
Adventure Hotel Hof
or Similar
Day 4: Ice cave and Glacier lagoon
Once well rested, we'll start our last day of the trip by visiting world-famous Jokulsarlon Glacier Lagoon nearby Diamond Beach. We encourage you to explore the glittering, out-of-this-world ice lagoon and go on an ultimate hike in the Vatnajokull ice cave.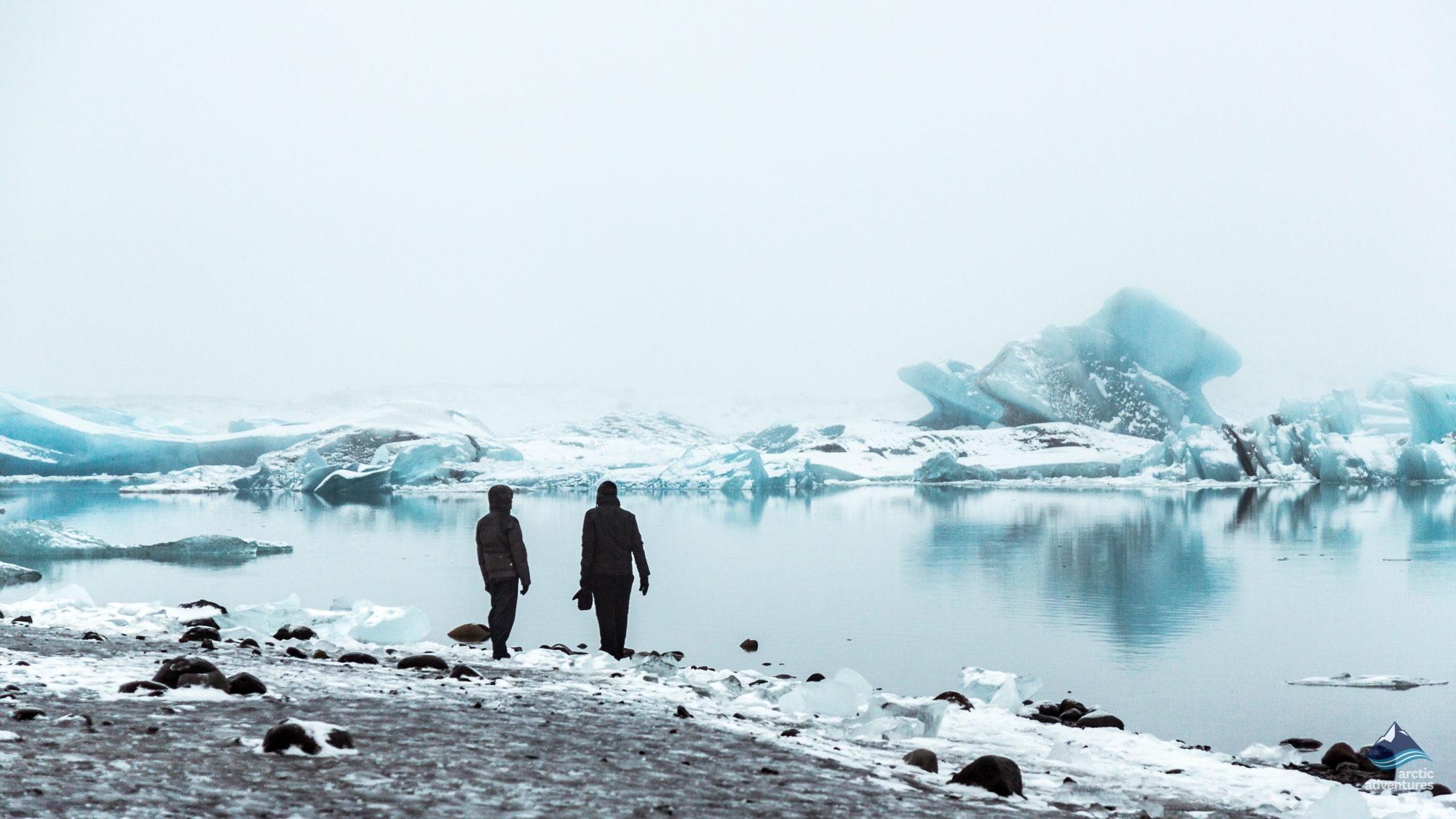 Many of these natural ice sculptures are washed onto the beach and broken into a million pieces that then decorate the black sand like sparkling diamonds. This is how the site earned the name of "Diamond Beach". Don't forget to look out for the floating icebergs, cut off from the glacier tongue, on the shore of Diamond beach. You might even see a seal or two.
Next, we will literally enter the body of a glacier and visit a spectacular ice cave, accompanied by a qualified guide, of course. Ice caves are fascinating natural wonders that are always changing, winter after winter. Due to the melt and freeze cycle of the glaciers, new caves are born each year and will later refill with ice and disappear.
Inside a glacier, you will find ice of a surprisingly deep jewel blue. This color is caused by both the compression of the ice under its own weight and the way that our eyes perceive light and color. For any photographer, the journey into an ice cave will give them the superb opportunity to capture the shimmering blue light that filters through the glacial ice into the ice cave.
On our way back to Reykjavik, we'll stop by the Vatnajökull National Park for a quick visit. Skaftafell Nature Reserve is a green area in the middle of jagged mountains and snow-capped peaks. The splendid scenery of Skaftafell is definitely going to be the highlight of the day. As night falls, we'll go on a hunt for Northern Lights.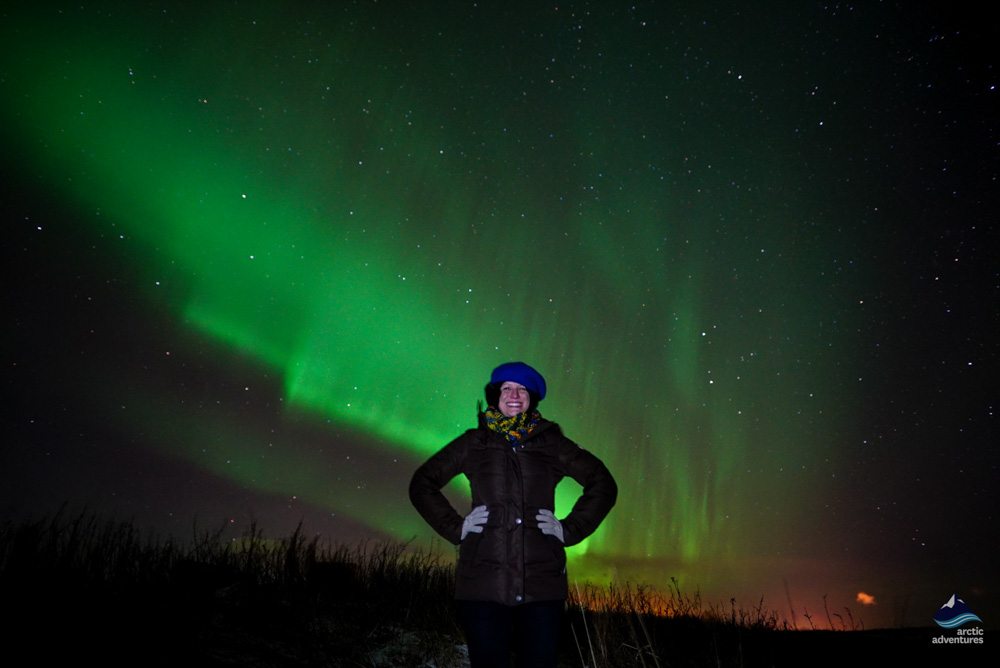 Due to traffic, weather, and the possibility of Northern Lights, we can expect to return to Reykjavík from around 9 pm to 11 pm.
Please note that as the ice caves are an ever-changing natural phenomenon, it is, therefore, not possible to say that we will visit any specific cave. The choice of ice cave will always be based on the conditions and safety considerations at the time of the trip.
Day Highlights

Vatnajokull Glacier
Jokulsarlon Glacier Lagoon
The Crystal Beach (Diamond Beach)
Natural Ice Cave
Skaftafell Nature Reserve
Included

Hotel breakfast
Guided Ice cave tour
Certified Glacier Guide
All glacier and ice cave equipment
Guided minibus tour to all highlights
Drop off in Reykavík
Special Offer 15% OFF PLUS FLEXIBLE CANCELLATION POLICY (You Can Cancel The Booking Up To 72 Hours Before The Tour Starts And Get A Full Refund)
Sale ends on 15.06.2020 at midnight (GMT)
Discounts work for travel time March-December, 2020
Promotional code: MULTIDAY15
Book this tour
Price from: 109.990 93.492 ISK per person.
NO BOOKING FEES
FAST & SECURE PAYMENT
"Amazing trip! "
Had booked a 4 day tour! The south and west tour was both amazing! Especially our tour guide Oliver! He is literally the best! And thanks to him we saw one of them best Northern Lights! Thank you Oliver!
"SPECTACULAR EXPERIENCE "
Thank you to Oliver at Arctic Adventures for making our experience spectacular!! Every minute of every day & night was filled with awesome site-seeing, great walks and Breath-taking views!! The whole Trip was perfectly organised! The hotels we stayed in were very comfortable too with good food. Oliver made the whole Trip extra special by taking us to some of his favourite, yet lesser – known spots , so that we will always remember Iceland as one of the most uniquely beautiful places we have ever had the privilege of experiencing.
4 Day Northern Lights, Snaefellsnes & Glacier Lagoon | Average rating: 4.8/5 based on 4 customer reviews
"Fantastic tour" |
By Jeanette Henley 20/03/2019
"We went on the 4 Day Northern Lights, Snæfellsnes & Glacier Lagoon . Overall we really enjoyed the tour. Its well organized whilst needing some leeway for weather in winter.We hit some extreme weather on day 1 and difficult weather on days 3 and 4. Our guides were excellent. Sigi was with us for day 1 and 2. He is a warm, fascinating man. Intelligent and full of stories about Iceland and sagas. His driving was superb given the extreme weather, we felt very safe. Our guide for days 3 and 4 , was also excellent. She was also a good, safe driver. Told different stories, more day to day info re Iceland. The bus. It was warm, comfortable but when full was difficult due to lack of space for carry on bags days 1 and 2, we had 14 people. the whole back seat was empty so we filled it with bags. this worked well. Days 3 and 4 , we had 18. This makes the bus very cramped. Hotels: our 1st and last hotels were excellent. Good rooms, nice staff, excellent food. The hotel in Reykjavik was not the hotel mentioned as a possible on the itinerary. It was the Hotel Cabin. This is to be avoided! Tiny rooms- smallest I have ever seen. We would not have been able to open a medium sized suitcase on the floor. We upgraded immediately, for an extra cost. This room was extremely spacious but old. Didn't really feel clean. Overall the hotel caters to cheap tours, lots of school trips. Food at breakfast is problem the worst I have had in Iceland. I would still recommend the tour. Hopefully they won't use that hotel again!"
"Magic days" |
By Ricardo de Figueiredo Andreolli 12/03/2019
everything was very organized and quite efficient. It was four magic days.
"Great tour" |
By Wess Gould 21/02/2019
I had a great time on the tour and Kata/ Biggi were informative and polite. I felt comfortable riding with them, the one exception was the seat being a little small.
"Some amazing sights, lucky enough to see Northern Lights" |
By Sandy 04/02/2018
The two day trip to South Coast turned out to be a wonderful trip thanks to our fabulous guide Micah. He really looked after us, very knowledgable and had a great sense of humour which made even the long drives passing stunning landscapes listening to cool music a lovely experience. Some amazing sights, lucky enough to see Northern Lights. The hotels were nice and comfortable. As a group we enjoyed a fun, entertaining evening too - thanks Micah;). Awesome guide - highly recommended! Only regret is I didnt have time to see and do more of Iceland - Guess I'll be back!!