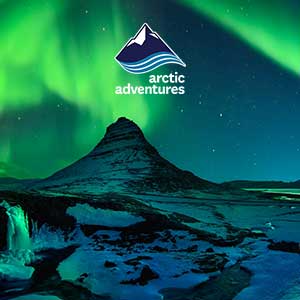 Paddle gently through the calm waters of the Geldinganes, among flocks of seabirds and curious marine life.
This is one of our all-time classic day tours from Reykjavík. It offers sea kayaking on the beautiful Geldinganes in Reykjavík. Explore the incredible wildlife by paddling the neighbor shores of Reykjavik. Experience untouched nature at its best where you encounter wild bird life, occasional seals and everlasting peace and quiet.
Availability

May. - Sept.
Suitable for most people in fair condition.
Departs from

Reykjavik / Geldinganes
Tour highlights

Small Group Experience
Geldinganes Fjord
Sea Kayaking
Seals
Included

Free Photos
4-star BCU Certified Sea Kayaking Guide
Specialized Sea Kayaking Gear
English Speaking Licensed Adventure Guide
All Required Safety Equipment
Sea Kayaking tours are very weather dependent, therefore by using more than one fantastic location, we can minimize cancellations due to the wind. Our kayaks are very stable and easy to use, all to give you the best experience as possible. The small groups make it possible to never have more than 6 kayakers for every guide.  There is no need for prior kayaking experience due to the certified kayak guides' excellent instruction.
We use top quality modern sea kayaks and have sizes to suit most. Our kayaks are regularly checked and serviced. We do not use sit on top kayaks.
Our guides will be taking photos of the group during the tour and they will be accessible to group members online free of charge.
---
Meet on Location Information
Meet on location: If you prefer to meet us on location, please be at Kayakkúbburinn in Geldinganes at 10:00 am, see a map here.
---
Pick-up Information
Pick-up: Your full day tour starts with pick up from your selected pick up location in Reykjavik at 09:30 am. Please note, picking everyone up can take up to 30 minutes, your patience is much appreciated.
Available pick-up points: Arctic Adventures's pick-up list.
---
Practical Information
Remember to bring: Warm undergarments (fleece/wool sweater), no cotton, and a change of clothing.
Please note
Due to limited capacity and our small group policy this tour sells frequently we recommend that you book this tour well in advance.
Disclaimer
All our tours are undertaken on the responsibility of its participants. Arctic Adventures does not assume any responsibility for accidents that are caused by its customers or can be traced to their own actions. Participants have to sign a waiver before undertaking all trips stating that they realize that all outdoor activities carry an inherent risk.
Book this tour
Price from: 19.990 ISK
"Kayak trip of a lifetime."
Our guides led us on an incredible paddle on Whale Fjord with flocks of puffins landing in front of our boats and breathtaking scenery. They were not only extremely knowledgeable about kayaking but also the geology, history, and wildlife of the area. This trip was the highlight of an amazing week in Iceland and their expertise made the experience well worth the cost. My wife and I are moderately experienced kayakers and felt that their equipment and safety precautions were first rate. We were their only guests for the day and they picked us up at our hotel in a comfortable van.
"Kayaking with Puffins"
Had a super time kayaking with Arctic Adventures. We did the sea kayaking fjord tour and opted to be picked up at our hotel. Pickup was on time and we enjoyed chatting with the 2 guides on our trips to and from the launch site north of the city. Great instruction was provided and the equipment was excellent. We took one break mid way through our trip. After the break we kayaked to an island that had loads of puffins on and around it. So much fun!!
"Overall experience was just what we wanted!"
We had a great time! My husband and I like to kayak in our free time but are self taught. The guides were really helpful and gave us lots of tips. We really love this trip! The overall experience was just what we wanted, the views were spectacular and the guides were super accommodating. We'd definitely recommend this trip