A Little Bit of History
Similar to Búðir and Hellnar, Djúpalónssandur was once home to a well-flourished fishing village. The ancient lifting stones that can still be found at the location were used to test the strength of fishermen. These lifting stones weighed about 23 kg to 155 kg and have names for each of them based on their weight - Amlóði (useless), Hálfdrættingur (weakling), Hálfsterkur (half-strong), and Fullsterkur (full-strong).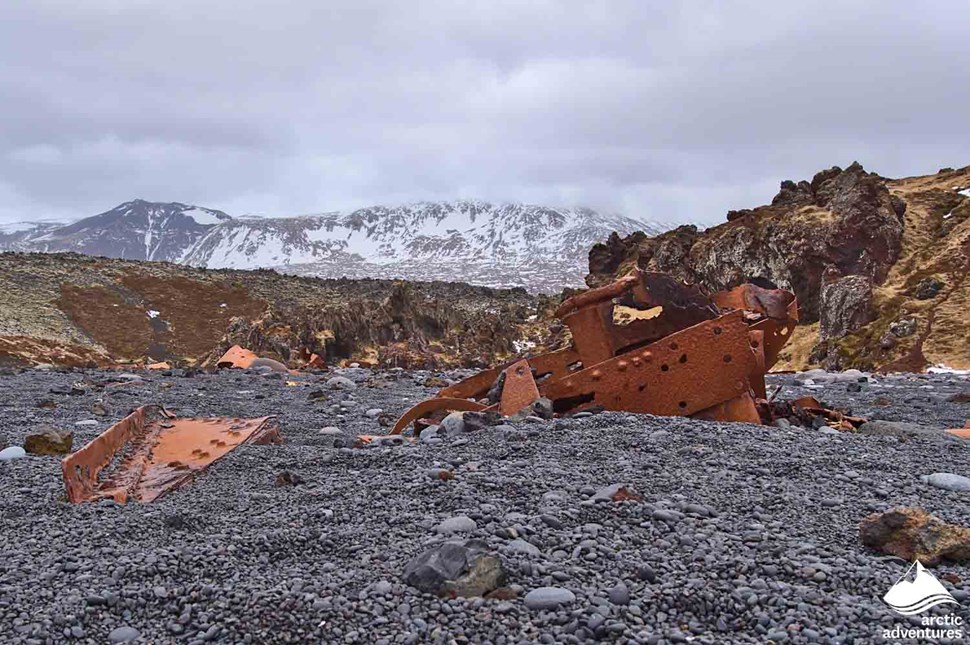 As you explore the beach, you'll also spot a shipwreck on the shore. This was an English trawler Epine GY 7 from Grimsby. In 1948, the accident left fourteen dead with five survivors. Now, protected as an important monument, you can still see the rusty remains of the shipwreck.
Explore Djúpalónssandur
Djúpalónssandur has numerous sites to explore out and about the area. For instance, Gatklettur rock is a peculiar rock with a hole in it that gives you a beautiful view of the Snæfellsjökull glacier. While you are exploring the best of Djúpalónssandur, don't miss out on the remains of the British trawler, the Epine GY7. In 1948, the fishing boat lost its grip because of the blizzard on the cold winter night and was wrecked east of Dritvík cove.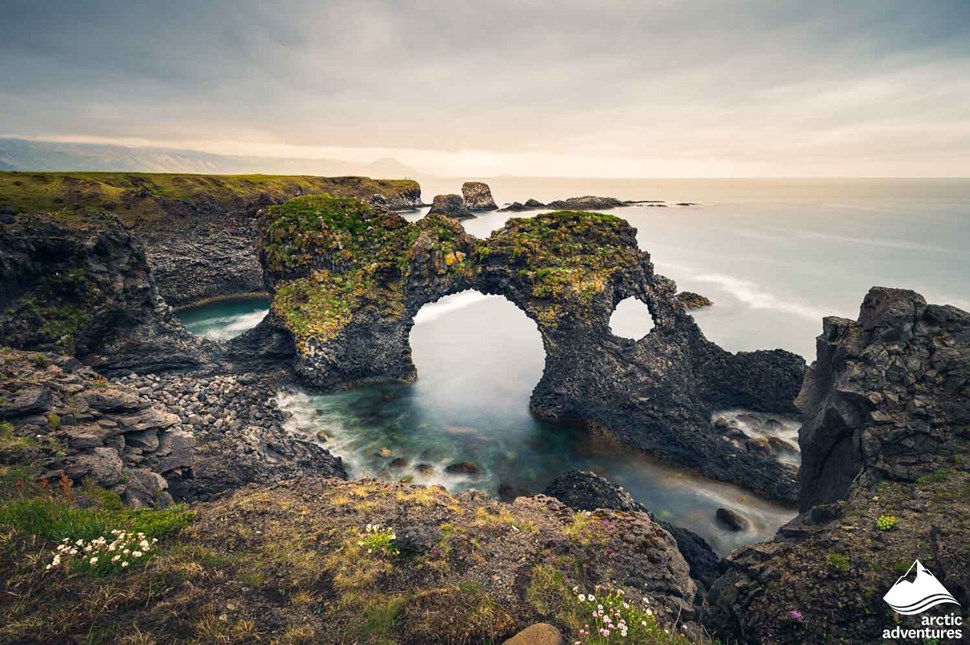 Another must-visit site is the Söngklettur - Singing Rock - the Church of the Elves. This distinctive and majestic lava rock on the beach is reddish in color and is known to be the Church of the Elves. The lifting stones, or Aflraunasteinar, are remnants of the fishing village from the past. These stones were used by the fishermen to measure their strength.
While all of the sites and land formations are awe-inspiring, this beach doesn't permit swimming or diving due to safety concerns. There are several warning signs placed within the vicinity to avoid accidents.
Djúpalónssandur is an immensely beautiful part of Iceland and is well worth adding to your travel bucket list.