How to Get to Almannagja?
If you are planning to take on a self-driving tour to Almannagja, you could rent a car from the capital city of Reykjavík. It will take you less than an hour to reach the destination. Start by taking Route 1 and take the first exit on the right to Route 36 at Mosfellsbaer, you can access the Thingvellir National Park from the west entrance.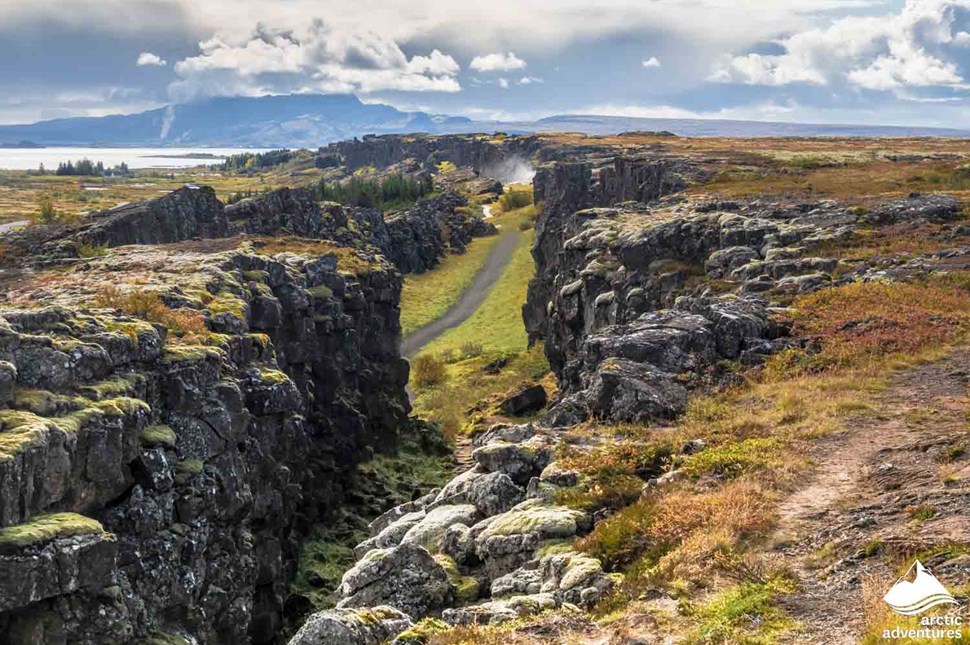 Geology and History of Almannagja
This eight-kilometer-long gorge is geologically known to be a part of the North Atlantic rift system. It stretches all the way up to the south pole in the Atlantic ocean. The tectonic plates are gradually drifting away and have resulted in the formation of Almannagjá. Geological studies conducted here indicate that the North American tectonic plates pulled west, and after a lot of pressure, the edge broke free of the continent in an earthquake. It is indeed a remarkable feature, unlike any other landmark in Iceland.
The gorge and Thingvellir National Park have been an integral part of Icelandic history and the judicial system. Thingvellir National Park, where the Almannagja gorge is located was the venue for the world's longest-running assembly/parliament. It is believed that the lawmakers would read out the laws to the people of Iceland on the rock above the Almannagjá gorge. As punishment for women who committed adultery, the lawmakers would drown them in the Drowning Deep Pool, Drekkingarhylur.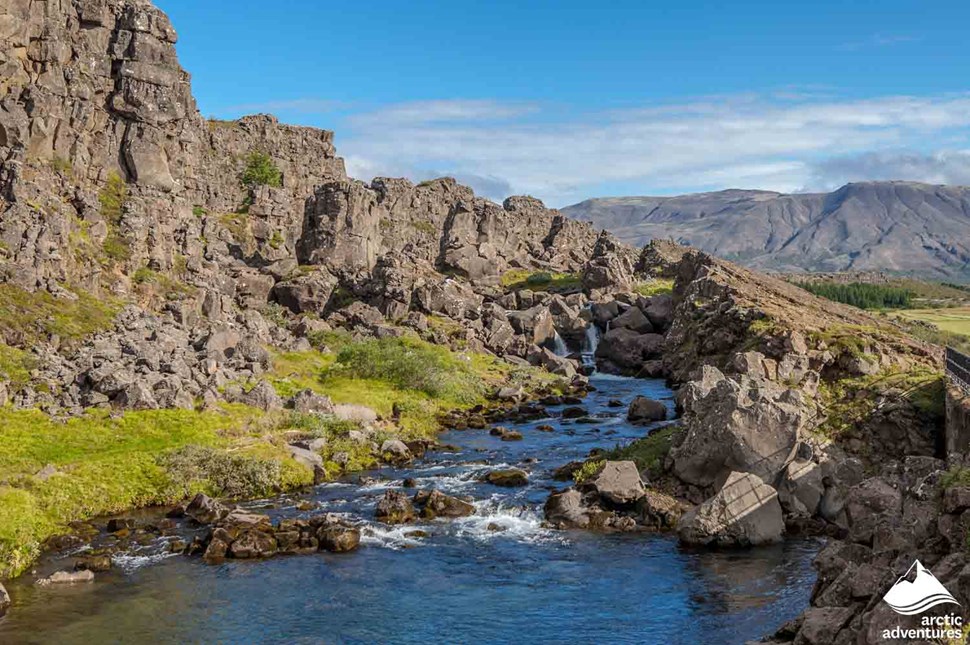 Things to Do Near the Almannagja
One of the best things to do while exploring the Almannagja gorge is to take a walk between the tectonic plates. This is one of the best things to do in the Golden Circle itself. Almannagjá canyon shows the continental drift between the North American and Eurasian Plates.
Oxarafoss waterfall is another popular attraction that must be experienced firsthand. It's beautiful to see the waterfalls between the lush green grass and rocks filled with moss. Enjoy the great trails and go on an Almannagjá gorge hike. Almannagjá, the Game of Thrones location from season 1 to 4, is as beautiful as it was on screen, and you'll immediately recognize it.
Places to Stay Near Almannagja
Looking for places to stay near the Almannagja gorge in Thingvellir National Park? These are our top five stay recommendations:
Borealis Hotel

Laugarvatn Hostel

Heradsskolinn Guesthouse

Golden Circle Apartments

Hotel Grimsborgir
Interesting Places Near Almannagja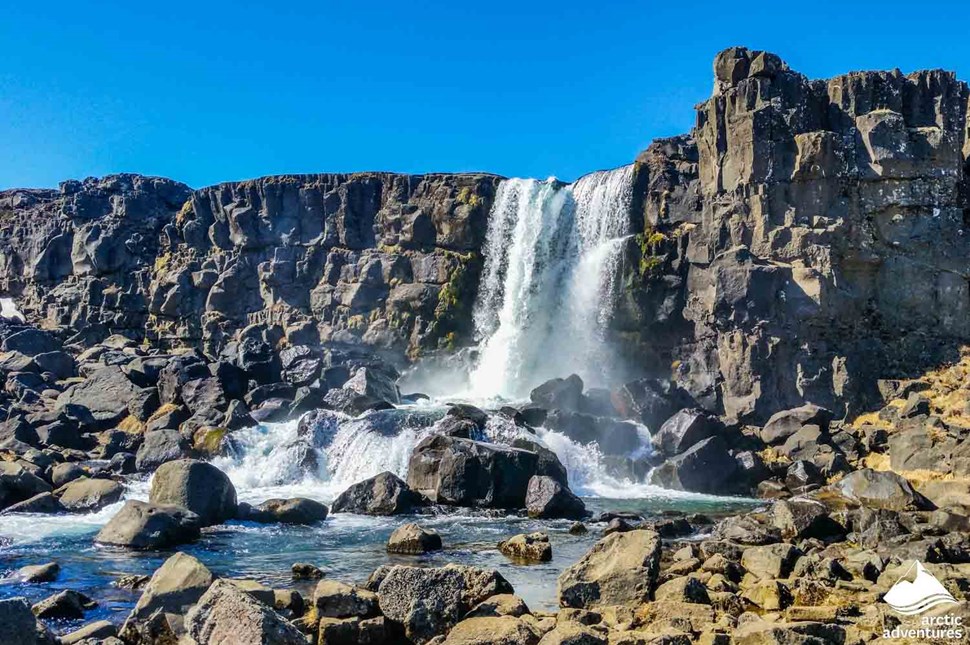 Thingvellir National Park where Almannagjá is situated has numerous sites to explore. Some of the interesting places to visit near Almannagja include: