Where is Thorufoss waterfall located?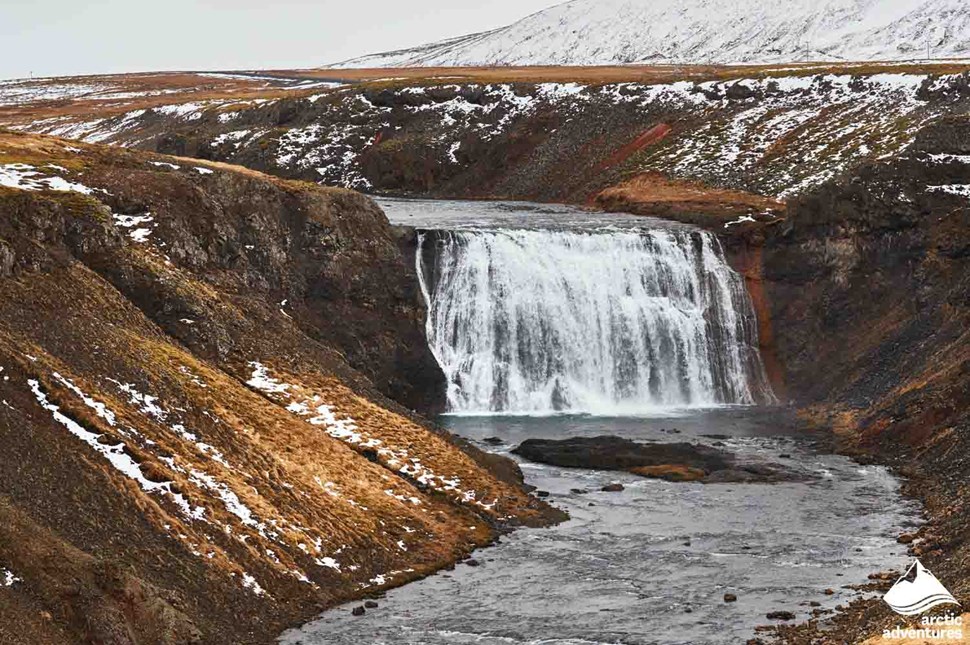 Thorufoss waterfall, Iceland drops at 62 feet over a round cliff and is one of the most scenic views along the Golden Circle Route. Located on the edge of the Capital Region, near Reykjavik, the place is aided by the municipality of Kjosarhreppur. Every traveler who visits Thorufoss comes back awestruck by the beauty of nature. Thorufoss was featured in the hit HBO series Game of Thrones, and even the cinematography doesn't do enough justice, like the real visual.
How to get to Thorufoss waterfall?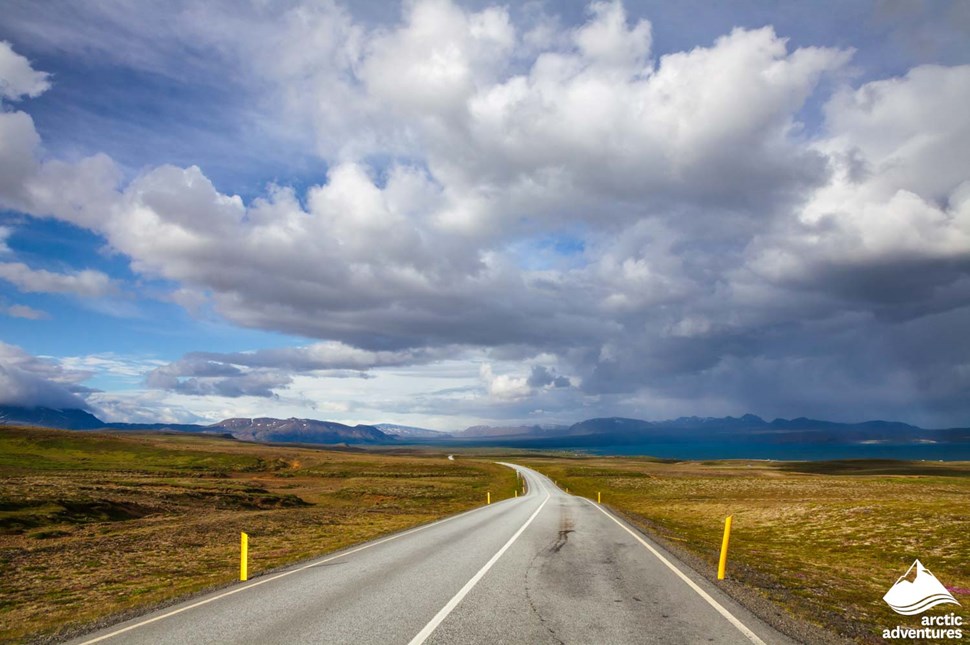 Thorufoss, Iceland is easily accessible by road, and you can get there by starting your journey on Highway 1 in Mossfellsbær. You can then follow along Route 36, which is the road to most of the key attractions along the Golden Circle - Thingvellir, Geysir, and Gullfoss. As you continue on route 36, you'll need to take the route east for 17.3 km, followed by a left to Route 48. After another 5.6 kilometers, you'll find a sign that marks an exit to the falls. From the parking lot, take a few steps to enjoy the stunning view of the falls.
Hiking trails at Thorufoss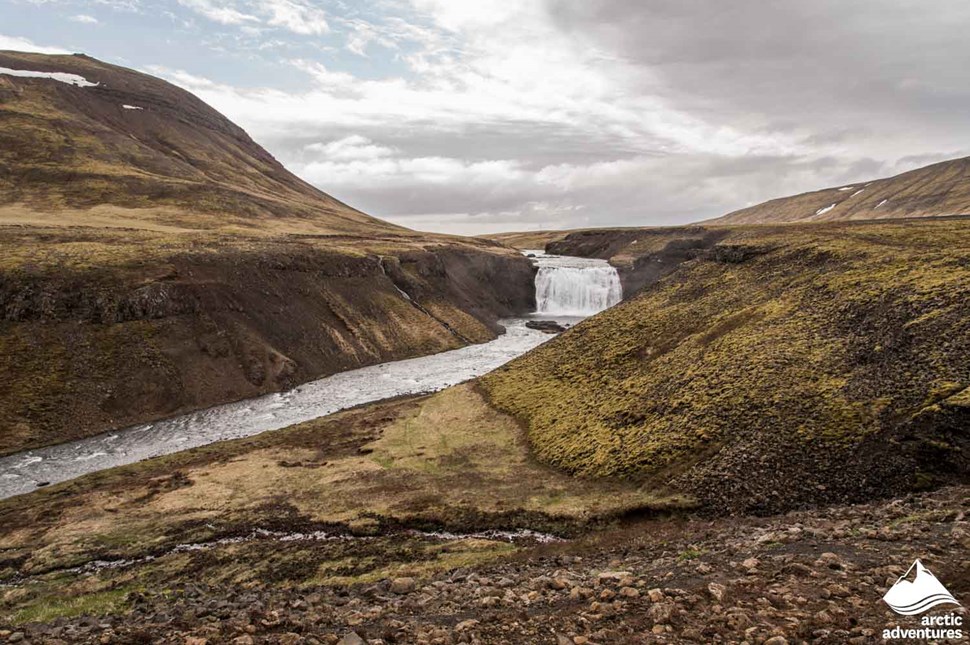 The hiking trails at Thorufoss are easy and offer you diverse views of nature. You can set out on the path to discover the waterfalls and return to the parking spot in less than 0.8 kilometers. This short hiking trail will lead you to a rock that overlooks the waterfall itself. If you enjoy exploring the trails and want to take on a challenge, you can get down to the river below the waterfall.
Thorufoss and Game of Thrones
For travellers who were mesmerized by the beauty of Iceland and inspired to travel to the destination after watching Game of Thrones, Thorufoss Waterfall near Reykjavik is where you have to be. During winters, this waterfall freezes over and is a breathtaking view. Thorufoss, Game of Thrones was filming location for the home of the Children of the Forest.
Interesting places near Thorufoss
Explore the region to its fullest, there are so many attractions near Thorufoss. For a nature lover, this destination never disappoints. From Móskarðshnjúkar to Almannagjá, everything is just a short drive away from one another. Here is a list of some of the most interesting places that could be added to your travel list as you explore attractions near the waterfalls:
Móskarðshnjúkar is a mountain popular for its hiking trails and back country skiing.
Hengill is an active volcano that has not erupted for over 2,000 years now.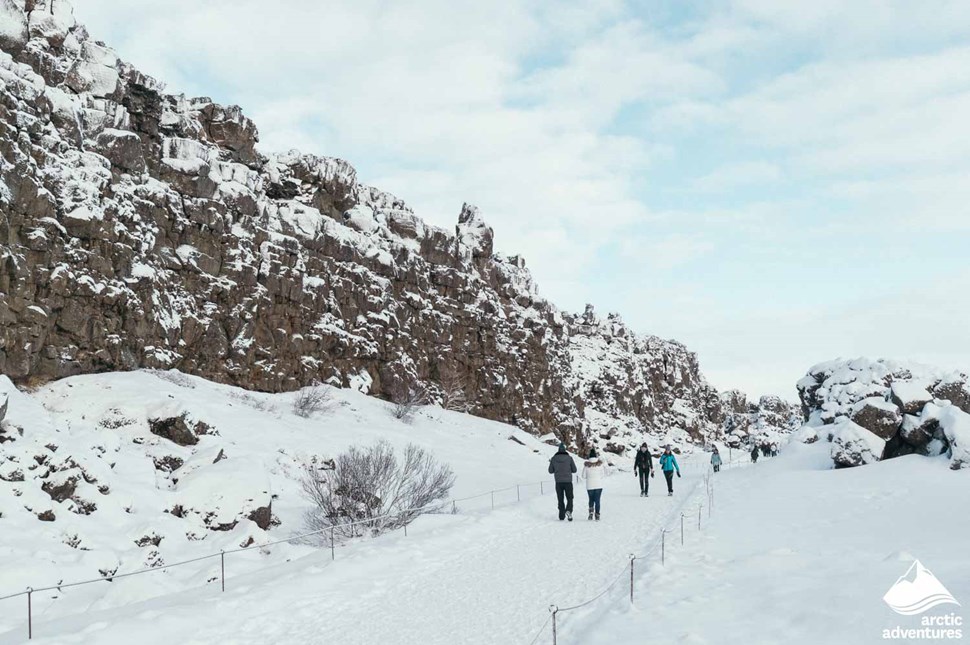 Thingvellir National Park, the only UNESCO World Heritage Site, is a location filled with surprises
Almannagjáa, the gorge located within Thingvellir National Park marks the edge of the North American tectonic plate.