Where Is Hellisheiði Power Station?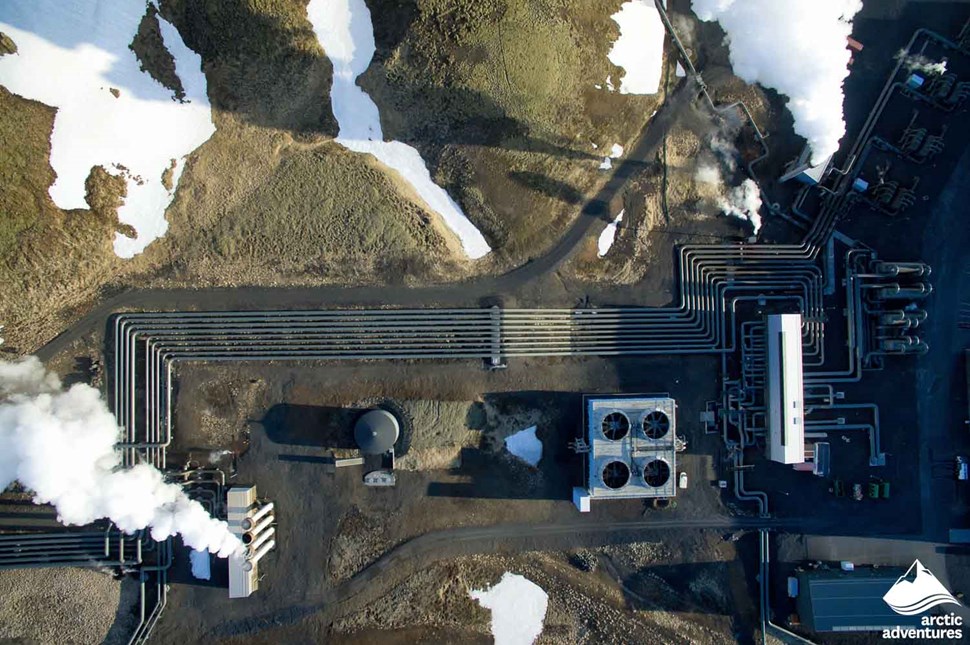 The Hellisheiði Power Plant is located in Hengill and is only about 11 kilometers away from the Nesjavellir Geothermal Power Station. Being amongst the world's top ten geothermal energy power plants, the power output of the plant is supplied from the aluminum refineries located in Reykjavik. This power plant is one of the biggest attractions in southwest Iceland and is situated near an active volcanic ridge.
How to Get Hellisheiði Power Station?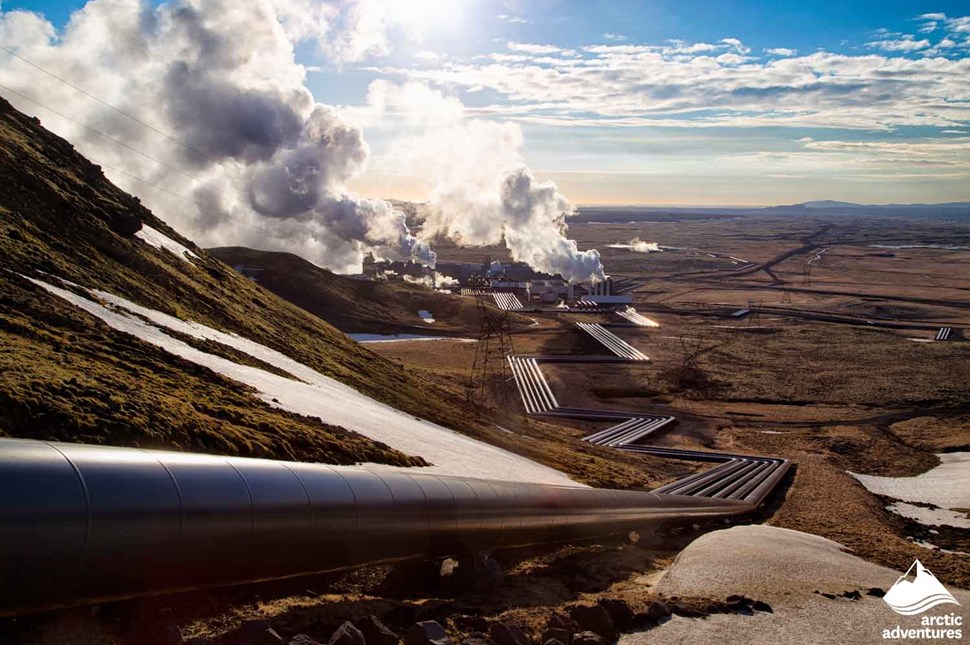 This is one of the few power plants that is open to the public. You can explore and learn more about Hellisheidi geothermal power plant any day of the year, except the Icelandic holidays. From the capital city of Reykjavík, you can get to Hellisheidi Power Plant in about 25 minutes. If you are on a self-driving tour of the destination, the distance to cover is less than 30 kilometers, and you'll need to take Route 49.
History of Hellisheiði Power Station
Based on the research drilling that was completed in 2001, Orkuveita Reykjavikur made a decision to build Hellisheiði geothermal energy power plant in 2002. The first phase of the project was completed in 2006. During this phase, two high-pressure 45MW turbines were added to the power plant. In 2007, the second phase of development started, and it included the installation of a low-pressure steam turbine of 33MW capacity. Two more 45MW capacity high-pressure turbines were installed as a part of the third phase in 2008. In 2010, the fourth phase commenced with the production of hot water and the installation main pipeline for district heating purposes. In 2011, two more 45MW turbines were installed and were a part of the final stage.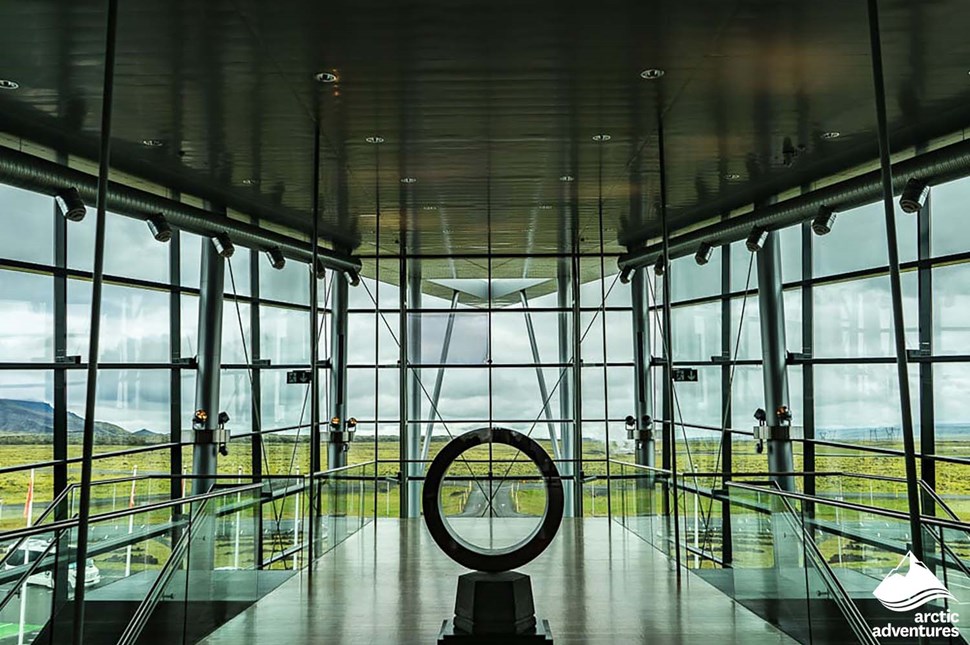 Geothermal Exhibition at Hellisheiði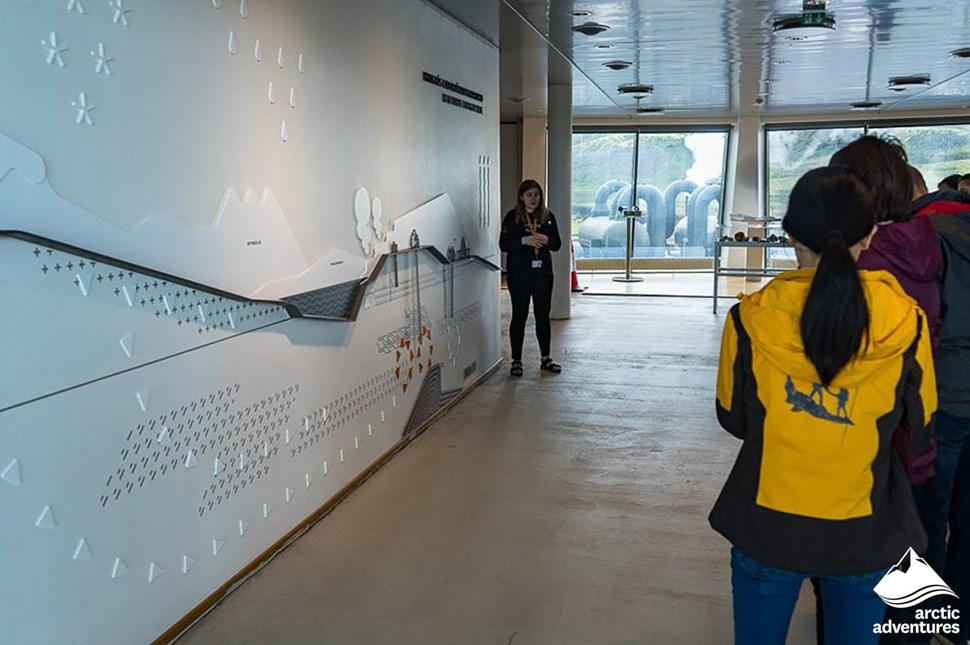 While you are there, don't forget to check out the geothermal energy exhibition. This is your opportunity to learn more about the production of green and sustainable energy. The interactive exhibits and the audio-guided tour will give you a glimpse of how Iceland utilizes geothermal energy.
Interesting Places near Hellisheiði Power Plant
After you have visited this massive power plant and learned more about sustainable energy, continue to explore some of the attractions that are located near. Here are some of the attractions to consider:
Thríhnúkagígur Volcano

Nesjavallavirkjun

Heiðmörk