All about
ICELAND
Insider info to adventuring in Iceland
10 Best Icelandic Authors
Whether it is crime, romance, poetry or anything in between, literature is a major part of the Icelandic culture – so, no surprise they have the highest rate of authors per capita in the world. Here is a list of 10 well known Icelandic authors you should definitely check out.
1. Arnaldur Indriðason
Photo by ActuaLitté
Born on January 28th, 1961 in Reykjavík, he is a crime fiction author and probably the most famous of them all. His most popular protagonist is the detective, Erlendur. Arnaldur wrote several novels about his hero's journey conflicted within his own troubles while solving crimes in the rugged environment of Iceland.
"Mýrin" or 'Jar City' was written in 2000 and translated in 2004. This was the first of his novels to be translated. Arnaldur won a Glass Key Award for Scandinavian crime fiction in 2002 for Mýrin and it was later made into a film by the Icelandic director Baltasar Kormakur, starring in of Iceland's most known actors Ingvar E. Sigurdsson.
"Grafarþögn" or 'Silence of the Grave' (2001) was the follow up to Jar City and in it, the journey of detective Erlendur continues. The novel was translated in 2005 and won another Glass Key Award in 2003 and a CWA International Dagger in 2005.
Another one of his thrilling novels in this series is "Vetrarborgin" or 'Arctic Chill' from 2005. One more time is the protagonist caught between his personal drama and a murder surrounding racism and school bullying.
Here is a total list of the books Arnaldur has written about Erlendur:
Synir duftsins (Sons of Dust), 1997
Dauðarósir (Roses of Death), 1998
Mýrin (Jar City), 2000. Trans. 2005.
Grafarþögn (Silence of the Grave), 2001. Trans. 2006.
Röddin (Voices), 2003. Trans. 2007.
Kleifarvatn (The Draining Lake), 2004[4]. Trans. 2008.
Vetrarborgin (Arctic Chill), 2005[5]. Trans. 2009.
Harðskafi (Hypothermia), 2007. Trans. 2010.
Myrká (Outrage), 2008. Trans. 2012.
Svörtuloft (Black Skies), 2009. Trans. 2013.
Furðustrandir (Strange Shores), 2010. Trans. 2014.
Young Erlendur
Einvígið (The Duel), 2011.
Reykjavíkurnætur (Reykjavik Nights), 2012. Trans. 2015.
Kamp Knox (Oblivion), 2014. Published in the U.S. as Into Oblivion, 2016.
2. Yrsa Sigurðardóttir
Photo by Ave Maria Mõistlik
This crime novelist and children's fiction author is a Reykjavík native and a number 1 best-selling Icelandic crime fiction author. Yrsa Sigurðardóttir debuted the Þóra Gudmundsdóttir series with the novel "Last Rituals" in 2005. It was translated into over 30 languages.
The popular series surrounding protagonist Þóra Gudmundsdóttir began with "Þriðja táknið" ('Last Rituals') but so far the series has 6 titles to its name all worth a read. Most successful on the international market next to the first novel was "Auðnin" 'The Day is Dark' (2008) and "Brakið" 'The Silence of the Sea' in 2011.
"DNA" or 'The Legacy', 2014, was the beginning of another award-winning series about child psychologist Freyja and police detective Huldar. Followed by two more books called "Sogið" ('The Reckoning') in 2015 and "Aflausn" ('The Absolution') in 2016.
Yrsa is known for causing quite the chills and being unafraid to touch on sensitive topics. One that really captures you is "Ég man þig" or I Remember You which in 2017 was made into a movie.
3. Halldór Laxness
Halldór Laxness wrote everything from poetry to newspaper articles, plays, travelogues, short stories, and novels. During his life, he lived in several European countries and was heavily influenced by modern currents in Germany and France. He is the only Icelandic author, so far, to win a Nobel prize.
He wrote several books about his spiritual experience converting to Catholicism called "Undir Helgahnúk" or in English 'Under the Holy Mountain'. Undir Helgahnúk was the first book he wrote under the name Halldór Kiljan Laxnes but the one before"Börn Náttúrunnar" e. 'Children of nature' he has written using the name Halldór frá Laxnesi.
The play 'Under the Glacier' (1989) was also made into a movie by director Guðný Halldórsdóttir.
In 1927 he published his first well-known novel "Vefarinn mikli frá Kasmír" ('The Great Weaver from Kashmir').
He furthermore published three novel cycles dealing with the people of Iceland. Interestingly enough he moved to the Soviet Union to write in their favor but after military incidents in Hungary, he changed to writing articles against the Soviet Union. Therefore he was taken off the American blacklist and toured the US.
Today you can visit the Laxness Museum when driving along the popular Golden Circle Route in Iceland. It is managed by the Icelandic government and set in his former home.
Halldór was known for being an unusual character and he loved playing around with ways to write words. This did not always make him the most popular with Icelandic scholars but his flare was a fresh breeze into the Icelandic art scene and is still today very alive. His books are taught in Icelandic secondary schools and it's hard to find an Icelander that hasn't read at least one of his books.
4. Auður Ava Ólafsdóttir
Photo from Iceland Writers Retreat
The second woman on this list is Auður Ava Ólafsdóttir. She is an Icelandic professor of art history, novelist, playwright and poet. So far she published 5 novels, a collection of poetry and 4 plays performed at the National Theatre in Iceland and the Reykjavík City Theatre. She also writes lyrics for the Icelandic pop band Milkywhale. Her novels have been translated into over 20 languages.
'The Greenhouse' is a fiction novel published in 2007 and globally her most well-known work. Auður won the Icelandic DV Culture Award for literature and was nominated for a Council Literature Award for this novel.
Another novel definitely worth reading is her 'Butterflies in November' from 2004. A story about a hilarious road trip around Iceland in an old car, told by a recently divorced woman with a five-year-old boy 'on loan'. A playful and self-conscious novel raising questions about life, loss, and love, subtle but very present.
5. Snorri Sturluson
No list of Icelandic authors is complete without Snorri Sturluson.
Born ca. 1179 in Dalasýla he was a lot more than just an author, he was a famous Icelandic historian, poet, politician and elected twice as lawspeaker at the Icelandic parliament, Alþingi.
He was the first Icelandic author identified by name and his publications deeply influenced Nordic identity and preserved evidence of ancient Germanic cultural heritage.
His best-known work is 'Edda' which contains legends and lore of Norse mythology and functions as the principal source for the nature of the pagan medieval world-view.
Another work I should mention is 'Heimskringla' written ca. 1230. It is the best known of the Old Norse Kings' sagas and written in old Norse. Because the Icelandic language hasn't changed a lot over the centuries most Icelandic people are still able to read it in its original form.
6. Sjón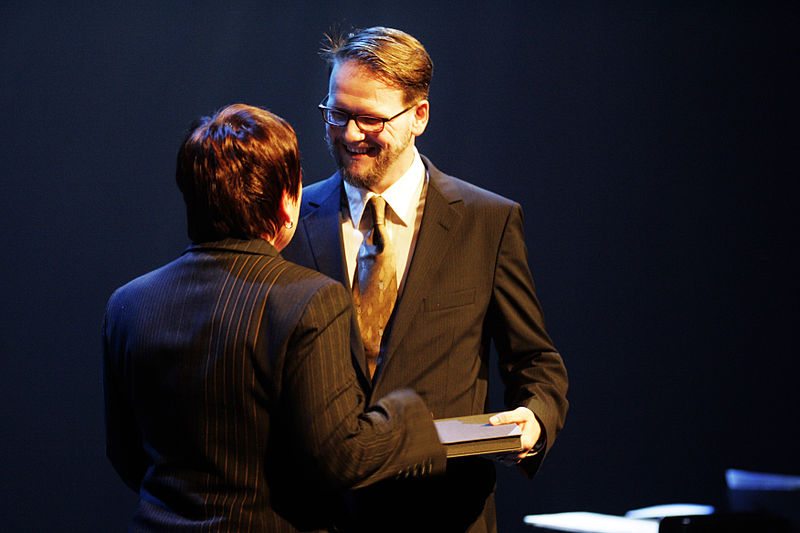 Photo by  Magnus Fröder/norden.org
Sigurjón Birgir Siguðsson or Sjón is an Icelandic poet, novelist, and lyricist. He often collaborates with Icelandic singer Björk and performed with The Sugarcubes as Johnny Triumph. He is the president of the Icelandic PEN Centre and a former chairman of the Board of Reykjavík, UNESCO city of literature. His work has been translated into 29 languages so far.
His novel 'The Blue Fox' published in 2003 is a cross of a fairytale, fiction, and mystery and has won the Nordic Council's Literature Prize. It was translated and published in the United States in 2013.
Already celebrated far beyond his native Iceland, his novels receive waves of praises from writers, critics and readers worldwide, no wonder 'The Whispering Muse' won Best Icelandic Novel in 2005.
Sjóns historic fiction novel 'From the Mouth of the Whale' (2008) was shortlisted for the 2012 Independent Foreign Fiction Prize and the 2013 International IMPAC Dublin Literary Prize.
He was also a scriptwriter for three movies: 'Reykjavik Whale Watching Massacre' (2009), 'Anna and the Moods' (2006) and 'Regína' (2001).
Furthermore, he published an album called 'Suffer' in 2015. His music is an alternative/indie crossover.
7. Einar Már Guðmundsson
Photo by Johannes Jansson/norden.org
Einar is known for his novels, short stories, and poetry. His work has been translated into multiple languages. He has a Bachelor degree in comparative literature and history from the University of Iceland. Alongside his writing, he has also published several essays as audio books.
His most known publication is "Englar alheimsins" or 'Angels of the Universe' from 1995. He won the Nordic Council's Literary Award for it. In 2000 'Angels of the Universe' was made into a movie by director Friðrik Þór Friðriksson
'Bankastræti núll' (2011) is a collection of 25 essays about the 2008-11 Icelandic financial crisis. Even though it is playfully written it remains an earnest effort to retrieve the lost connections between past and present.
His 2012 novel 'Íslenskir kóngar' is a satire of the ups and downs of the petty aristocrats of rural twentieth-century Iceland, depicting the fortunes of the imaginary Knudsen dynasty in a fictitious fishing town of Tangavík.
8. Árni Þórarinsson
Photo from Forlagið
He studied comparative literature at the University of East Anglia in England and works as a journalist since 1971. He sat at several panels at international film festivals and is one of the authors of 'Leyndardómar Reykjavíkur 2000' (The Reykjavík 2000 Mystery), along with other members of "Hið íslenska glæpafélag" (The Society of Icelandic Crime Writers).
His first novel, 'Nóttin hefur þúsund augu' (The Night Has a Thousand Eyes) was published in 1989 and the beginning of a series about the investigative journalist Einar
Another popular book in the series about Einar is the mystery novel 'Season of the Witch' from 2012. A thrilling story about the modern crisis suffering city of Reykjavík and the sleepy, traditional town of Akureyri.
Árni has also published an interview book with filmmaker Hrafn Gunnlaugsson, and his translation of 'A Book for Teenagers' by the Dutch writer Evert Hartman received the Reykjavík Scholastic Prize in 1984.
9. Jón Kalman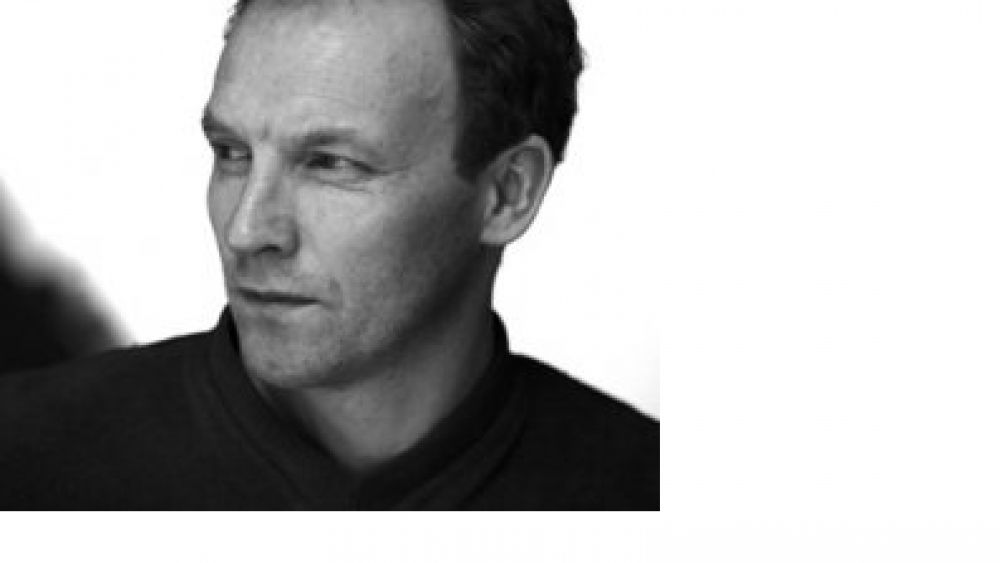 Jón Kalman is a Nordic Council's Literature Prize and Prix Médicis étranger winner, Reykjavík native and shortlisted for a Nobel Prize in literature. He studied literature at the University of Iceland and wrote for the Morgunblaðið newspaper. So far three of his books have been nominated for the Nordic Council's Literature Prize.
Critics claim that his fiction novel 'The Sorrow of Angels' (2012) is a "timeless literary masterpiece; in extraordinarily powerful language, it brings the struggle between man and nature tangibly to life."
'Fish Have no Feet' (2013) is a romance and fiction novel shortlisted for the Man Booker International Prize 2017. Set in Keflavík in Iceland's southwest it is a novel dealing with loss, nostalgia and the will to keep on going.
'Sumarljós, og svo kemur nóttin' (Summer Light, and Then Comes the Night) won the Icelandic Literature Prize in 2005. It is very much beloved by critics and readers alike. Sometimes simplicity is key!
10. Guðrún Eva Mínervudóttir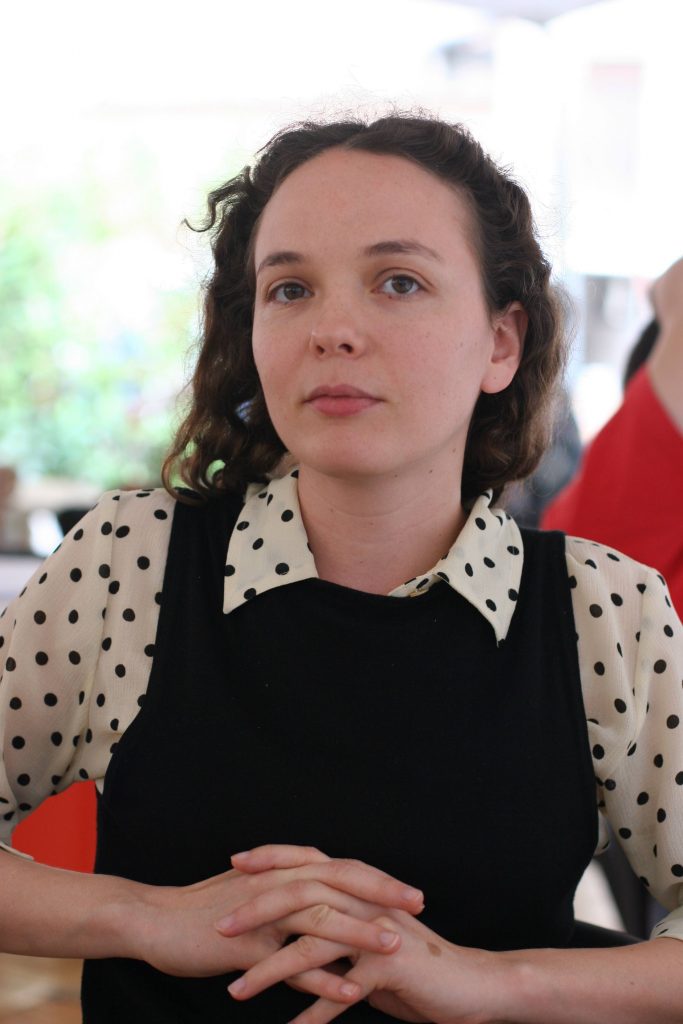 Photo by Elena Torre
Another great female Icelandic author is Guðrún Eva Mínerudóttir. With a philosophy degree from the University of Iceland and a first novel collection published in 1998 she is an accomplished author. Since then she has published 5 more novels, a collection of philosophical stories for children, a book of poetry and translated several novels by foreign authors.
In 1998 she published her short story collection named 'Á meðan hann horfir á þig ertu María mey' or "While He Watches You, You are the Virgin Mary".
Her most well-known novel so far is 'Skaparinn' (2008) (translated as The Creator, 2012). A love letter to quirky Scandinavian culture, where nothing bad ever happens and there are no big revelations but it is just perfect as it is and in itself.
Curious? There is a lot more to explore than those 10 authors and the dark winter months are the perfect time to start your Icelandic literature journey with some of Iceland's most iconic authors and novels.
Related blogs
Here are the words that Icelanders miss the most from Icelandic when trying to speak another language. Some are great, others maybe a little less so. Let's find out.
July 15, 2017 , By Ragnheidur
Getting that post-Iceland blues is a common thing. But how do the locals feel when they have been away from the land of ice and fire for a while? What do Icelanders miss when they are away?
May 15, 2017 , By Ragnheidur
Iceland is a very loveable country and has been like this for a while. We keep hearing the same old reasons again and again but Iceland isn't all that because of what happened in the older days. We are ALWAYS making up new and different ways to stay adorable. Here is a list of 6 NEW reasons that make all of us love Iceland.
November 21, 2017 , By Ragnheidur
The ultimate guide to the Hipster heaven Reykjavík. Where do the local hipsters eat, shop and do? Get local hipster advice on how to enjoy Reykjavík.
September 15, 2017 , By Ragnheidur