Explore new places, travel the off beaten track, and see unique wonders. Take a trip to Iceland and discover Berserkjahraun, a 4000-year-old lava field. Located on the Snæfellsnes peninsula, Berserkjahraun is one of the most beautiful locations in all of Iceland. The view of moss-covered rocks and spikes of hardened lava is unique and intriguing.
Before you look up for pictures, close your eyes and imagine the contrast of the bright blue sky against dark lands. With the natural beauty of Berserkjahraun lava fields, Iceland is beyond mesmerizing and a true bucket-list destination for photography lovers.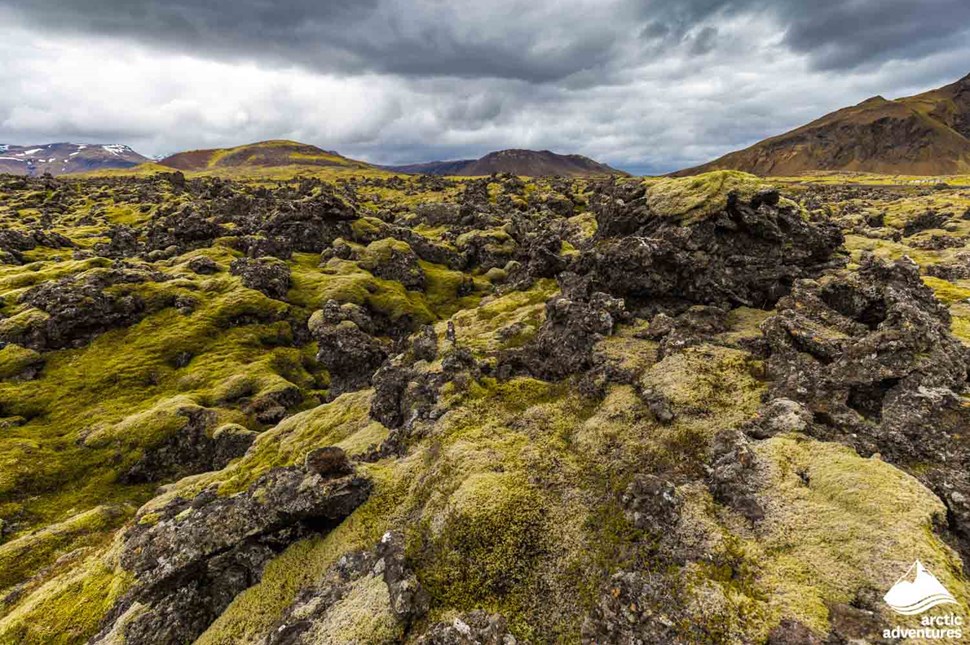 4000 years ago, an eruption of four scoria craters was said to create the lava fields. The lava is thought to have run from the mountain slopes of Bjarnarhafnarfjall to the sea Hraunsfjörður and Hraunsvík.
Getting to the Berserkjahraun Lava Field Location
From Reykjavik, Berserkjahraun lava field is about two hours away. While you are on Route 1, drive up to Borgarnes and then take a turn to Road 54, which will get you to the peninsula. Just off the highway 54, also known as Snæfellsnesvegur, take the dirt road until you find the lava field located between Stykkishólmur and Grundarfjörður.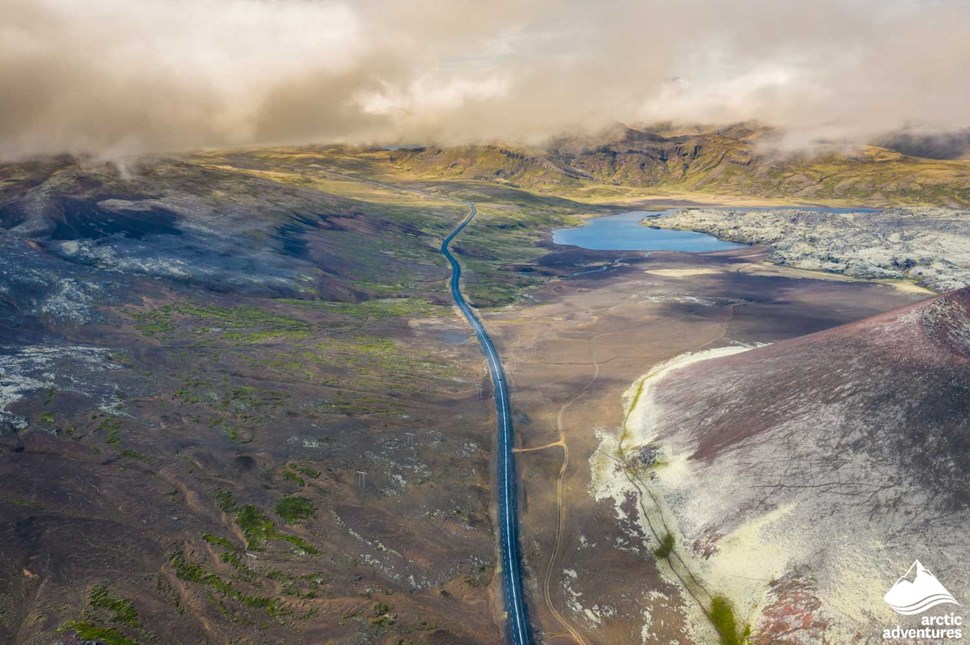 History and Sagas
Every nook and corner of Iceland has tons of history and a saga related to it. These lava fields are no different. Berserkjahraun is a part of the Eyrbyggja-Saga, which suggests that a farmer had gotten two berserkers to the peninsula, all the way from Sweden. Later, he gave one of the berserkers to Víga-Styr, his brother who lived on the other side of the lava field. The saga further suggests that one of the Swedes fell in love with Víga-Styr's daughter. Víga-Styr challenged the Swedes to clear up the path leading up to his brother's farm. While the challenge was considered an impossible one to achieve, the Swedes achieved it with determination and in no time. Upon completion, Víga-Styr invited the Swedes home to treat them to lunch. Legend has it that Víga-Styr did not keep his side of the promise. Instead, he killed the Swedes and buried them near the path itself.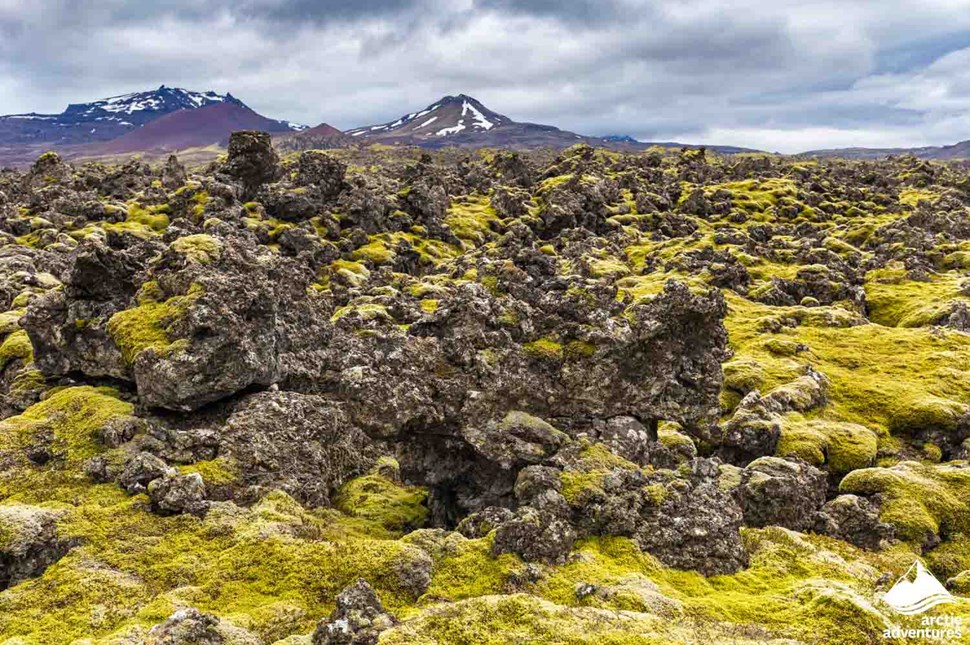 As you discover Berserkjahraun, you'll find the path, which is known as Berserkjagata, another landmark in the area that is believed to have the Swedes buried, Berserkjadys, a boundary fence which is called Landamerkjagarður, and finally Fjárrétt, which is a sheep den. Modern archeological excavation at the site has led to the finding of two large men buried in the area. This finding has definitely given credibility to this Icelandic Saga.
When you start researching about all the must-visit places, the Berserkjahraun lava fields, Iceland are rarely found on the list. But, for those who have discovered this beautiful location, it has been another worldly experience.