Iceland is a popular travel destination among the LGBT community. With a tolerant culture, friendly locals and a range of fun activities to take part in, that should come as no surprise.
Here's a quick guide to gay Iceland, from gay rights to annual events and dating.
Is Iceland LGBT-Friendly?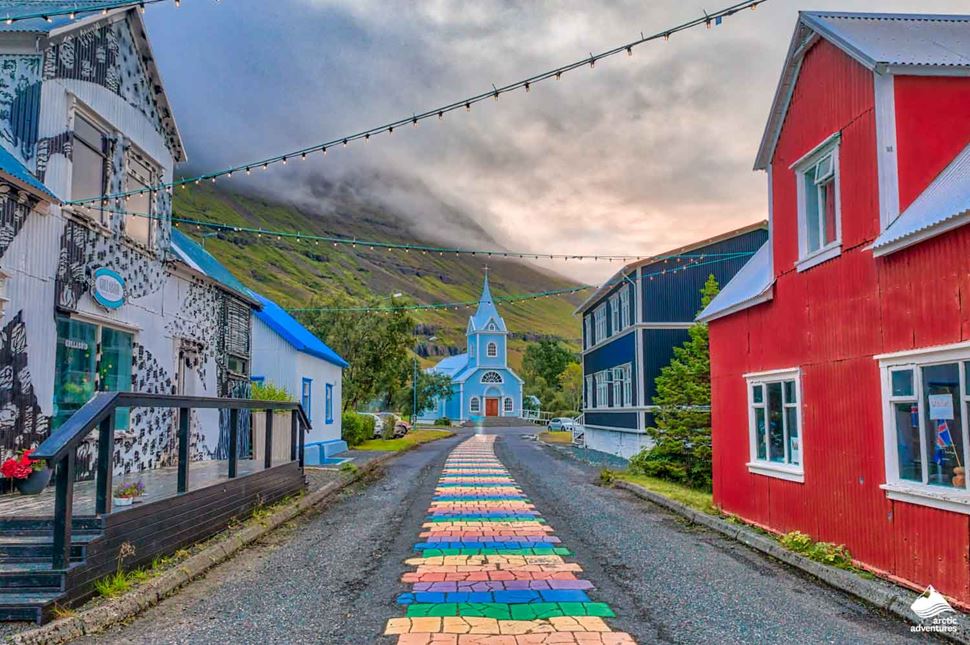 The short answer is "yes", and the long answer is "yes, very". This is a country that has campaigned tirelessly for gay rights and has elected openly gay people to its highest positions in political office (more on that below).
What this means for daily life is that it's a generally openminded society, and it's one of those special countries where you would expect to see same-sex couples holding hands or kissing in public. The locals are not prudish about such things!
There is some speculation on how Iceland became so tolerant. Credit should go to the local gay rights movement, who worked on behalf of their community for decades. Additionally, some theorise that the country's small size (population 330,000) helped: In a community this size, it's statistically likely that an Icelander will have an openly gay friend or relative.
Tragically, no matter how tolerant a country becomes, there's no guarantee you will not meet someone smallminded and / or problematic on your travels. However, they represent a very small minority in Iceland.
Because it's such a gay-friendly country, Iceland is very popular with LGBT visitors.
Gay Rights in Iceland
The Icelandic gay rights movement, propelled by the National Queer Organisation, has transformed Iceland into one of the most tolerant countries in the world.
Same sex partnerships have been legally recognised here since 1996. This was extended to equal adoption and IVF rights for same sex couples in 2006. Four years later, same sex partnerships were legally recognised as marriages. And, in 2012, trans and genderqueer identity saw huge advances, with the formalisation of name and identity changing procedures.
In fact, Iceland is a rare country where the Church allows same-sex marriages within their institutions. The Church of Iceland declared this in 2015.
And, perhaps most famously, Iceland became the first country to elect an openly gay prime minister. Johanna Sigurdardottir served from 2009 to 2013.
Gay Reykjavík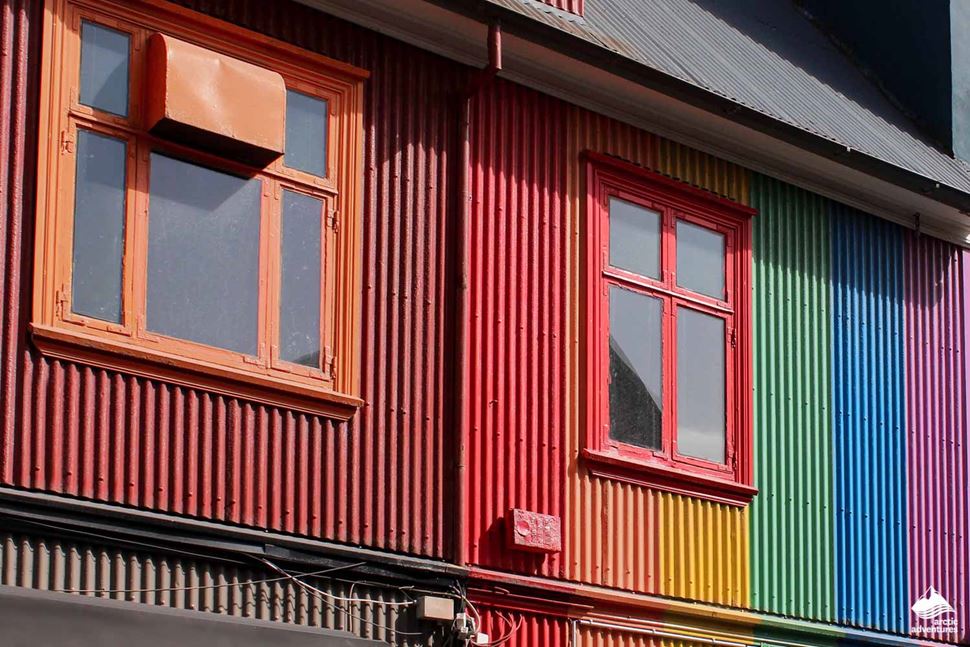 Because our capital city is very gay-friendly, there is no specified gay district and there are relatively few specifically gay bars. This reflects the city's safety, and country's tolerant attitudes to their LGBT friends and family.
LGBT patrons can safely enjoy a drink in any bar or area in the capital.That said, Kiki is a popular gay bar, and Curious is a relatively new café/bar/club on the scene.
Gay Events and Festivals in Iceland
As you might expect in one of the most gay-friendly countries in the world, the events calendar is quite busy, with gigs and parties throughout the year and multi-day festivals year-round.
Below is a sampler of the gay events in Iceland, but because so many new ones keep popping up, we'd recommend you do a little additional research closer to your visit.
Reykjavik Pride
A tradition since 1999, the Gay Pride has grown in scale, attendance and duration every year since its inception. Now it's internationally famous, with a third of the country's population attending and a range of mini events spanning the course of a few days.
Bears on Ice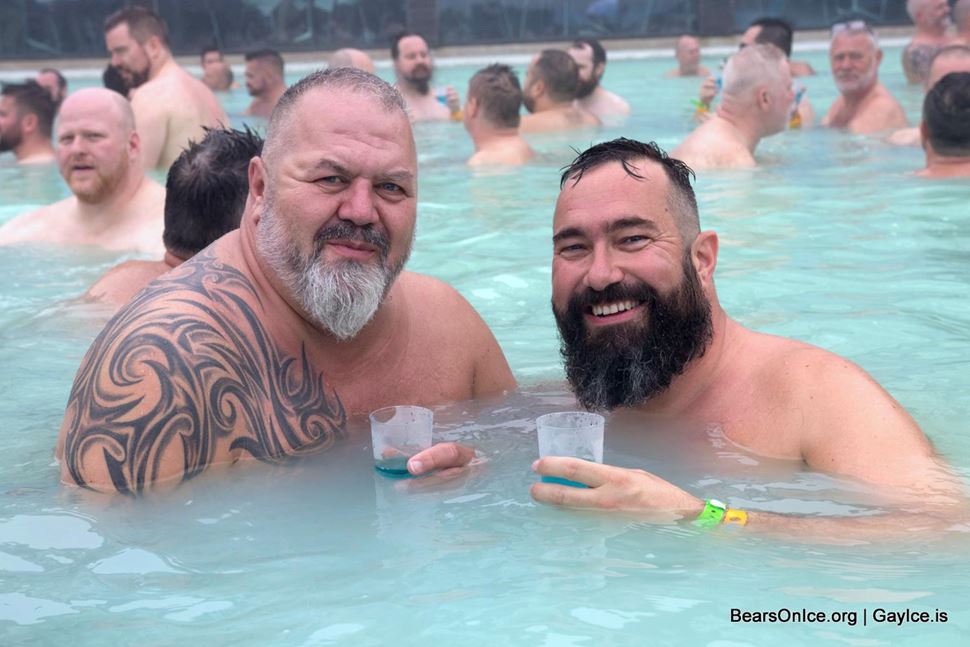 This men-only event tends to take place in autumn. It lasts a weekend, and a typical Bears on Ice includes a welcome party, main party, some day trips and a farewell brunch (always bittersweet!). This fall event is mainly aimed at tourists, and it attracts visitors from all over the world.
Rainbow Reykjavík Winter Pride Festival
RuPaul's Drag Race
The iconic TV show has had numerous contestants visit Iceland for gigs over the years, including Willam, who has also acted in Nip/Tuck and Sex and the City; popular queen Detox; and Alaska, a winner of RuPaul's Drag Race All Stars. We welcome every one of these fabulous visits, and we don't expect it to end any time soon.
Gay Dating in Iceland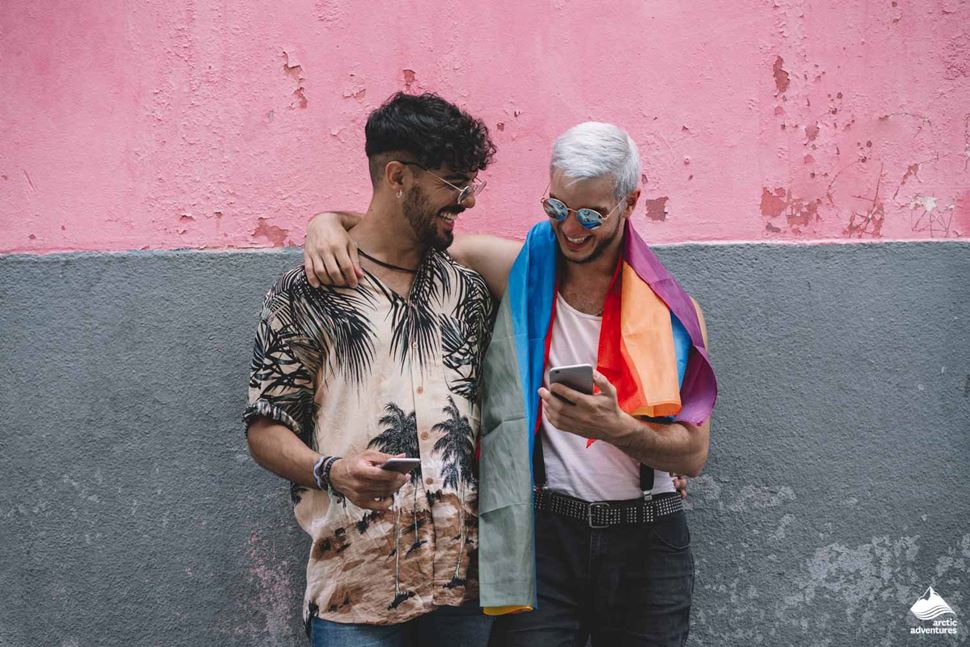 Iceland's gay dating scene is fun and vibrant, if (inevitably) limited by its population size.
Tinder and Grindr are popular in Iceland. The only disadvantage is that there aren't as many people as there are in most other countries. Since the country has such a small population, that means the scene is also quite small.
So, you might see the same faces again and again if you're dating for a while in Iceland!Like many countries, the biggest gay scene is in the capital city. And, since the population can be quite sparse outside of Reykjavik, you may not see as many same sex couples beyond the capital.
What are you waiting for?
We love our LGBT friends and family in Iceland, whether they're locals or one of the thousands of visitors we welcome every year. And we hope one day that you'll be one of them, so why not join us and add on an adventure tour to your travel plans?